Fowl play is afoot with developer Blastmode and publisher Playism, who are releasing its upcoming 2D run-and-gun game Mighty Goose this year.
Mighty Goose, a game where you play a gun-toting goose who can pilot vehicles to kill oncoming aliens, will be out on 5th June for PC, Xbox One, Xbox Series, PS4, PS5, and Nintendo Switch. This feather-trigger 2D shooter also has two player local co-op because two birds are better than one.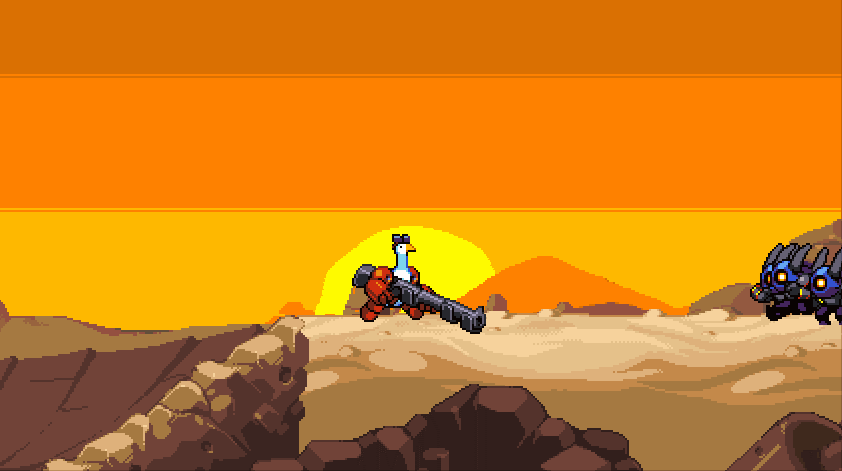 Get honking with the trailer below, featuring 2D pixel art explosions, gunplay, and anthropomorphic geese kicking alien butt.
Related