EA has announced the next tournament in the 2021 competitive season of FIFA Online 4 and unveiled an exciting new brand identity for the EACC Summer 2021 (formerly EA Champions Cup). The new branding for the inter-Asian esports tournament for its free-to-play multiplayer online football game FIFA Online 4 was developed in consultation with global sports marketing agency SPORTFIVE.
With the launch of a new logo for the tournament series, the EACC brand signals a more youthful and modern identity that promises to better connect with its key target groups in-market. By merging the esports competition with the full power of the FIFA Online 4 branding, the new brand also captivates its ambition to build a much more comprehensive ecosystem that is as vibrant as the mix of players and cultures that are competing.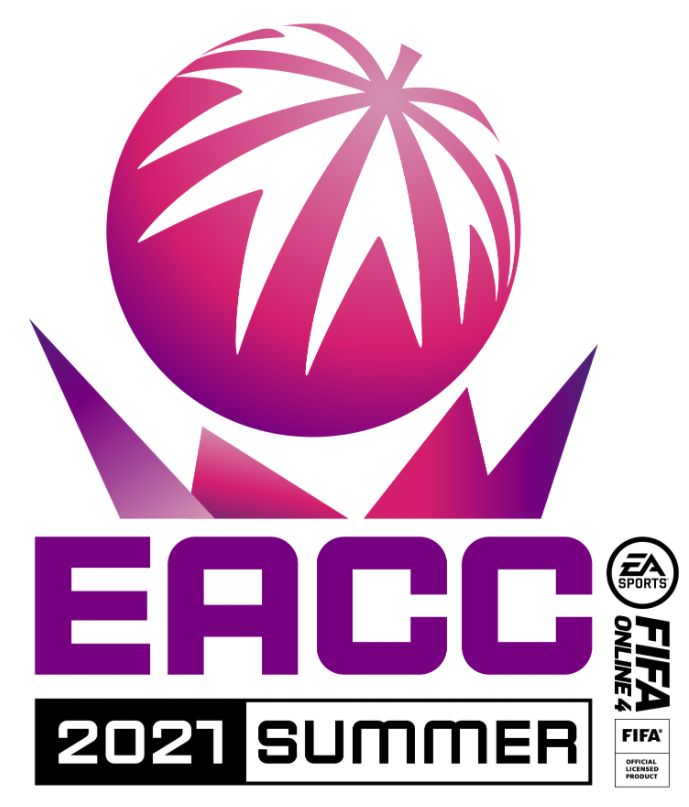 More importantly, the brand envisions itself to be perceived as a premium competition by all fans and stakeholders, with the aspiration for the events and its players to reach new heights – symbolised by the peaks that carry the EACC wordmark within the updated logo.
Piotr Pilich, Deputy Commissioner of FIFA Online 4 at EA, said:
"We are thrilled to launch a new brand for the EACC that is more youthful, accessible, and more relevant to fans than ever before.

With a new generation of superstar players and fans, we see football in Asia evolving faster than before.

These fans are demanding for access to players more than ever and we want to be at the forefront of driving the conversation not just in esports but also in football.

We are excited to partner with SPORTFIVE, an agency which boasts an outstanding international brand network and expertise in both traditional sports and esports.

We are confident that they will be able to help us expand our reach in both football and the esports ecosystem."
Continuing the 2021 season of FIFA Online 4 competition, the EACC Summer 2021 will be the second tournament to award teams with ranking points and qualifying them into the season final FIFAe Continental Cup 2021. The summer edition of the EACC will take place online this year – from 28 June to 4 July 2021 – across four markets in China, Korea, Thailand and Vietnam.
This year's tournament promises a more interactive and engaging experience for esports fans across Asia, with exclusive video content and real-time social media coverage of the events to be expected. The EACC first began in 2014 as the FIFA Online 3 Spearhead Invitational, being the first-ever international FIFA Online esports competition.
It later evolved into the Asian Cup in 2015, finally becoming the EA Champions Cup in 2016. Since then, it has brought together the best professional FIFA Online 4 teams twice a year, in a battle to become champions of Asia and qualify into the FIFAe Continental Cup.