Ever wanted to speedrun a game but earn daily money out of it? Want to be the person handing out money to whoever can complete your legitimate gaming challenges online without the need to lug around a retro setup to a location? Well, there's a website like that aims to make speedrun bounties and challenges easy to track and set up.
The site is called Game Ventures, and it's a platform that brings user-backed bounties to speed and challenge runners for games, no matter the period. Game Ventures aim to make this thrill of winning crowdfunded bounties an everyday occurrence. Founder Eric "Omnigamer" Koziel and business partner Kristopher Cost are helming the project, with the former renowned as a world-class speedrunner under the name Skyblazer.
Yes, it's the same Skyblazer who held world records for speedrunning Suikoden 2 and Rune Factory 4, as well as the author of the book "Speedrun Science" that details the evolution of speedrunning games. And also one of the many involved heavily with the ever-popular Games Done Quick livestream and charity event.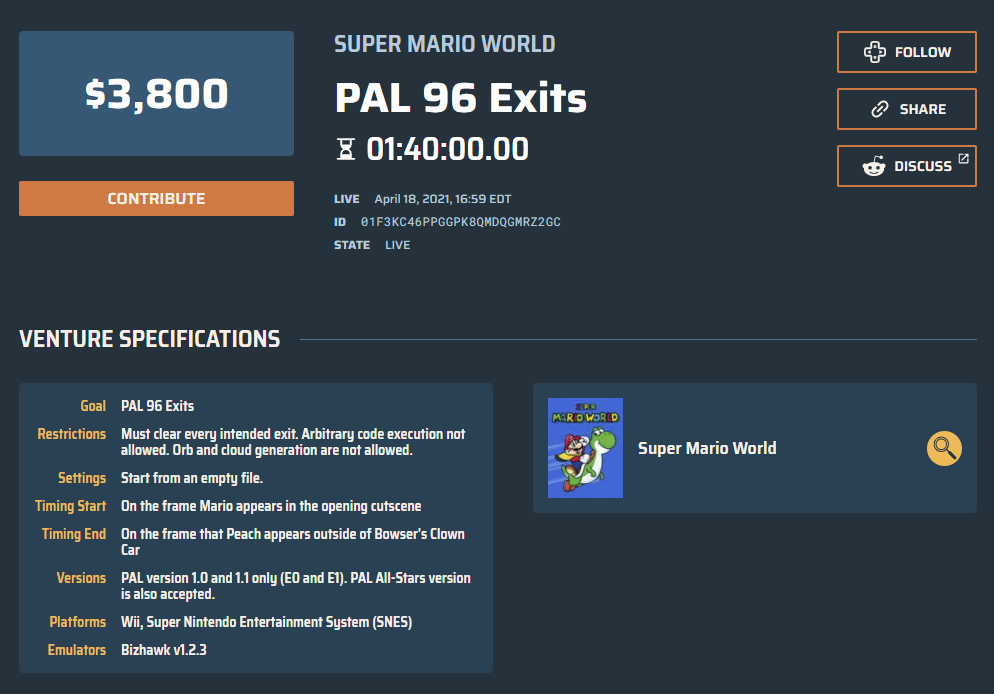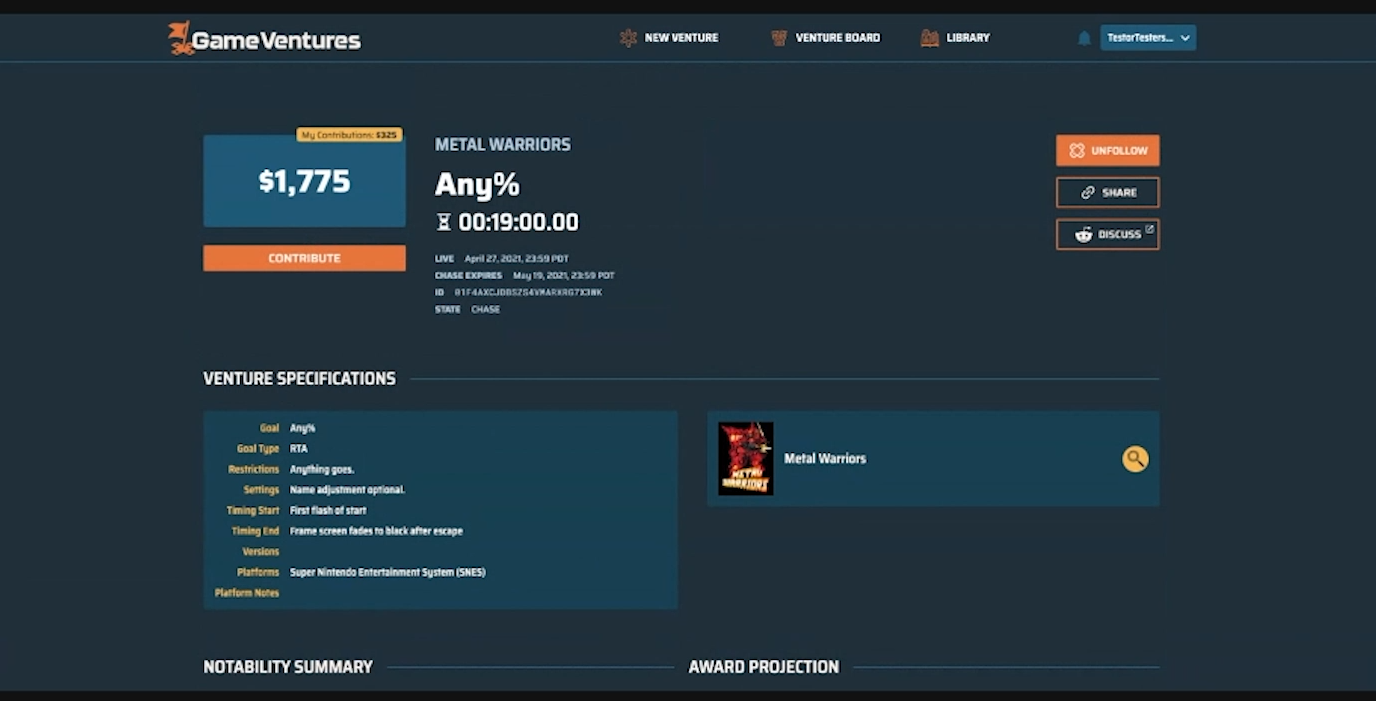 Here's the official description:
"Game Ventures takes the idea of accomplishment in video games and creates a unique, user-based marketplace where any gaming fan can create a monetary award for any incremental gaming goal. These goals include completing a game in the fastest time, achieving the highest score, and more.

Users can create Ventures by specifying the goal and rules, then funding a monetary award towards its completion. Once the Venture is listed publicly, other Game Ventures users are able to add to the award and raise the stakes for competition. A small fee is added to each funding contribution to cover platform operational costs and development."
How It Works
Kakuchopurei was given a hands-off demo of this upcoming revolutionary platform. So far it seems basic and easy to navigate, though that's mostly because the creators are giving me a walkthrough. Essentially you can make new ventures, donate to an existing venture (either a speedrun or a challenge), or do both.
Say if you want to create a speedrun bounty for Super Mario 64, Ikaruga, or Metal Warriors, just set it up (with the correct rules & stipulations) and have like-minded community folks contribute to the pot. The person with the best submission in the time limit wins.
Game Ventures also has a unique system that allows curative submissions assessment. Just because you're the first to send over a speedrun doesn't automatically guarantee you win the pot. The folks behind the venture are able to vet each submission for quality and timeliness. Submissions do need extra layers of proof. And if you don't have the consoles or physical games to do these challenges, you can use emulations but they need to be the correct settings for the specific game.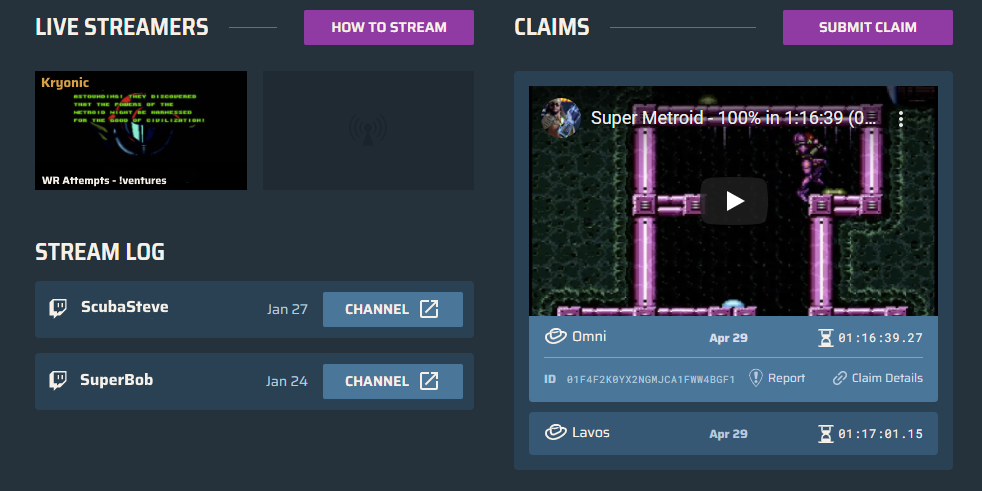 If you're a speedrunner or challenge hound willing to put up bounties, or just want to win money during a time when online activities are plentiful than before, you should check out Game Ventures. The platform will be ready next month in June. A beta will be held for a period of one to two weeks.