PlayStation has updated the package artwork for last year's awesome action-adventure title Ghost of Tsushima. The new package adds the additional post-launch multiplayer blurb and also removed the "Only On PlayStation" banner.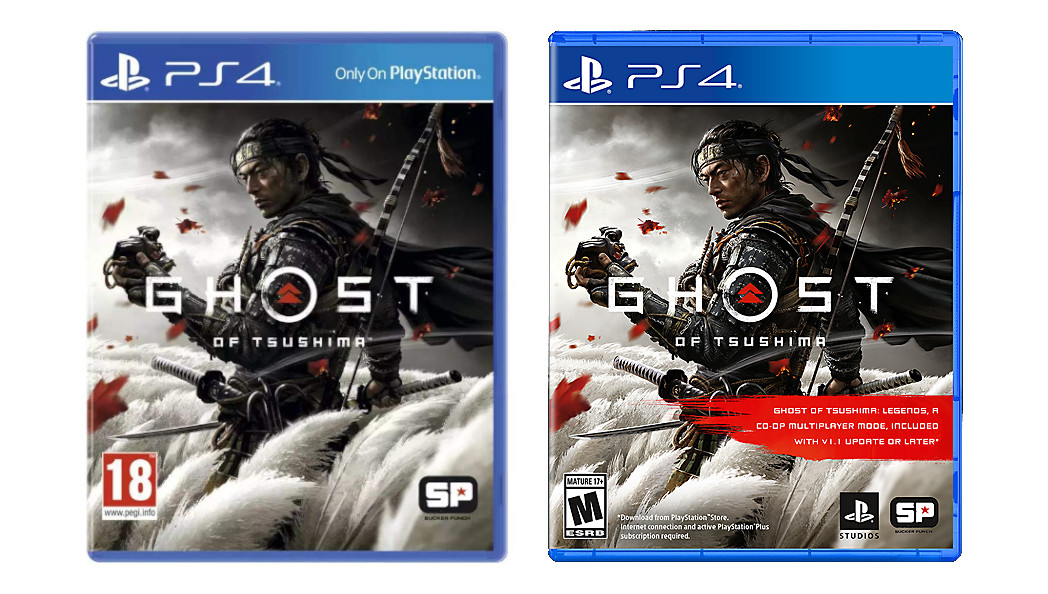 Yep, let the speculation begin. After all, other former PlayStation exclusives Days Gone and Horizon Zero Dawn have also removed their "Only On PlayStation" banner from their respective packages. This could mean that Ghost of Tsushima could potentially be next in line to get a PC port.
Hold your horses though; this could also mean that the game is also coming out for PS5. Spider-Man: Miles Morales and Sackboy: A Big Adventure also did not have the "Only On PlayStation" label, so it could just be for consistency's sake.
We'll just have to wait until Sony gives us an official statement. For now, rest assured that the company is on board with porting its exclusive PlayStation games onto PC on a case-by-case basis, like with Uncharted 4. Here's a statement from PlayStation Studios head Herman Hulst on PC ports, assuring master race folks of a PlayStation-filled future:
"Horizon Zero Dawn has been very successful [on PC]. I think it shows there's an appetite from gamers outside the PlayStation ecosystem to experience the amazing portfolio of games that PlayStation fans have enjoyed for years.

But I want to emphasize that PlayStation will remain the best place to play our PlayStation Studios titles at launch. But we do value PC gamers, and we'll continue to look at the right times to launch each game. Bend Studio just released the PC version of Days Gone on May 18. So that's about two years after the PS4 release.

And I hope that a new set of fans can and will enjoy that title. And that's the goal — we want to reach new gamers who haven't yet experienced the great stories, characters, and worlds that we've built. Releasing games on PC will not come ever at the expense of building an exciting lineup of great console games."