Do you have the need to beat the crap out of cartoon space aliens as Lebron, Bugs Bunny, and Lola Bunny? You're in luck, because Digital Eclipse has you covered.
To celebrate the upcoming release of the Space Jam: A New Legacy basketball cartoon live-action film hybrid, the devs at Digital Eclipse will be releasing Space Jam: A New Legacy – The Game. The free-to-play title will be for Xbox Series and Xbox One Game Pass Ultimate users starting 1st July. For everyone else, the game will be a free-to-play title starting 15th July. The game is exclusive to Xbox due to the company's collaboration with Warner Bros. Pictures.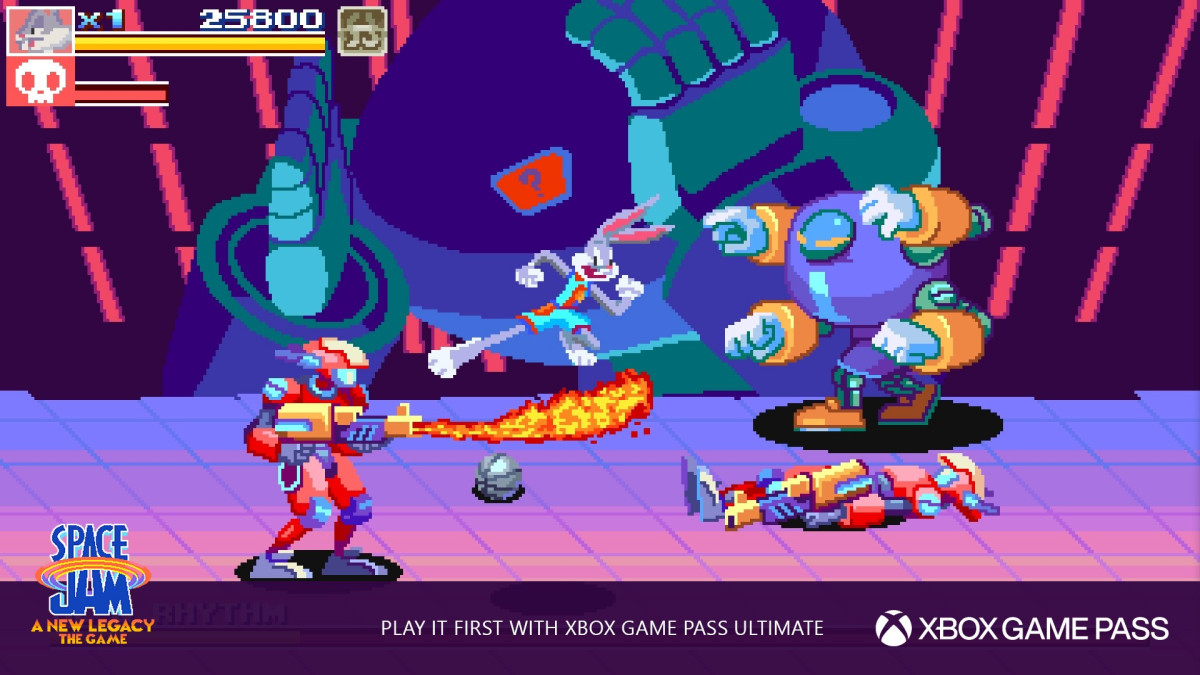 It's basically a 2D side-scrolling beat-em-up where your selectable characters are Lebron, Bugs Bunny, and Lola Bunny. It comes with lovely pixel art. Here's the official description:
The Tune Squad faces the Goon Squad in a wacky basketball beat 'em up!
Back in December 2020, Xbox called all gamers, Space Jam fans and coding enthusiasts to submit their ideas for the new Space Jam: A New Legacy game available first with Xbox Game Pass Ultimate. After reviewing submissions from around the world, Xbox and the Digital Eclipse development team selected the ideas and game concepts from two lucky winners, whose ideas have come to life in one of the looniest arcade style challenges around:
As part of his scheme to become an all-powerful digital force, a rogue artificial intelligence named Al-G Rhythm has trapped basketball champion and global icon LeBron James inside the Warner Bros. server.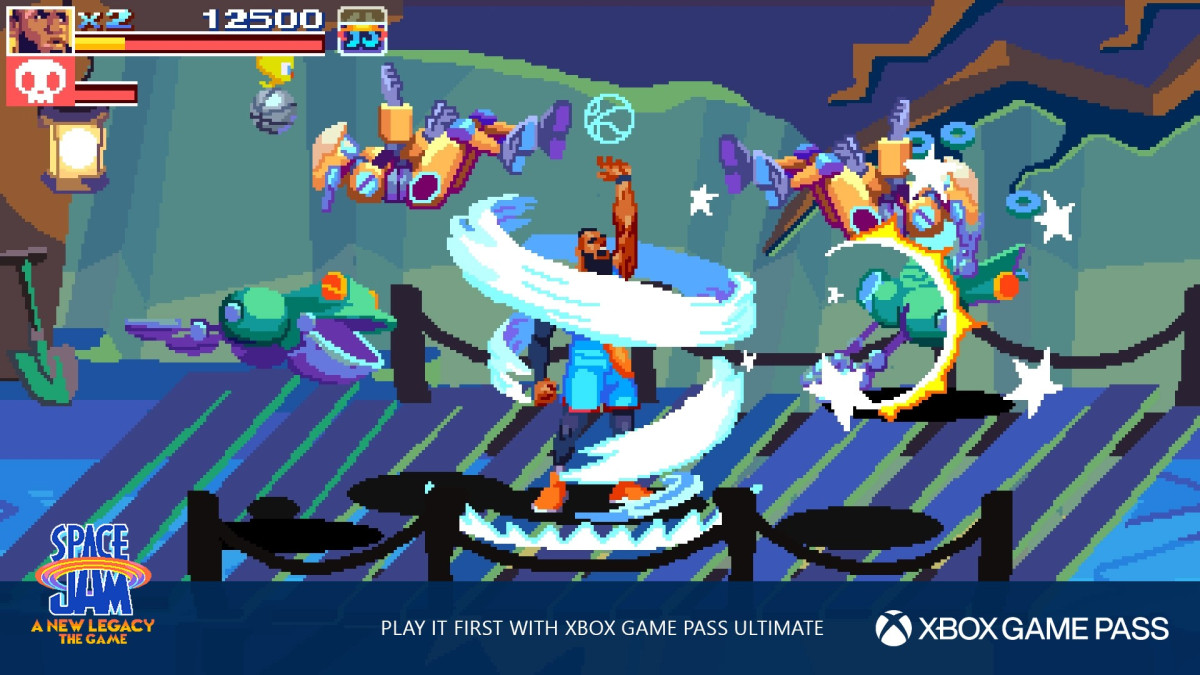 While plotting to have his Goon Squad square off against LeBron and the Tune Squad in a high-stakes, high-tech basketball game, Al-G locks himself away in a hidden area of cyberspace.
If LeBron, Bugs Bunny, and Lola Bunny can find all three pieces of the "Legacy Code," they can use it to open up Al-G's secret lair. But standing in their way is the rogue AI's robot army… and members of the Goon Squad, The Brow and White Mamba.
Put the hurt on Al-G's army in this classic 2D brawler, using collectible cards to enlist help from other Tune Squad players. Will the Tune Squad's teamwork be enough to stop Al-G Rhythm's plans?
Watch the trailer below: