Marvel chief Kevin Feige talked a bit about the Shang-Chi and the Legend of the Ten Rings trailer on a Rotten Tomatoes interview. He confirmed that in the last bits of the trailer, Hulk's The Abomination is fighting against Dr. Strange's Wong.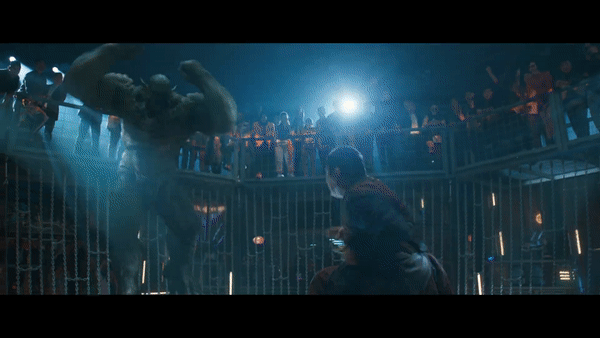 Feige talked about how much he loved bringing back Abomination from 2008's The Incredible Hulk film, which was part of the MCU in case you forget.
"[It's] a fun thing to have a character that we haven't had on screen in over a decade show up again in the MCU. And to see fans on that little tag of the trailer recognize that and embrace that is great fun."
In MCU lore, The Abomination is a mutated Captain Emil Blonsky who was given a variant of the Super Soldier Serum and a last-minute dose of Hulk's blood. Guess he didn't die in the Hulk film after all.
Feige also talked about MCU Phase 1 and the addition of the Ten Rings organization in the Shang-Chi film.
"[G]oing back to Iron Man: We've been talking about that when we do bring this character to the screen, [we] only wanted to do it when we felt we could do it supreme justice and really showcase the complexity of this character, which frankly we couldn't do in an Iron Man movie because an Iron Man movie is about Iron Man; an Iron Man movie is about Tony Stark.

So [Iron Man 3 director] Shane Black, in his film and his script that he co-wrote, came up with this fun twist that we love to this day, and it turned out to be Trevor Slattery. Just because that version wasn't real didn't mean there's not a leader of the Ten Rings organization, and that is who we meet for the first time in Shang-Chi."
So why is Abomination fighting Wong in a cage match? We'll find out in Shang-Chi and the Legend of the Ten Rings later this September in theaters.