Platforms: PC, PS4, PS5, Xbox One, Xbox Series X/S
Genre: Racing, Racing Simulator
Codemasters churn out yet another instalment in its line of annual F1 racing simulator games. F1 2021 has arrived, but just like previous entries, this franchise is geared more towards hardcore fans of Formula One or racing simulators.
Becoming The Next Schumacher
Racing simulators are not the same as racing games. Racing simulators focus on the realism and mechanics of the sport involved. It's not for casual gamers who are just looking to enjoy the thrill of driving virtual cars without worrying about burning out their tires and having to change them in the middle of a fast and furious race.
Sure, you could turn on all the assists in the options and play on the easiest difficulty, but as someone who is used to playing more arcadey racing games like the Need For Speed or Burnout franchises, it is painstaking for me to get used to the game's steep learning curve.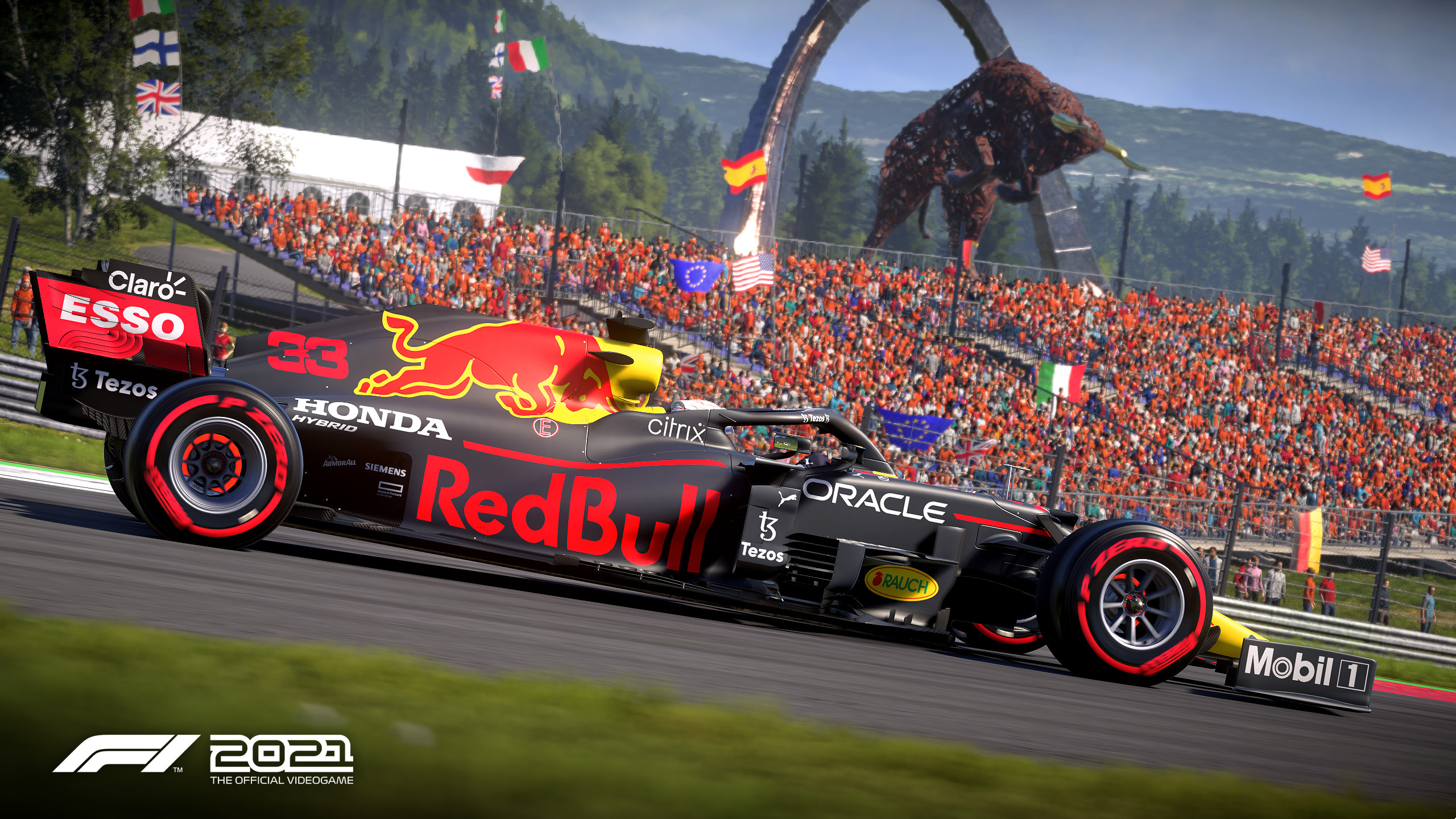 Despite the game's inaccessibility for casual gamers, I'm sure that F1 racing fans would appreciate the authenticity that F1 2021 is striving for. This year, Codemasters has introduced a brand new narrative-driven story mode called Braking Point. To those who'd understand this reference, it reminded me a lot of the story career modes in the older wrestling games like Smackdown vs Raw and Smackdown Here Comes The Pain!.
In Braking Point, I could choose from one of five different teams for the protagonist of the story; a rookie named Aiden Jackson (no, you can't change his name or face). The Braking Point mode is divided into chapters, where the plot moves forward from race to race and plot moments. There are a lot of other characters too, like your teammate who hates your guts named Casper Akkerman and a rival racer named Devon Butler.
I wish I could say that it makes me feel like being in a thrilling and captivating movie like Ford V Ferrari or in an anime like Speed Racer. Unfortunately, it all feels a bit too scripted and underwhelming. In the chapters of Braking Point, all I'm doing between races are taking phone calls, answering questions for the media, as well as checking out my social media feed and emails. These activities are supposed to make the Braking Point mode more immersive but they are ultimately too bland to make any significant impact.
That's not even mentioning that some of the races in Braking Point drops the player in the middle of a race and gives them an objective like catching up to a specific racer in a few laps. Some of these are frustratingly hard and almost impossible to complete without driving almost perfectly, even if you're playing with full assists at the lowest difficulty like I did. I definitely didn't expect difficulty spikes in a racing game.
For those not interested in Braking Point, F1 2021 still features other modes such as a conventional 'My Team' Career Mode and even a two-player Career Mode that you can play with a friend. The former is what you would want if you want to create and customize your own driver, choose a sponsor, an engine supplier, hire a teammate and all those choices. This is especially since you can't do most of those things in Braking Point because most of them are scripted.
Hit The Brakes
As usual and to no one's surprise, F1 2021 looks great. The cars and environment are rendered well, which is totally expected from Codemasters. Nothing mind-blowing, of course, but this is still a racing simulator and the realism of the mechanics is what should attract fans of Formula One. Still, looking this good doesn't hurt as well.
In conclusion, playing the game like a normal racing game proved to be an unsatisfying endeavour. F1 2021 is clearly geared towards the most dedicated F1 and racing simulator fans, leaving casual racing game fans like me struggling to understand the game's mechanics. At the very least, Codemasters has certainly delivered another authentic F1 racing game and attempted to do something new with Braking Point.
Pros
Stunning graphics and visual quality.
Authentic F1 experience for hardcore fans.
Braking Point introduces a new narrative-driven mode.
Cons
The steep learning curve might prove inaccessible for casual racing game fans.
Braking Point is dull and underwhelming with difficulty spikes.
Final Rating: 60/100
Reviewed on the PS5 via a review code courtesy of EA.