Mihoyo has announced the upcoming major Genshin Impact update in a recent Twitch livestream.
Genshin Impact's version 2.0 update, which features the continent of Inazuma, is officially confirmed for a 21st July release date. The game's plot in this new version involves the Shogun empire in Inazuma, dealing with a ruler who strives for the power of eternity. There's a civil war going on between the Shogun and the resistance, with new adversaries for the Traveller to fight and new allies to team up with him/her.
New characters in Version 2.0 include the long-awaited Cryo swordswoman Ayaka, Pyro bow user Yoimiya, and Anemo ninja Sayu. Check out how they fight below.
Version 2.0 will feature three new Inazuma islands to explore, with three more coming later in late 2021 and early 2022. Since this is an island with a focus on the Electro elemental, you can equip the Traveller with the Electro element and solve puzzles involving the element, much like how Monstadt focuses on Anemo and Liyue focuses on Geo.
New monsters in the continent include Ruin Sentinels that can imitate different kinds of animals like a spider, snake, or jellyfish. Players will also face off against armoured ronin warriors and Fatui Mirror Maidens, as well as the Pyro Hypostasis.
In addition, there will be new events to commemorate Version 2.0. Theater Mechanicus is making a comeback (ie: the tower defense minigame). There will also be a new event quest featuring Beidou featuring a ton of rewards, as well as new Serenity Teahouse objects to decorate your new house with.
There will also be a new character banner to start off Version 2.0: Ayaka will be the first character featured on the first gacha banner. Yoimiya and Sayu will be on the second banner. New artifacts and weapons will also be in Version 2.0; these will bolster your Elemental Burst and usage.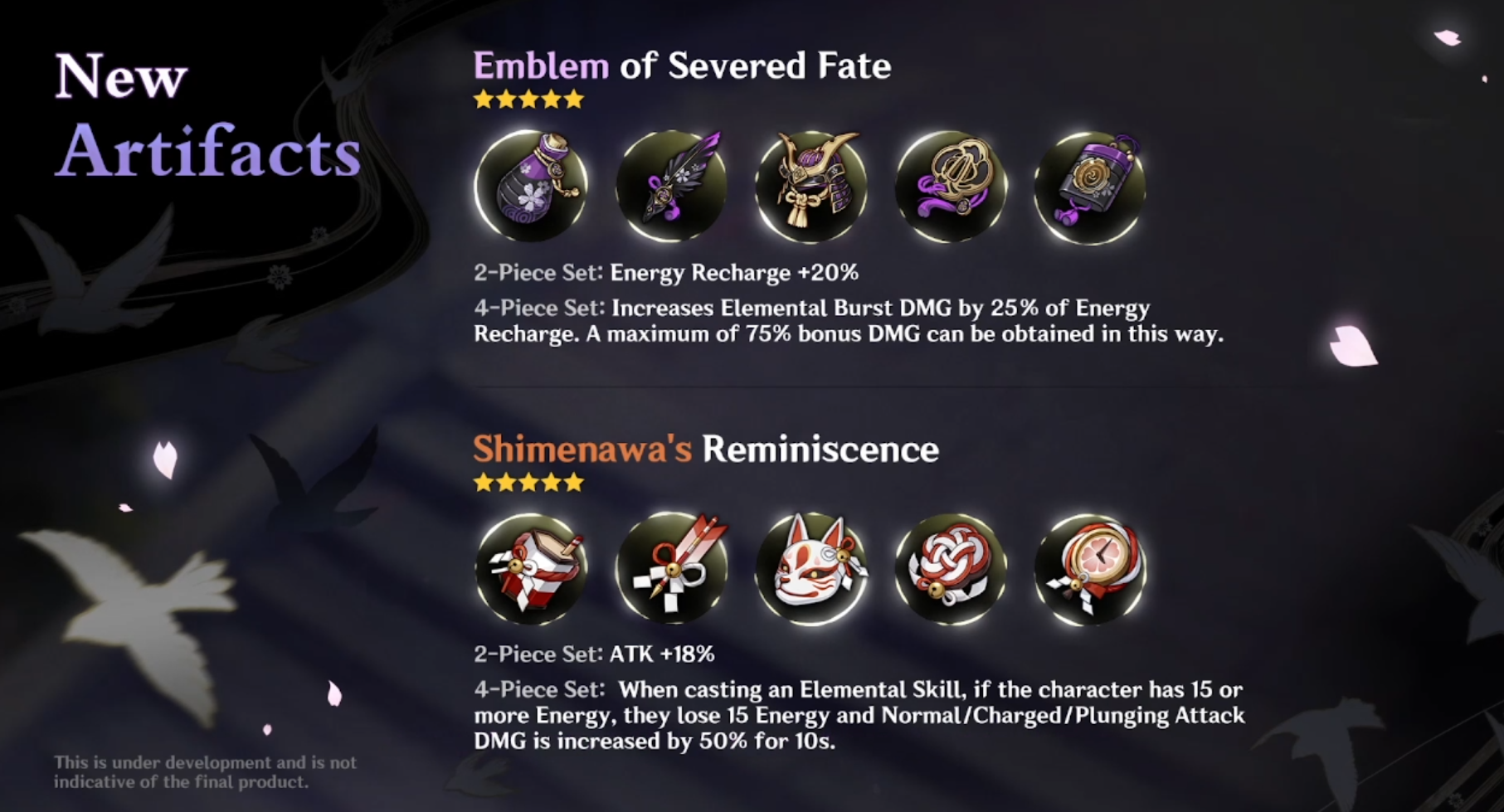 Cross-save between mobile, PC, and PlayStation will be introduced in version 2.0. This will also be present when the game is on Nintendo Switch. Yes, a Switch version is still in the works.
The version 2.0 update will be out once the current Kazuha "Leaves in the Wind" character banner ends, which is on 21st July. Also, here are some free Primogem codes you can use, courtesy of the show.
AS6BQKLY9GLD
GBNA9J5H9Y4H
LS6T4L9ZZ7TH