The pandemic is still lingering in 2021, but that isn't going to stop Malaysians from getting their anime convention on. With Animangaki 2021 happening later this week & the next few, here are a few reasons why you should check out this year's iteration online. In no particular order, of course.
#5. Loads of Artists & Merch
There's a huge number of artists and cosplayers selling their art and pictures online. The marketplace will be open from 6th to 22nd August; that's quite a long while to get your doujin fix sorted.
Here's the confirmed list in picture form:
#4. The Magic Rain
Our pals from The Magic Rain have two awesome online events: one's an ACG Treasure Hunt with cosplayer/TikTok user Pudds. All you need is a QR code scanner and Google Maps on your phone. Then take on Pudd's challenge by tuning to the stream at 9:15pm on the 6th of August.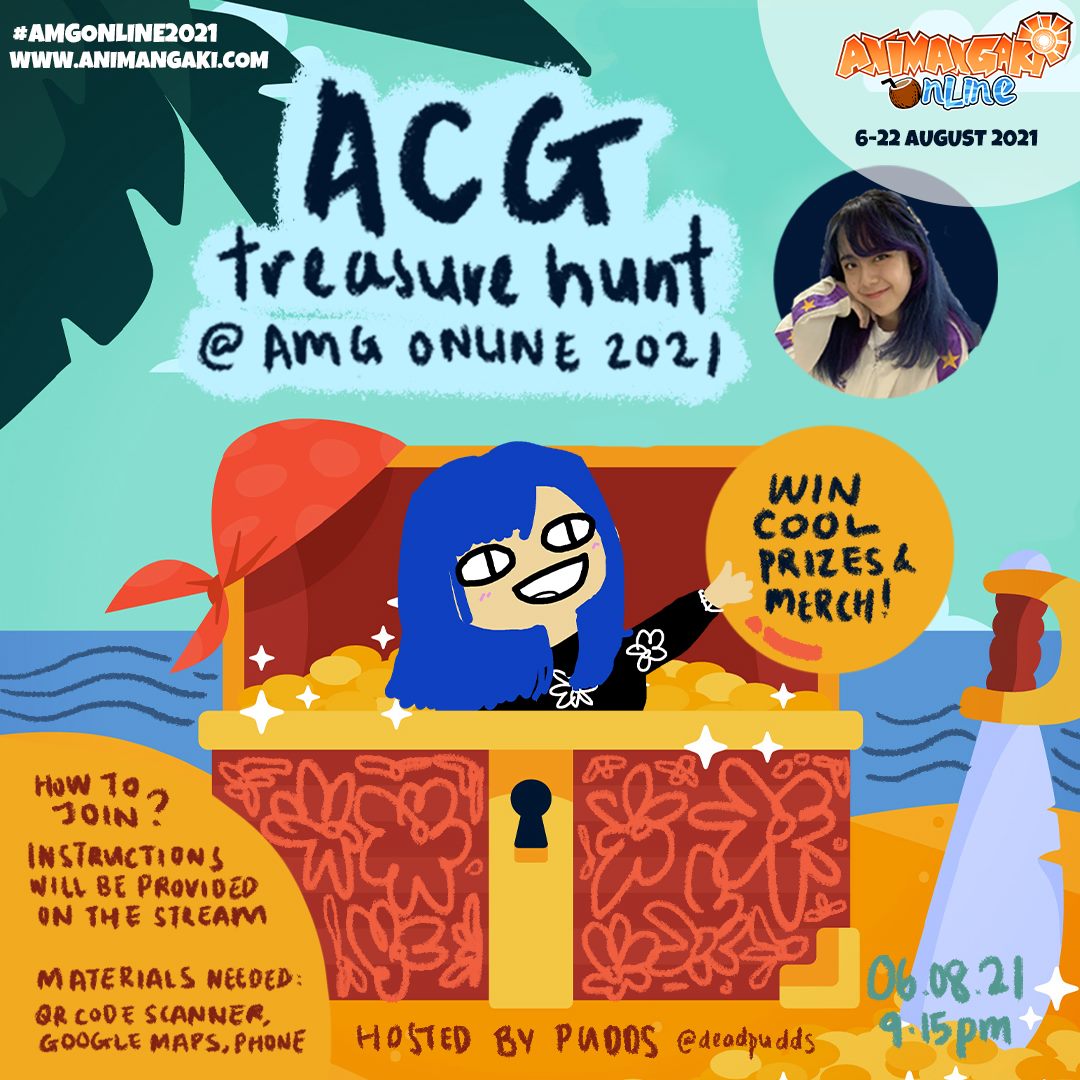 The next event is an ACG Feud Game Show featuring Yuki Christy, Papakei, Aqlif, Shockz, Amos, and Aimontea. Pudds will be hosting the game show on the 6th of August, live on Animangaki's social media channels.
#3. A Pretty Nifty Fighting Game Tournament Series
Our pals from Infinite Carnage are hosting a slew of kick-ass fighting game tournaments on the 21st and 22nd of August. Dubbed as the Infinite Carnage Cage Matches, players will be duking it out in bouts of Guilty Gear Strive, Tekken 7, and the 12.3th Touhou Project.
#2. Live Music Performances
While watching a concert offline is nice and all, staying alive during a pandemic is much better. Celebrate life with an online concert featuring anime/animated show music covers and original tunes from Animangaki's performers.
These include Meelz, Kururu, ALida, Patriots, Ray Mak, Simple Jam, 桿子Drumstick, 月宵◇クレシェンテ (Luna Crescente), Sol Spectra, Re:TurN-Circus-!, 暖爐 Stove, Pumpkin Nest Maid Café, TUKUYOMI, and Windy. Phew!
#1. It'll Keep Animangaki Going
By helping the Animangaki organizers out and attending this online expo for the slew of days it's on, you're doing them a solid and helping them get back on their feet when it's safe to have offline anime events again. We do need to band together and show these folks our support, even if it's only for a couple of hours.