Since everyone is (still mostly) staying home because of the ongoing COVID-19 pandemic, I'm sure you won't want to waste time sifting through Netflix's extensive catalogue of shows and movies just to decide on what to watch. The streaming giant updates its site every day, week, and month with new content, so I'm here to save your precious time.
Here are my personal recommendations and highlights for Netflix Malaysia's September 2021 lineup and how to fill up your free time with worthwhile content at home:
Your Name (1 September 2021)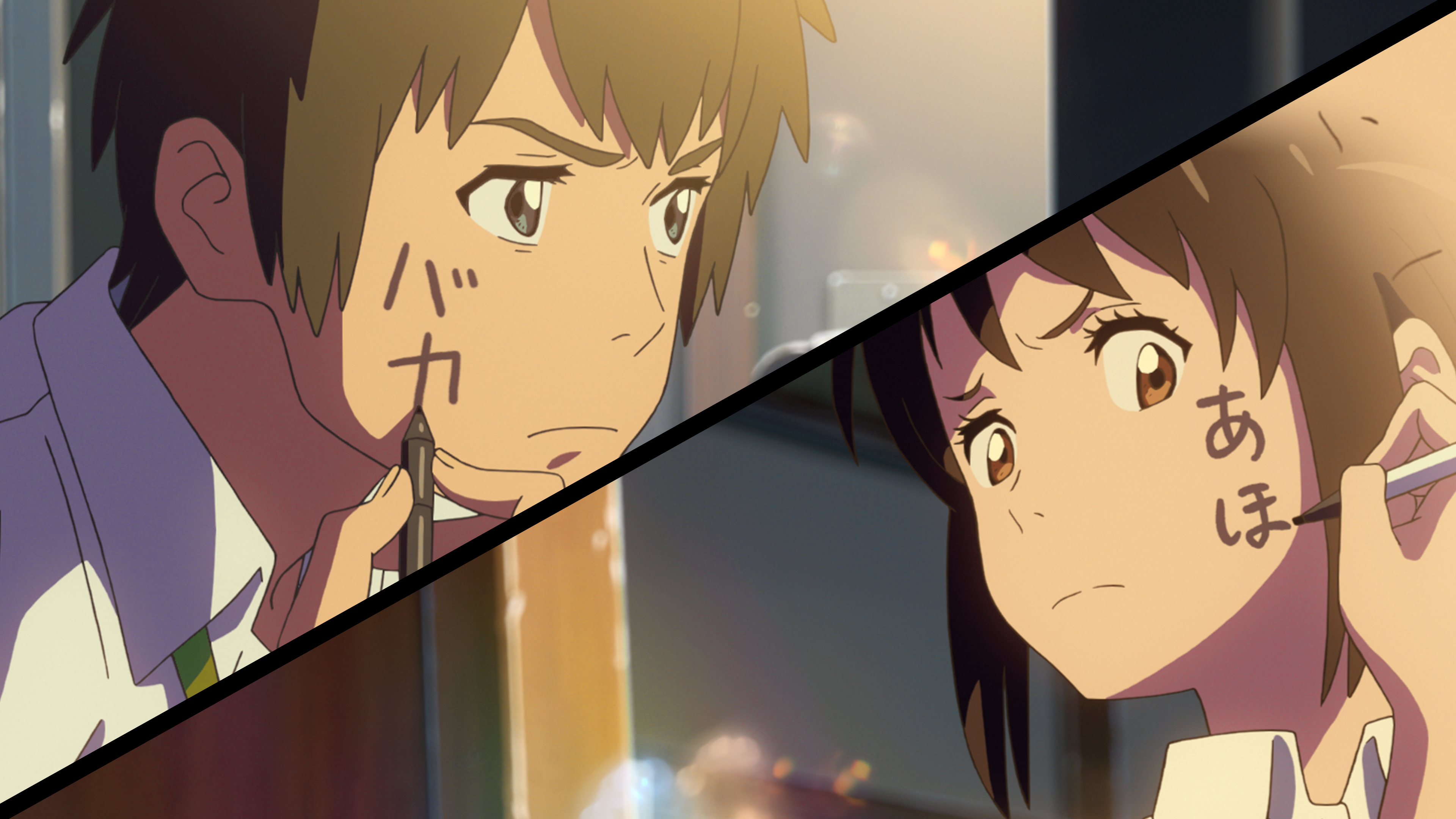 The Your Name anime movie by Makoto Shinkai remains one of the most highest-grossing anime film and Japanese films of all time, garnering over a whopping US$357.9 million at the worldwide box office.
Your Name tells the story of a high school boy in Tokyo and a high school girl in a rural town, who suddenly and inexplicably begin to swap bodies. Obviously, there's more to it than that, but what could have been an overly convoluted and messy plot turned out to be a beautiful and emotionally stirring love story.
It's one of the best anime movies in recent times and you own it to yourselves to watch it if you haven't, especially if you're an anime fan. It's definitely better than Makoto Shinkai's follow-up, Weathering With You (at least, in my opinion).
Money Heist Part 5 Volume 1 (3 September 2021)
100 hours seems like 100 years. This is how Tokyo describes how she feels in the official trailer for the first volume of La Casa de Papel Part 5. The Professor reveals that the stormwater tank has been discovered while Colonel Tamayo gets ready for the army to enter the Bank of Spain.
It is one of the most uncertain moments for The Gang. They are against the ropes and it seems like this will truly be their ending. Will they gather their strength to fight against the odds… just one more time? After all, they are The Resistance.
The synopsis reads:
The gang has been shut in the Bank of Spain for over 100 hours.

They have managed to rescue Lisbon, but their darkest moment is upon them after losing one of their own.

The Professor has been captured by Sierra and, for the first time, doesn't have an escape plan.

Just when it seems like nothing else could go wrong, an enemy comes on the scene that is much more powerful than any they've faced: the army.

The end of the greatest heist in history is approaching, and what began as a robbery will turn into a war.
Money Heist Part 5 will launch in two instalments, Volume 1 on 3 September 2021 and Volume 2 on 3 December 2021.
Kate (10 September 2021)
It's like John Wick but with Mary Elizabeth Winstead in the leading role. What more do you want?
She plays the role of Kate in Netflix's Kate, a ruthless assassin who's been irreversibly poisoned with less than 24 hours to live and goes on a manhunt through the streets of Tokyo to exact revenge on her enemies and forms an unexpected bond with the daughter of one of her previous targets.
The synopsis reads:
Meticulous and preternaturally skilled, Kate is the perfect specimen of a finely tuned assassin at the height of her game.

But when she uncharacteristically blows an assignment targeting a member of the yakuza in Tokyo, she quickly discovers she's been poisoned, a brutally slow execution that gives her less than 24 hours to exact revenge on her killers.

As her body swiftly deteriorates, Kate forms an unlikely bond with the teenage daughter of one of her past victims.

Starring Mary Elizabeth Winstead and Woody Harrelson, and directed by Cedric Nicolas-Troyan, Kate follows a burned assassin's furious pursuit of one last self-appointed job.
Lucifer The Final Season (10 September 2021)
Lucifer stars Tom Ellis as Lucifer Morningstar, Lauren German as Det. Chloe Decker, D.B. Woodside as Amenadiel, Rachael Harris as Dr. Linda Martin, Kevin Alejandro as Det. Dan Espinoza, Lesley-Ann Brandt as Mazikeen Smith and Aimee Garcia as Ella Lopez
All bad things must come to an end. The final season of Lucifer premieres on Netflix on 10 September 2021.
Demon Slayer Kimetsu No Yaiba The Movie Mugen Train (11 September 2021)
With Demon Slayer Season 2 coming sometime in 2021, the franchise's popularity is only set to increase. Both the anime and movie were produced by ufotable, the same studio behind acclaimed anime like Fate/Zero and more.
It's the best time to watch this incredible anime movie with amazing action-packed scenes but also packing an emotional punch that you'll never see coming. I cried. This movie is brilliant. Watch it. The first season of Demon Slayer is already available on Netflix, so you should watch that beforehand.
He-Man And The Masters Of The Universe (16 September 2021)
First things first, let me clarify that this is separate, unrelated and unconnected to Kevin Smith's Masters Of The Universe Revelation (which came out last month and wasn't so good). This is a completely brand new take on the franchise; a fresh new reboot and reimagining of the animated series with a CG style that actually looks dynamic.
The official synopsis reads:
In Eternia, the first planet of creation, a demonic tyrant rises: Skeletor!

With dark armies at his command, Skeletor is on the march, hell-bent on capturing Eternia's kingdoms, and its ultimate prize – Castle Grayskull, the ancient fortress of mystery said to contain the greatest power in the universe.

It's up to He-Man, voiced by Yuri Lowenthal, and his brave squad of rookie heroes to stop Skeletor and restore the peace.

Both sides come armed with enchanted Power Weapons – transforming them into Masters of the Primal Powers of the Universe.

It's Master vs. Dark Master, He-Man vs. Skeletor – fighting for control of Eternia, Castle Grayskull, and the fate of us all. In the end, who will become Master of the Universe?
Squid Game (17 September 2021)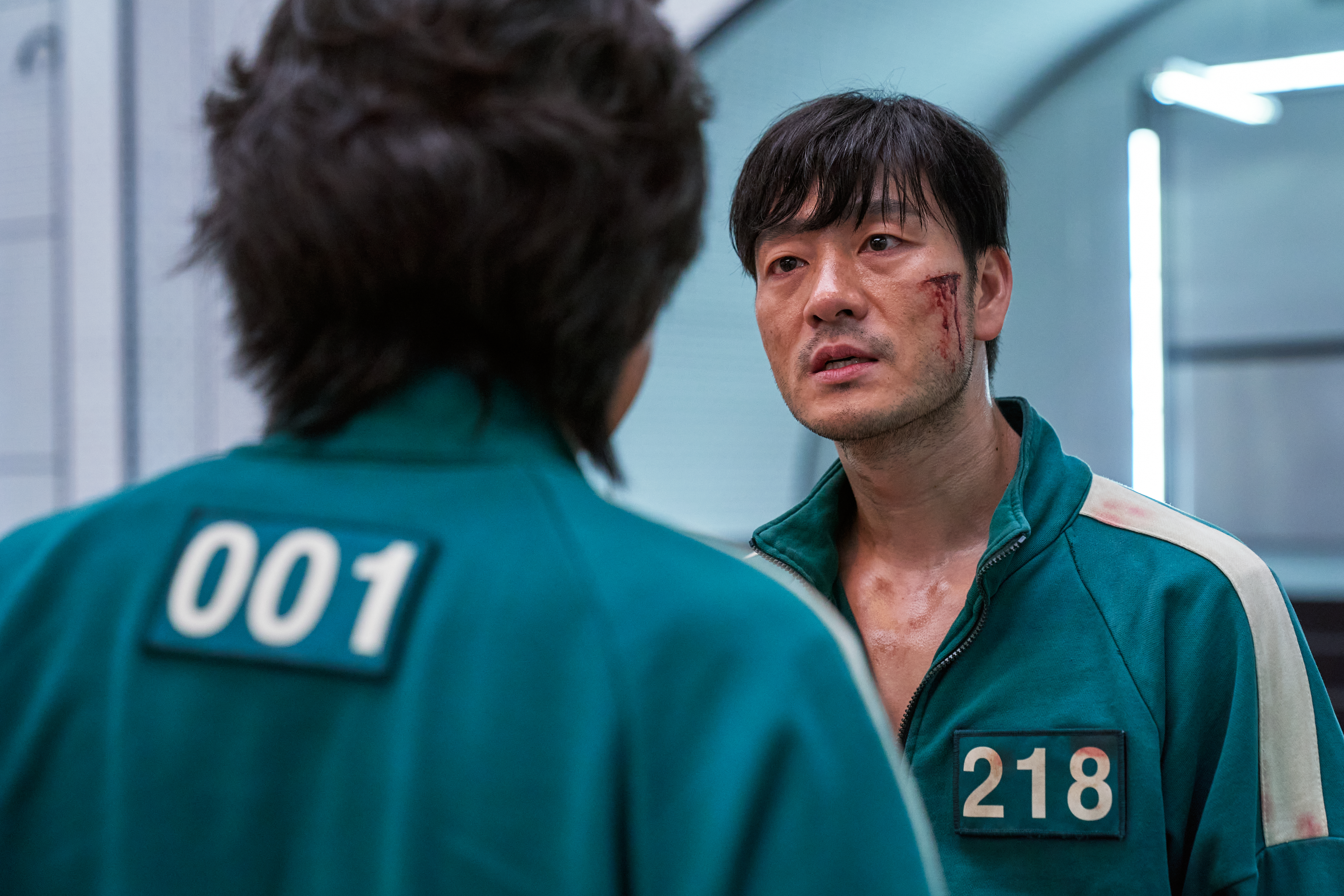 Driven to desperation and gathered at an unknown location, the 456 participants play one game each day as they race towards the prize of 45.6 billion won. The price of failure is death, and only one contestant can survive to claim the prize. How did this diverse group of people end up here, and who is the mastermind behind these games?
Spearheaded by Hwang Dong-hyuk, the versatile and socially conscious director of The Fortress, Miss Granny, and Silenced, this unconventional combination of classic childhood fun and the contemporary rat race tells a story like none other.
Cast members Lee Jung-jae, Park Hae-soo, Oh Young-soo, Wi Ha-Jun, Jung Ho-yeon, Heo Sung-tae, Anupam and Kim Joo-ryoung draw viewers into the macabre show by delivering deep, nuanced performances that vibrantly convey the humanity of the diverse characters who have no choice but to take part in the game.
Bangkok Breaking (23 September 2021)
Bangkok Breaking is a six-episode Thai action-suspense series, exposes viewers to a different side of Bangkok. In addition to the intense and captivating tale at its heart, Bangkok Breaking is also the very first Thai series to be shot in HDR for full visual immersion.
'Weir' Sukollawat Kanaros assumes the role of 'Wanchai', who comes to Bangkok from a rural province to earn money for his family but ends up encountering an unexpected incident that takes him down a dangerous path in this city of illusions.
Midnight Mass (24 September 2021)
This new horror series comes from Mike Flanagan, the same person behind 2020's The Haunting Of Bly Manor and 2019's Doctor Sleep. If you've watched both, you'd know that he's a master of horror.
The synopsis reads:
Midnight Mass tells the tale of a small, isolated island community whose existing divisions are amplified by the return of a disgraced young man (Zach Gilford) and the arrival of a charismatic priest (Hamish Linklater).

When Father Paul's appearance on Crockett Island coincides with unexplained and seemingly miraculous events, a renewed religious fervor takes hold of the community – but do these miracles come at a price?
---
Those are just several selected highlights from next month's offerings of new TV series and movies on Netflix. Now you can plan your Netflix binge-fest for September 2021.