Dune actor Timothée Chalamet, who plays the main protagonist Paul Atreides, said that a key scene in the sci-fi film may end up becoming an internet trend after it's released.
During an interview about the film at the Venice Film Festival's Dune press conference with director Denis Villeneuve and the rest of the cast, Timothy talked about how he did the sand walk in the film. Basically, this is the important bit in the film where Paul Atreides needs to do a special ritual to summon the sandworm (the giant beast in the trailer).
"We had one of the best choreographers in the world, Benjamin Millepied who actually came up with the sand walk. Rebecca Fergurson and I saw a video of him doing it in Santa Monica.
I'm afraid that if I show it here, I'll be in rhythm and the room will be engulfed by the sand worm. [short pause] Bad joke.
It was something that Denis had to direct in a very grounded way. It wasn't something to be too precious, but it was something where we were 'hey, let's not be goofy about this; let's really get this right'. [Rebecca and I] had the scene in Abu Dhabi. We found the dialogue to it afterwards and had the walk down. 
TikTok's going to be on this [laughs along with Denis & the cast]."
Rebecca Fergurson, who plays Lady Jessica in the film, added her thoughts on the sand walk.
"I remember saying to myself 'I needed to study this' and then said 'thank god, I'm not supposed to know it'. I can get away with it and not look silly."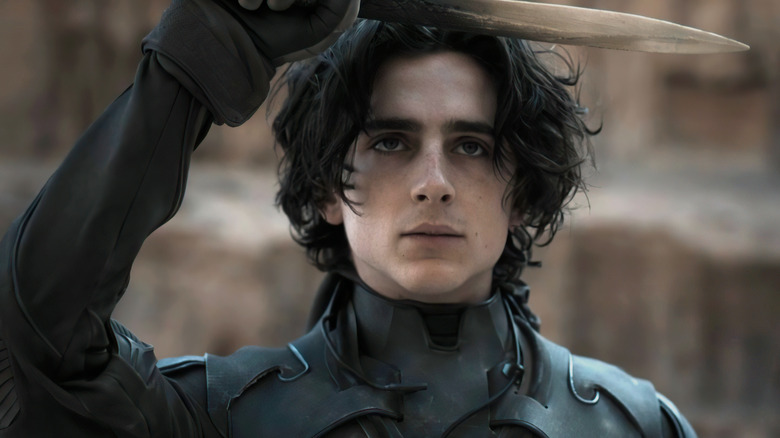 Timothée also said that he did his research on the previous main actor Kyle Maclachlan for the 1984 Dune adaptation, and has huge respect for it. However, he said the following, confirming that his version of the character is closer to the source material.
"When Denis Villeneuve asks you to do his version of the film, you forget all that and you be humble to the source material."
Dune will be out this 14th October in theatres worldwide. Hopefully in Malaysia as well.