World Of Warships Celebrates 6th Anniversary With Transformers, Dutch Cruisers & More
World of Warships has today launched a massive content update to celebrate its 6th anniversary. Update 0.10.8 brings the "6 Years of World of Warships" Collection, which comes with attractive rewards, alongside a brand-new wave of Transformers content.
Furthermore, Dutch cruisers have been added as a new ship branch, while Soviet aircraft carriers begin their maiden voyage in early access, followed by a new temporary event that teaches players about the different experimental aircraft design schools.
Six Years of Warships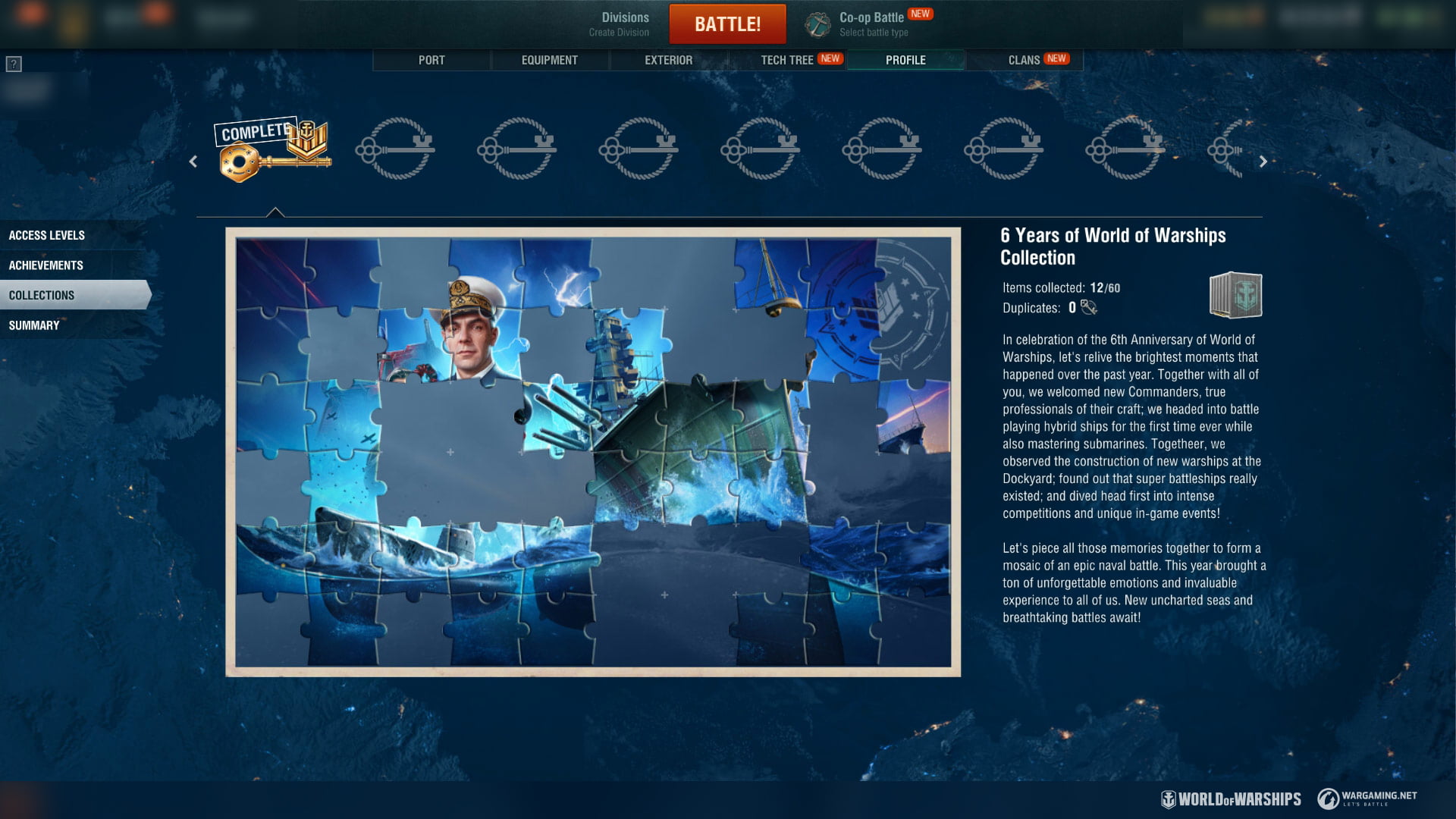 To join the birthday celebrations, players can jump into the "6 Years of World of Warships" collection, and begin piecing together a giant 60-piece jigsaw puzzle, dedicated to the biggest events over the previous year. Pieces can be obtained from "6 years of World of Warships" special containers, which are available in the Armory in exchange for Festive Tokens.
Players can also get containers by completing a special combat mission chain or with the new temporary Aircraft Bureaus Rivalry event. The reward for completing the collection will be a Supercontainer, 6x Gift containers, the "6 Years of World of Warships" festive flag and Festive Tokens can be exchanged in the Armory for themed permanent camouflages.
On top of that, players can look forward to special festive bonuses that can be earned by simply playing any Tier V ship or higher. Depending on ship tier players can obtain Supercontainers, Gift containers and Festive Tokens.
TRANSFORMERS, Warships in disguise!
World of Warships has teamed up with Hasbro to announce the second part of their popular crossover event. To celebrate the 35th anniversary of the iconic animated film, THE TRANSFORMERS: THE MOVIE, Wargaming will be releasing a slew of new in-game content inspired by the legendary franchise.
Four new characters enter the fray in World of Warships. Beginning 24th September players will be able to lead Hot Rod, Grimlock, Starscream and Soundwave in the battle on the open seas. The collaboration includes animated permanent thematic camouflages, expandable camouflages, commanders with unique voiceovers, as well as patches and flags to display The Matrix of Leadership proudly.
Dutch Cruisers are ready to research
Dutch Tier I–X cruisers are now available for all players to research, following a successful maiden voyage on Early Access. Setting sail from the historical Rotterdam port, these ships feature a new armament type – Airstrike, good concealment and manoeuvrability, as well as powerful guns and solid armour on high tiers.
Soviet CVs arrive in Early Access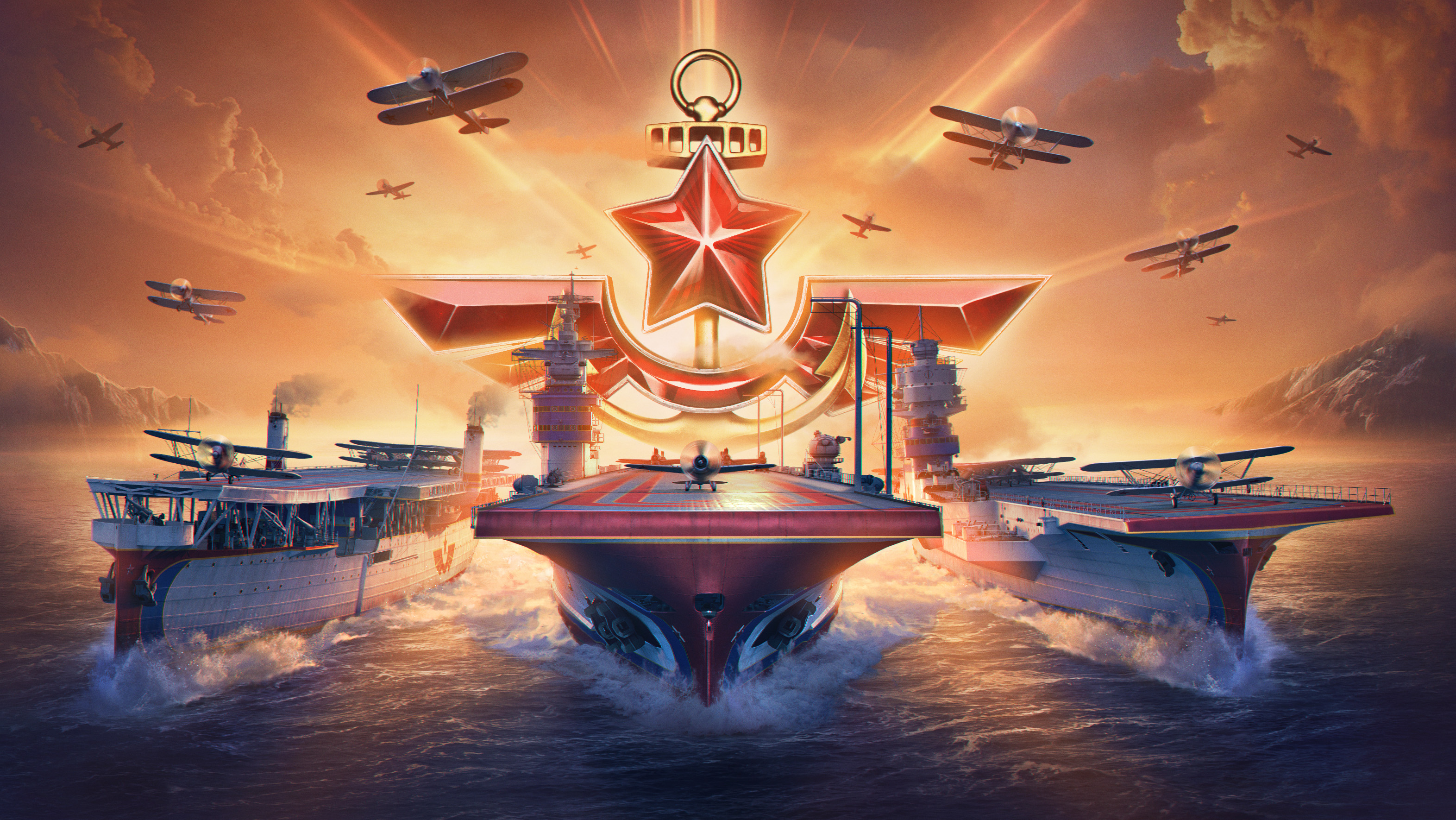 Soviet aircraft carriers Tier IV Komsomolets, Tier VI Serov, and Tier VIII Pobeda have all arrived in Early Access in Update 0.10.8. Featuring powerful squadrons which attack in a single strike, rocket boosters, and skip bombers, these ships are set to bring a powerful aerial threat to the seas! These ships can be obtained through a new temporary resource: Soviet Tokens. These are earned through participating in the Aircraft Bureaus Rivalry event, activating free daily bundles and random bundles, or in exchange for Community Tokens in the Armory.
We got a sailing convoy!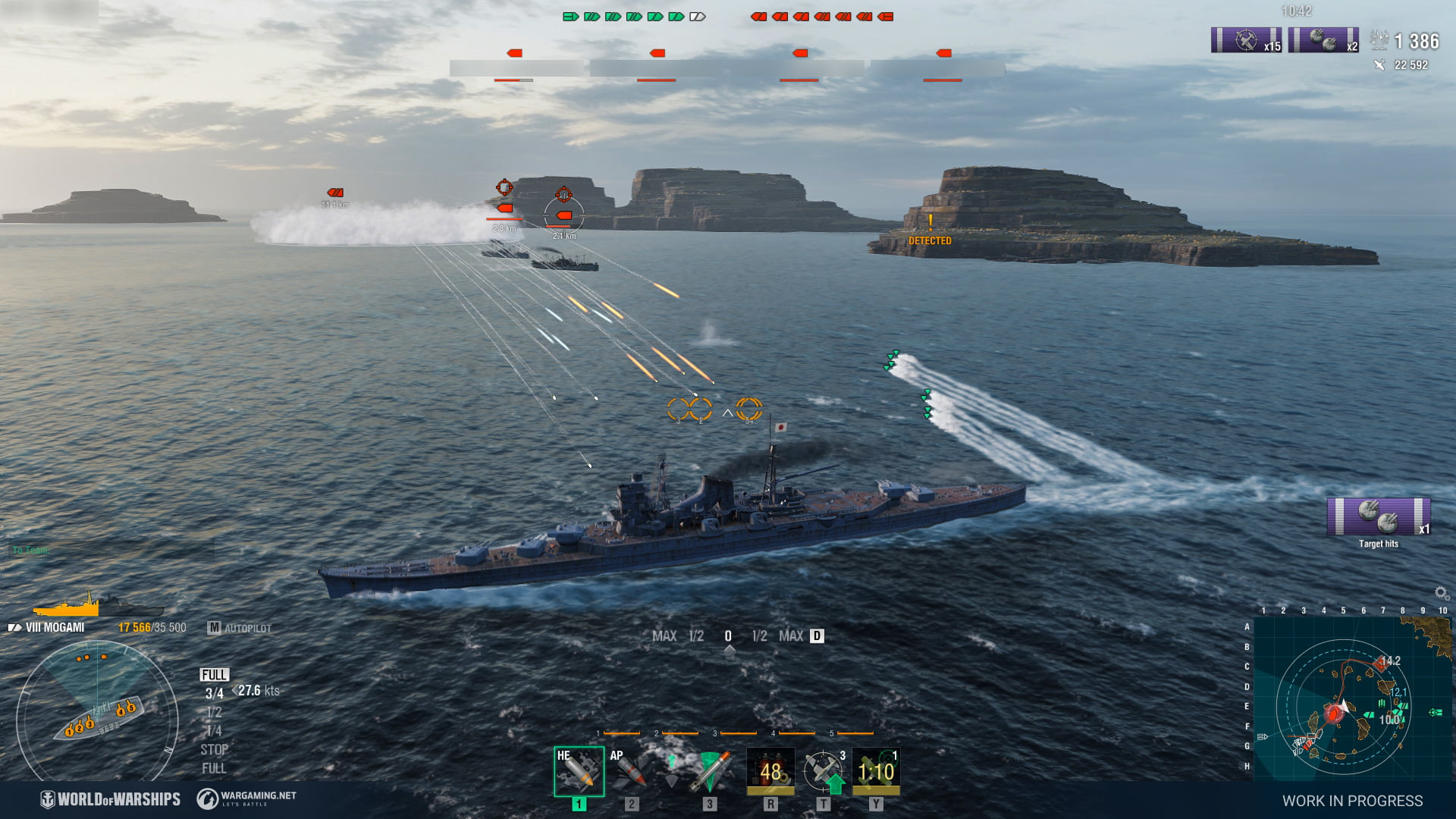 Update 0.10.8 brings a brand new temporary battle type to World of Warships, based on real-life events which have proven critical during 20th-century conflicts — Convoy escort missions. Naval battles are often won or lost by defending or destroying cargo lanes, so players will be able to experience this conflict first hand. One team will need to escort a convoy of four bot ships that sail along a defined route, while the opposition team looks to prevent them from reaching their destination.