Turns out that the early leaks are true: Kingdom Hearts' main protagonist Sora is the final addition to Super Smash Bros. Ultimate.
The Square Enix RPG hero who fights with a keyblade is light on his feet. He's the lightest character in the game, has air combos up the wazoo, and can cast spells like in the JRPGs he's in. For players who want fast and aerial-savvy characters, Sora is perfect for that playstyle.
Nintendo even added in Sora's Timeless River design as a selectable colour palette. You know, the look he adopts when he's in the Steamboat Willy stage in one of the Kingdom Hearts games.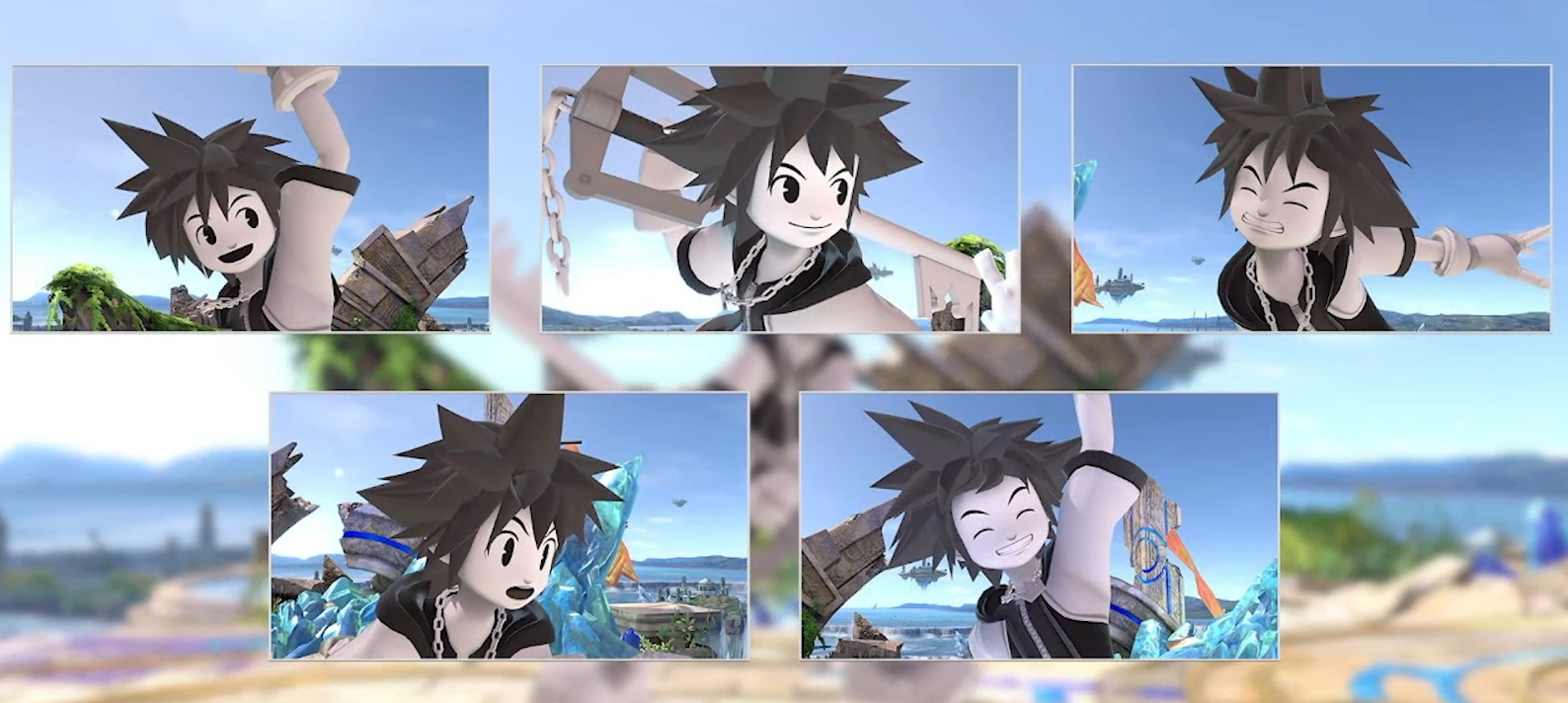 Sora's stage is the Hollow Bastion area that switches to the Dive to the Heart segment. It comes with the standard big bottom platform with the small top platform that's commonplace in recent SSBU stages.
Sora will be available for purchase in SSBU on 18th October. You can either purchase him individually for US$5.99 or in the SSBU Fighter Pass 2 for US$29.99.
On a related note, there are now extra Mii Fighter costumes featuring Octo (Splatoon), Jude (Splatoon), and Doomslayer/Doomguy (Doom). Each costume costs US$0.75 apiece and they're available on 18th October as well.