The Best Sci-Fi Visual Novel RTS Of This Generation Will Be On Nintendo Switch Next Year
Atlus and Vanillaware just announced that it will be porting over its sci-fi magnum opus game onto another platform: the Nintendo Switch.
13 Sentinels: Aegis Rim will be ported onto Nintendo Switch on 12th April 2022. This was announced during the 13 Sentinels 2nd anniversary event livestream that happened on Sunday, 28th November 2021.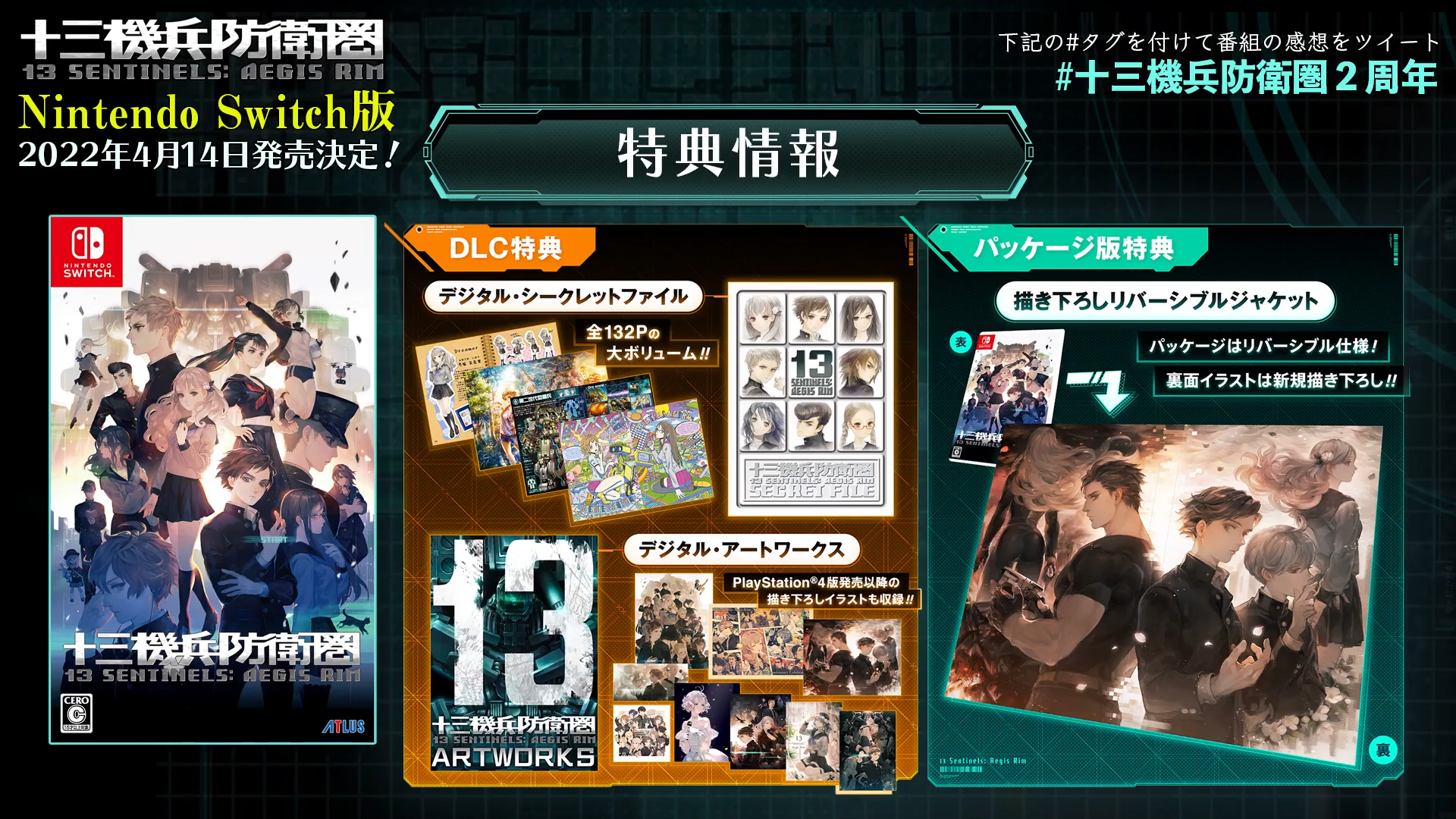 I do wish there was a PC port announced; in fact, I do wish Vanillaware would find some way to port ALL their gorgeous games onto the PC. But for now, at least gamers with Nintendo Switches can check out one of the best damn games of 2020 next year. I am curious as to how the Nintendo Switch hardware will handle the more taxing battles in the game.
13 Sentinels: Aegis Rim came out in 2020 in English; the game was critically acclaimed for its gripping plot, art direction and music, and RTS gameplay.
Related