The past weekend's major Street Fighter 5 tournament boasts a lot of high-level Southeast Asia play, with some of Singapore and Malaysia's finest contesting for the coveted spot to represent their nation(s) in the next Capcom Pro Tour.
The tournament featured notable players like Malaysia's IAmChuan, Singapore's Xian, and a good number of others. However, after the long bouts and close finishes, an unlikely winner has emerged: Singapore's Oswald.
While Oswald has been in the Singapore fighting game scene and community for as long as Street Fighter IV has been around (or arguably longer), he has been in the "always the bridesmaid but never the bride" type of situation tournament-wise. Most of the time, it's either Xian, Brandon, Bravery, or SKZ taking the top spot in major Asia tournaments. Today, his hard work and training have paid off as his triple threat selection of Balrog, Laura, and Poison (for those pesky Akuma matchups) has earned him a major win in his fighting game career.
Oswald has secured 1st place in the Capcom Pro Tour Southeast Asia tournament, beating renowned top player IAmChuan in a long reset bout. While IAmChuan's Guile was in top form, Oswald stuck with his Balrog pick and made a few surprise comebacks and well-timed guesses to secure the win. It was definitely a close match; both players should be proud for fighting their hearts out.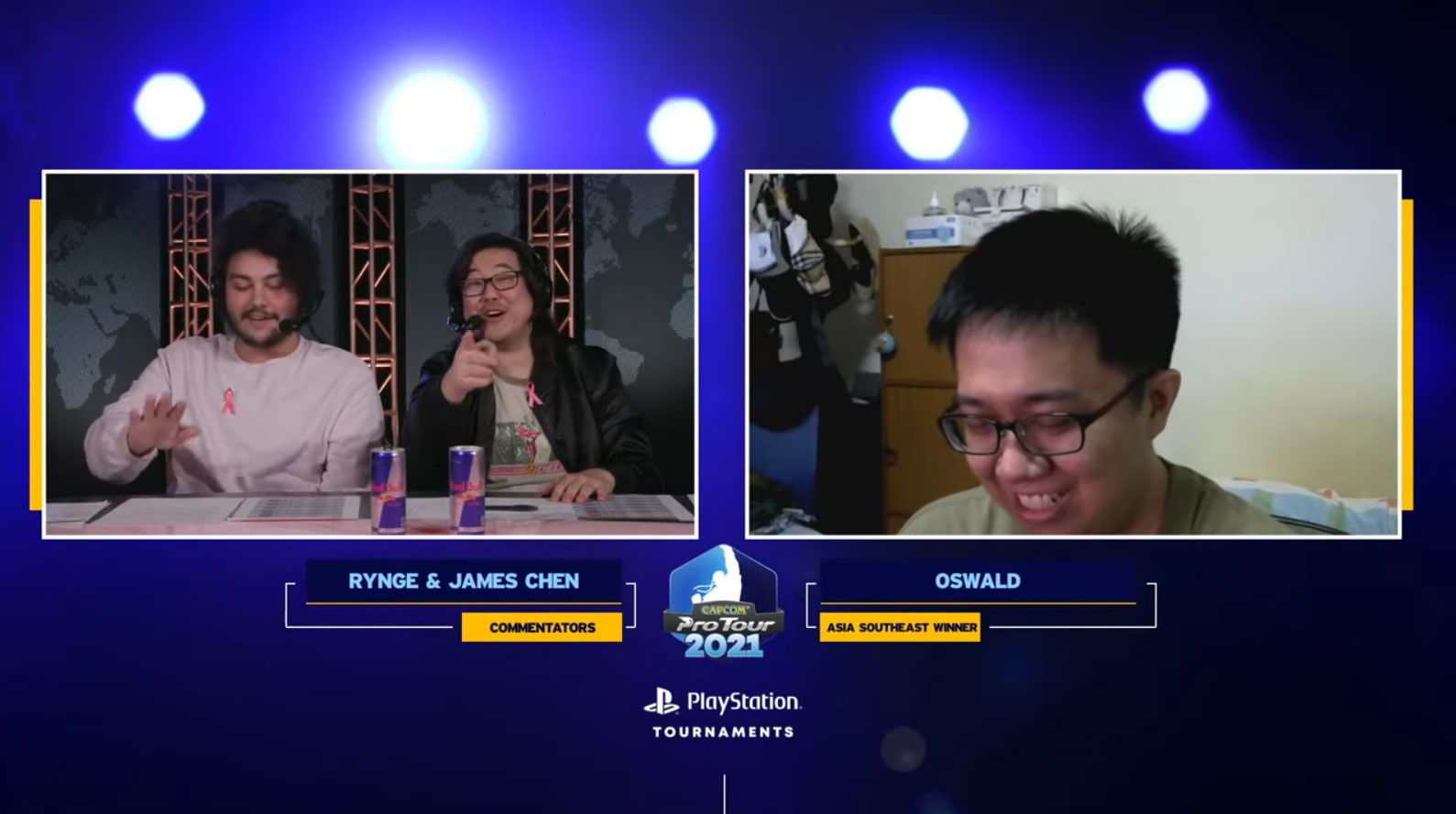 Check out the top 8 tournament placement and matches below.
1. Oswald (Balrog, Laura, Poison)
2. Chuan (Guile)
3. SIN|Brandon (Akuma)
4. RSG|Bravery (Cammy, Sagat)
5. Vita (Vega, Balrog)
5. RZR|Xian (Seth)
7. uP|KiteOrca (E. Honda)
7. TGU|MindRPG (M. Bison)
Timestamps:
01:27:13 – Vita (Claw) vs KiteOrca (E. Honda)
01:40:25 – MindRPG (Dictator) vs Bravery (Cammy)
02:05:13 – Losers quarter-final 1
02:17:19 – Losers quarter-final 2
02:40:36 – Winners finals
02:56:26 – Losers semi-finals
03:18:25 – Losers finals
03:30:59Â  -Grand Final