By Alleef Ashaari|November 30, 2021|
The RTS PC gaming genre is coming back with a vengeance, as Relic Entertainment originally announced Company Of Heroes 3 back in July 2021. You can be one of the first to jump into the battlefield as the Company Of Heroes 3 Multiplayer Pre-Alpha begins tomorrow.
The Company Of Heroes 3 Multiplayer Pre-Alpha will allow players to jump online and get the first glimpse at some exciting new multiplayer combat. They can experience four Italian maps in a variety of game modes, including co-op vs AI  opponents, competitive PvP and Skirmish vs AI while trying out familiar and brand-new features like Full Tactical  Pause in skirmish mode, vehicle side armour, Verticality, Battlegroups, and Veterancy.
Two classic factions return; the US forces and The Wehrmacht, each bringing their unique and game-changing abilities to the battlefield. More factions will be revealed in the run-up to launch. 
How To Get Access To Company Of Heroes 3 Multiplayer Pre-Alpha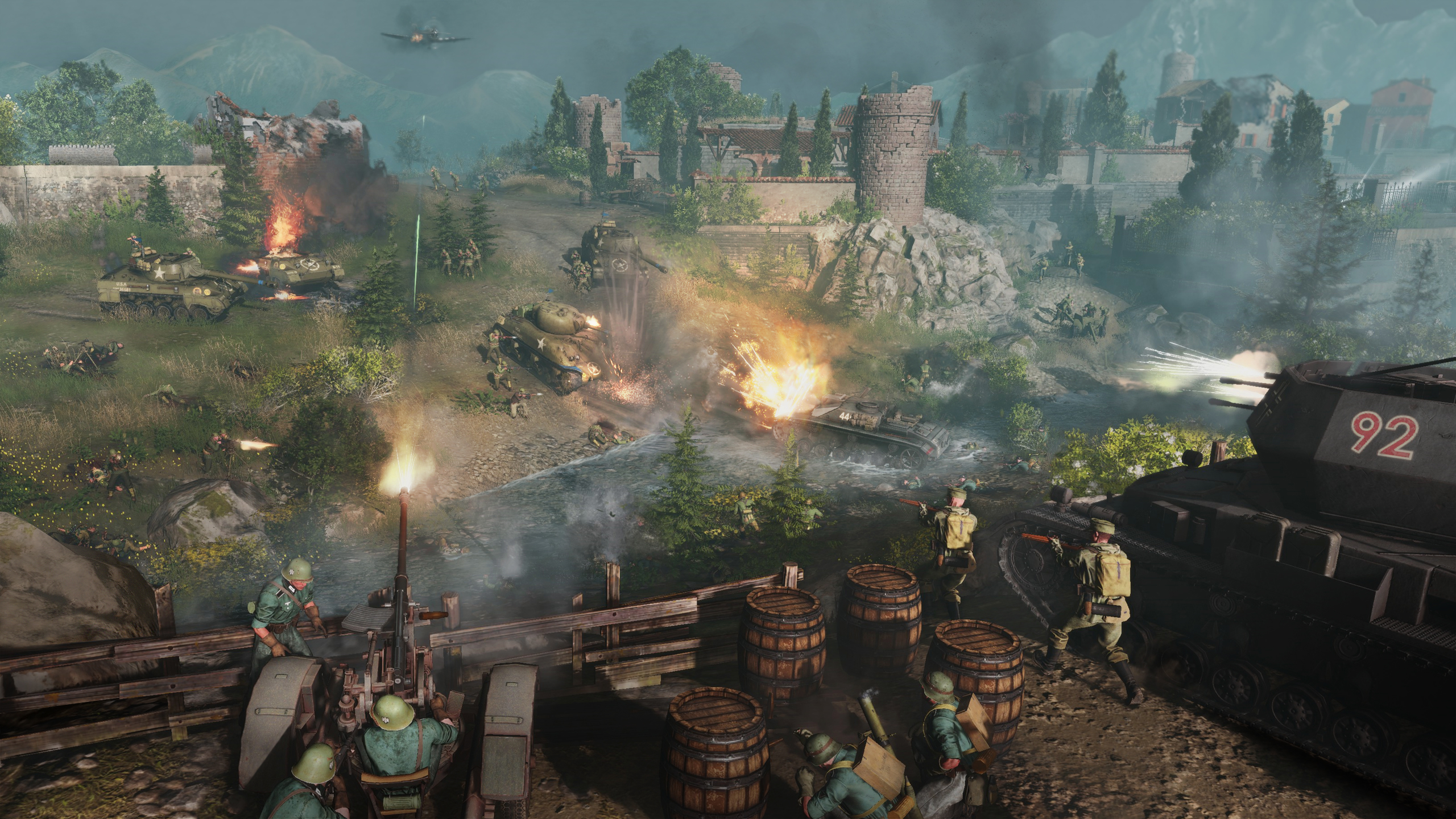 The Company Of Heroes 3 Multiplayer Pre-Alpha is available for pre-load on Steam right now, and playable starting from 1am GMT+8 on 1 December 2021 to 12pm GMT+8 on 7 December 2021.
Anyone that already has a COH-Development account, and has played the first Pre-Alpha, can simply head over to their Steam library, preload the Multiplayer Pre-Alpha and play the slice from its launch.
However, new players can sign up to COH-Development for free at https://community.companyofheroes.com/ and link their Steam account to get access to the game tomorrow.
Company Of Heroes 3 is slated to release for PC sometime in 2022.