Live-action adaptations of anime shows are tricky things to pull off. For every good one like the Rurouni Kenshin series of films, you have a boatload of terrible ones that try too hard with matching scenes from the show without context. These shows just flat-out fail to explain anything that's going on for newbies, or just botching the whole thing and making it look like elaborate cosplay stage shows with slightly better audio. Most of them are terrible, no two ways about it.
So when Netflix debuted the trailers of its Cowboy Bebop live adaptation, many fans cried blue murder. Even I'm pretty skeptical, as Cowboy Bebop is the ultimate conversation ender for the question "what is the best anime in all of existence?" The action show about space bounty hunters in a sci-fi world and an awesome unique aesthetic is an immaculate series that is with little flaws (if any at all).
So to hear Netflix doing their take on it with seasoned actors like John Cho, Mustafa Shakir, and the controversial(?) Daniella Pineda? Heresy! After watching all 10 episodes of the upcoming Netflix series, a few days after binging through the original 1998 series, it's safe to say the following.
It ain't half-bad.
Asteroid Blues
The premise is simple: in a far-flung future where humans have colonized tons of planets, our eyes are on two bounty hunters (cowboys) named Spike Spiegel (John Cho) and Jet Black (Mustafa Shakir). The former is an aloof kung-fu master with a mysterious past while the latter is a former cop who acts as the ship's dad and groups father figure. They hunt down bounties and get money out of it, but there's an underlying tale involving The Syndicate, and also a young bounty hunter Faye Valentine (Daniella Pineda) thrown in the mix who has her own amnesiac issues.
The dynamic is a little different here compared to the anime series. In the course of the 10 episodes, Spike Spiegel is still an enigma to his associate's eyes, Jet has to deal with an ex-wife and his kid, as well as a cop in his former police life who is shacked up with her. And Faye Valentine? She's a lot more spry, green, and enigmatic. Despite all the unfounded backlash, the writers and directors did not screw her character up. They even got her wearing the outfits she was supposed to wear in the later episodes, maintaining parts of her femme fatale look while accentuating her tomboy behaviour.
I'll say this: the show is quite a looker. Netflix clearly spent oodles to make this a lovely adaptation in terms of editing, direction, and aesthetics. Directors Alex Garcia Lopez and Michael Katleman, alongside the production crew, made damn sure the show exuberates style with a bit of 70s grindhouse camp here and there. It's not as saturated as the anime from the get-go, but later episodes showcase some nice views and vistas while keeping some of its aesthetic a little grounded and consistent. It IS still an over-the-top show about bounty hunters dealing with their marks set with spaceships and future tech, after all. Some liberties need to be taken anyway.
The showrunners are using the already immaculate soundtrack of the old show and just worked it in the series, complementing the direction it's taking. There is a new track or two, but generally, the team did not mess with an already surefire thing. Smart move on their part, I must say.
This version of Cowboy Bebop does try out new narratives and story beats that are welcome and keep in line with the original series' balance of comedy and drama, along with the aforementioned colourful visuals. I didn't think I would want Jet Black and Faye Valentine to be a bit more fleshed out for a 10-episode series, yet here we are, and it's welcome courtesy of Mustafa and Daniella's portrayals. The former is such a loveable dad figure with his own old-school mentality, while the latter is still in grips with her stolen identity, masking it with her loud berating behaviour. John Cho's Spike Spiegel is just as aloof and as mysterious as they come, it's hard not to root for the guy especially later in the show when things get a bit heavy and veer away from the original narrative by a tad.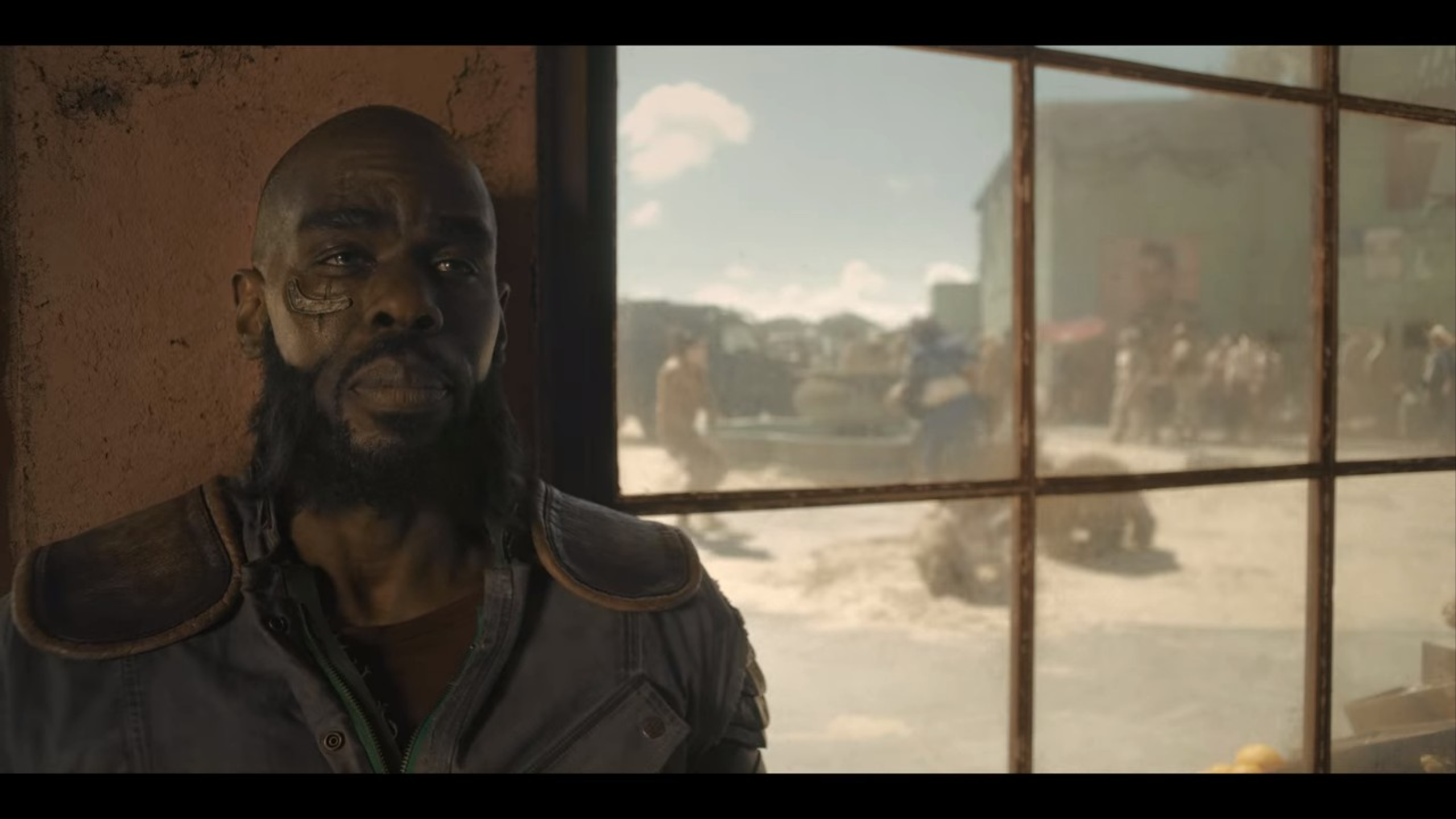 My only beef is that when the show tries to emulate the original series with existing storylines down to a tee, it just feels off and forced. Like, there's a LOT of copy-pasta work here from the 90s classic being adapted. While the adaptation doesn't outright do scene-by-scene recreations, they do exist and stand out in the worst way, looking better in animation than in live-action. It's cool for a cameo and eyecatch, but doesn't do much to elevate it beyond the show just doing its checklist homage.
And the less said about the many weird insane grimaces of Syndicate villain Vicious and his clearly on-the-nose cartoon bad guy persona, the better. In some ways, the live-action feels like a parody of the source material and that's not something you want to instill to your long-time fans, right?
As for the red-headed fourth member of the Bebop crew? You'll have to check out the entire show to find out. Let's just say that this particular season has opened up avenues for a follow-up; it's clear as day that Netflix is banking on this to continue its current course.
Jupiter Jazz
The new Cowboy Bebop is sure as hell isn't going to replace the original, not by a long shot. As a nice homage that's doing its own thing and telling some of its own stories in a remixing capacity, it's surprisingly alright. The casting looks and acts great (save for Vicious), the set pieces and visuals are stylish and appropriately campy for an adaptation, and the pacing & episodic structure works great when it's being a mix of a standalone bunch of bounty hunter tales with some connecting threads that make sense within this new Bebop universe.
When it emulates parts of the anime, half the time it works. But the other half where it's a carbon copy? It just looks dumb and forced, Vicious being one of them.
Haters will still hate, but as a longtime fan of Sunrise and Shinichiro Watanabe's magnum opus in anime, the adaptation could have gone completely sideways (like that Death Note adaptation). Thankfully, it didn't and we get a pretty decent show. Granted, it's not saying much given the current failures of anime adaptations for the past 5 years or so, but director Alex Garcia Lopez and Michael Katleman are doing their utmost best.
At the very least, the heart and soul of the show beat within; it just needs a few more original beats to stand out rather than being a cover of an already great tune. This adaptation does need a follow-up season to bring out its true potential to work side-by-side with the legendary anime it's based on.
Final Score: 60/100
Screener provided by Netflix. The Cowboy Bebop 2021 adaptation will be out on 19th November.