Platform(s): PC (version played), Xbox Series, Xbox One, PS4, PS5
Genre: Roguelite FPS feat. Far Cry's favourite crazy person
When Ubisoft announced that its Far Cry key villains will be popping up in Far Cry 6 as new DLC with separate missions running on the new game's engine, I was pretty curious as to how the devs will pull it off. Since the likes of Vaas, Pagan Min, and Joseph Seed have met their conclusive ends in their respective games (Far Cry 3, 4, and 5), the DLCs will have to take an alternate tale/"gaiden" approach to the ever-expanding Far Cry lore that may be interconnected.
The result? A pretty middling DLC that occasionally entertains.
Death Loop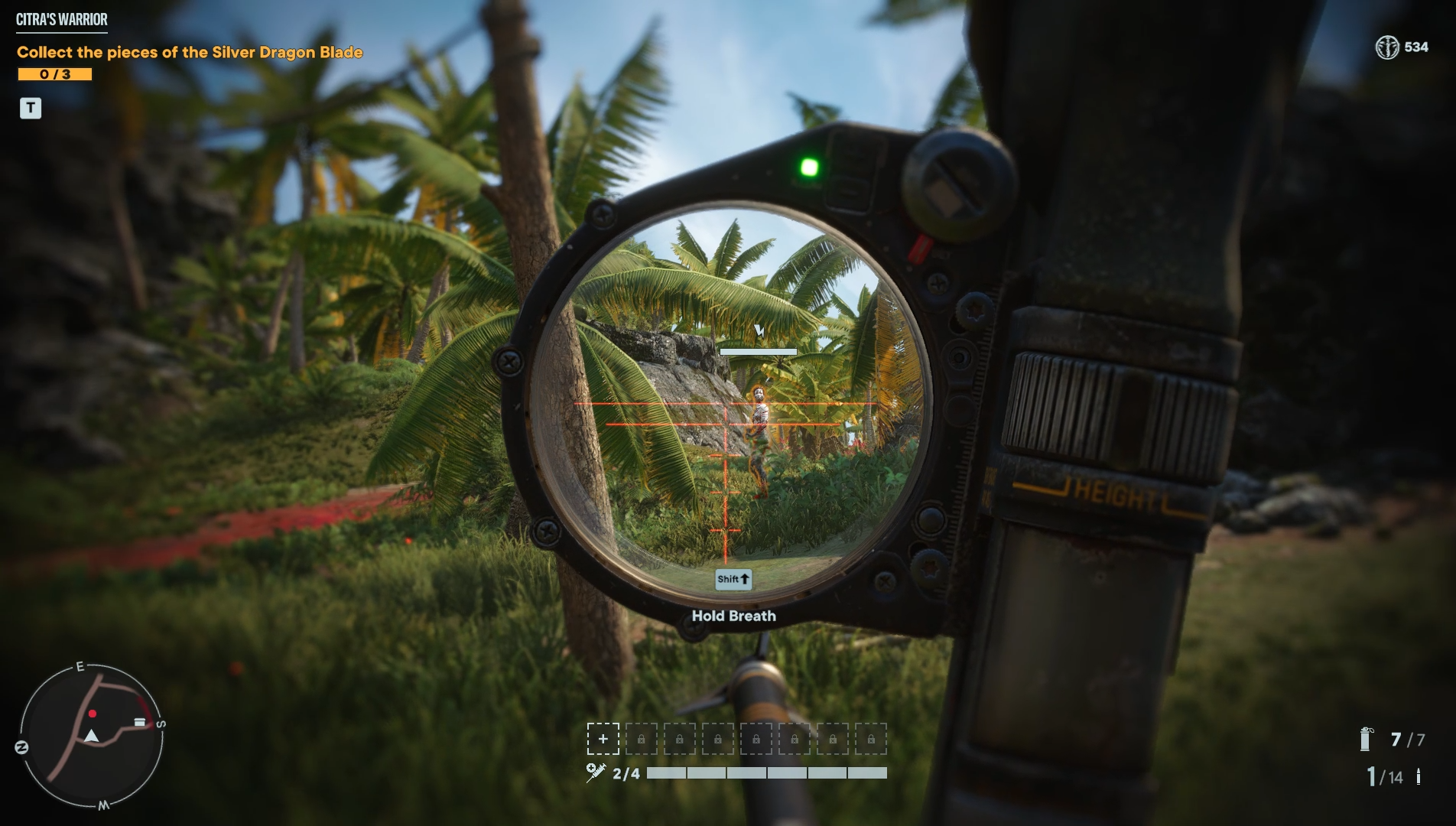 This Far Cry 6 DLC is basically the company's stab at the roguelike/roguelite genre that's all the rage since Hades cropped up. As Far Cry 3's main villain Vaas Montenegro, you start off in a hub and you're given the task to get three key items to get out of here; silver dagger parts in this case. The places that house these daggers are tough, so you need to buff Vaas up with permanent upgrades be it extra health, temporary power-ups that take up slots on your character, and unlocking new weapons to help you against the tougher enemies. That means starting from zero; kill enemies for cash, use the cash to get new weapons and permanent buffs (via the magic mirror in the hub), unlocking fast travel spots and safe houses for easier weapon/buff access throughout the map, and eventually tackle the dagger hotspots.
Starting from scratch here can be challenging since the enemies here hit hard and you lose a lot if you die: your items and your cash. You'll need to rebuy weapons, though your permanent buffs and powerups will stay on your character so that bit of progress isn't lost. Once you get at least more weapons to play around with (via the Weapon Challenge shrines) and a few temp buffs, you can pretty much clear through the major challenges for the daggers as long as you mix up your aggressive and stealth tactics. If you want to challenge yourself further, you can bump up the difficulty for each run which features tougher enemy spawns like heavy units and super-fast big cats.
Since there are no vehicles to use here, you have to rely on hit-and-run tactics and the plethora of cover in Vaas' mind palace jungle boogey to get ahead. Unfortunately, the same tactics you employ at the start will still work throughout the rest of the challenges, which means the routine gets old pretty fast. Even with the additions of ghosts during the night segments, you can still camp at one spot to funnel bad guys through and then headshot them. Even if you're able to crank the challenge up after you complete a run, the novelty will wear off in one complete playthrough unless you're a completionist. As a roguelite, it doesn't offer anything fantastical or noteworthy save for lovely vistas constructed out of our crazy bad guy's head space.
Crazy Talk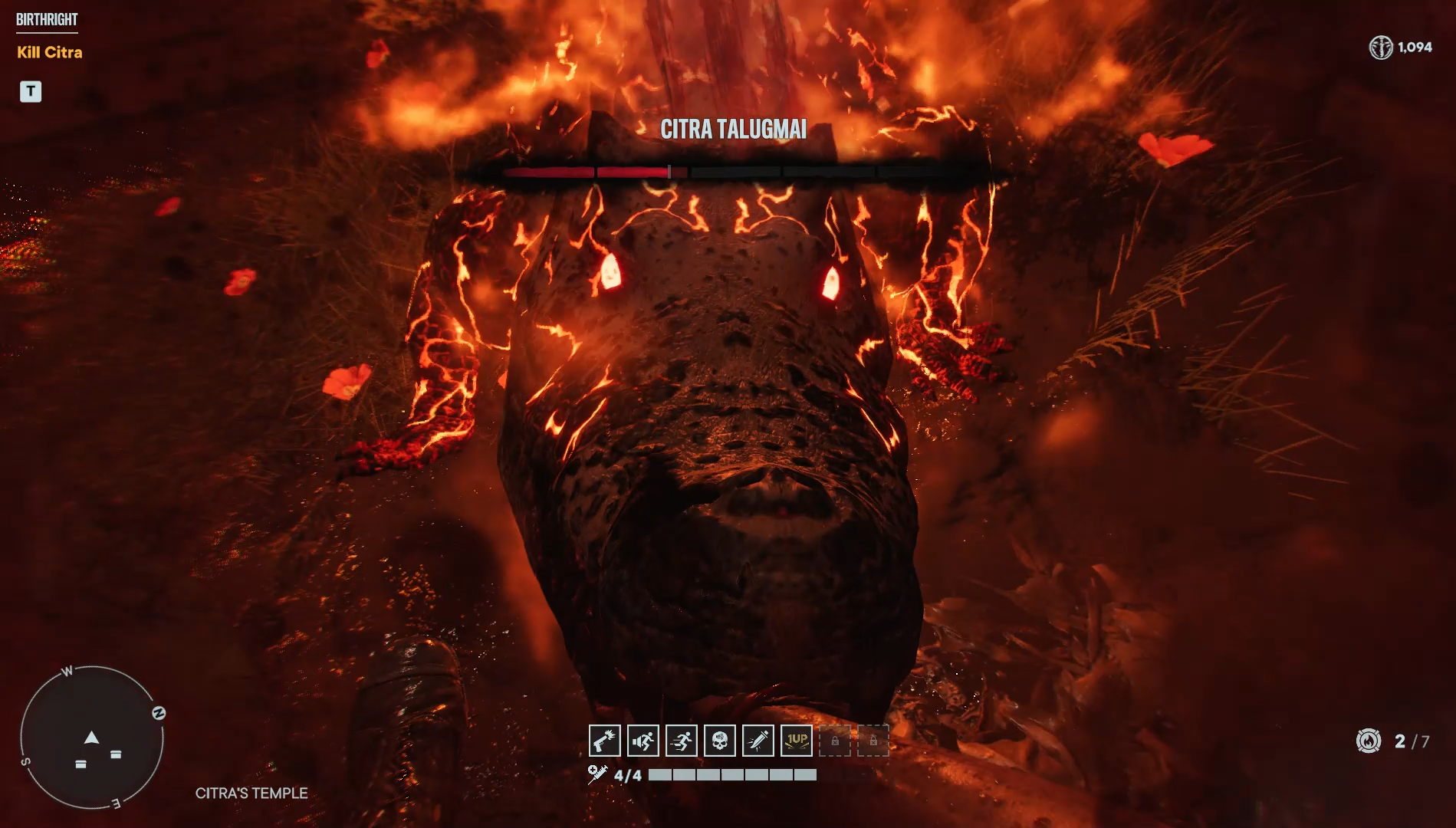 All of this would be completely mundane were it not for the context of Far Cry 3 injected into the narrative. As the game title clearly states, you play as Vaas, the big bad of Far Cry 3 who has issues with his sister Citra and vendetta against the previous game hero Jason Brody. Your objective is to get out of the mental prison you're in while confronting his inner demons, origin story, and hallucinations within.
I'll say this: it's great to see Vaas' VO go full ham with the quips, the dark jokes, and his own thoughts about his messed-up head. Some of the revelations here are expected since you are in the mind of Far Cry 3's main villain, but it's still entertaining to watch if you're curious about how a video game tackles a sociopath in a video game world. It's a pity the whole thing ends on an abrupt note. I'm sure the game may have a secret ending if you complete it on the highest difficulty, but the loop here doesn't offer much and will eventually bore most action shooter fans.
The Vaas: Insanity DLC isn't going to change anybody's mind about Far Cry in general, and the roguelite aspect gets old after a few hours. Still, the fact that Ubisoft even bothered at all is proof that there is some life in the game's narrative department since we all remember that part of the previous games so much. Let's hope that the other two DLC entries (due in 2022, I believe) can fix the boredom and repetition problems present here. As it stands, I don't think this DLC is worth it unless you really want to see how messed-up the already in-your-face Vaas is beyond Far Cry 3's narrative.
Final Score: 50/100