Mihoyo just announced a new 2.3 update for its hit online anime RPG Genshin Impact. It comes with a few new gacha characters, a new main quest that brings players back to the game's snow-infested landscape, and a new side quest or two.
First up, we get a showcase of the new non-human character Arataki Itto, the claymore-wielding leader of the Arataki Gang. He's a Geo elemental user and he hits hard. He can summon Ushii the bull as a support unit for his special elemental attack.
His elemental burst turns him into a super-powered Oni badass, making all his attacks Geo-laced and cannot be mitigated.
Gorou is the next new character. He's a Geo bow user who can summon a dog-paw banner to buff the party up. The more Geo players in the field, the bigger the banner buff. Watch them in action on the video below:
Gorou's Elemental Burst deals AoE damage and creates a field called General's Glory. This field moves with the active character and summons damaging crystal over time.
The character banners for version 2.3 will not only feature Gorou and Arataki Itto, but also Albedo and Eula as returning gacha banners.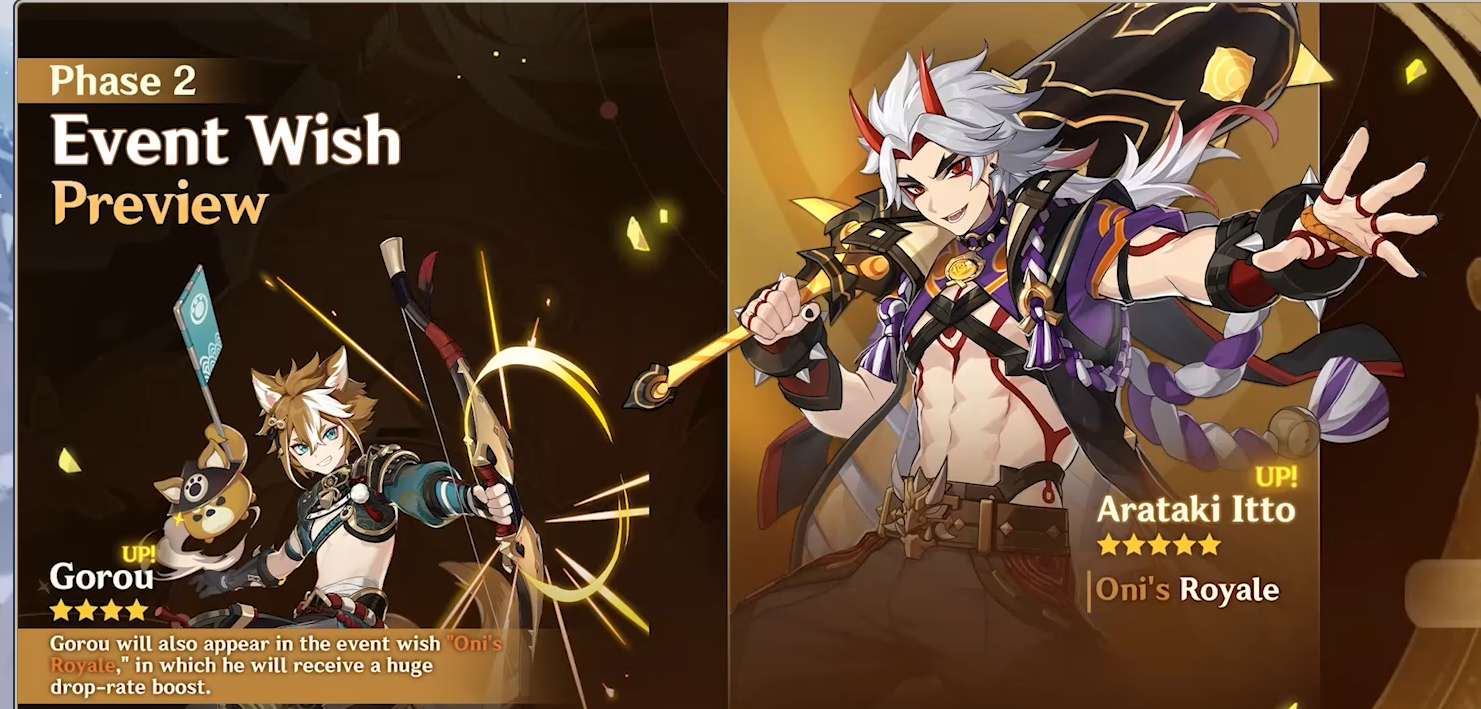 Next, we get a sneak peek at the next 2.3 update main story quest Shadows Amidst Snowstorms, where players go back to Dragonspine Mountain (the Mondstadt place with the snow and freeze ailment) to participate in a Winter Adventure Guild training event, as also to help alchemist Albedo out with a science-related problem. Also, Amber and Eula team up to build a snowman. The event will feature challenges like the Agility Training, where you collect as many insignias for points in a race course before reaching the end for the best high score.
This being a limited time event, there will be plenty of rewards for participating including:
A Cinnabar Spindle sword,
Alkahest ascension material,
Primogems (of course),
Snowman Components to build snowmen you can keep even after the event.
As you can see below, snowmen-building will be a thing in Genshin Impact.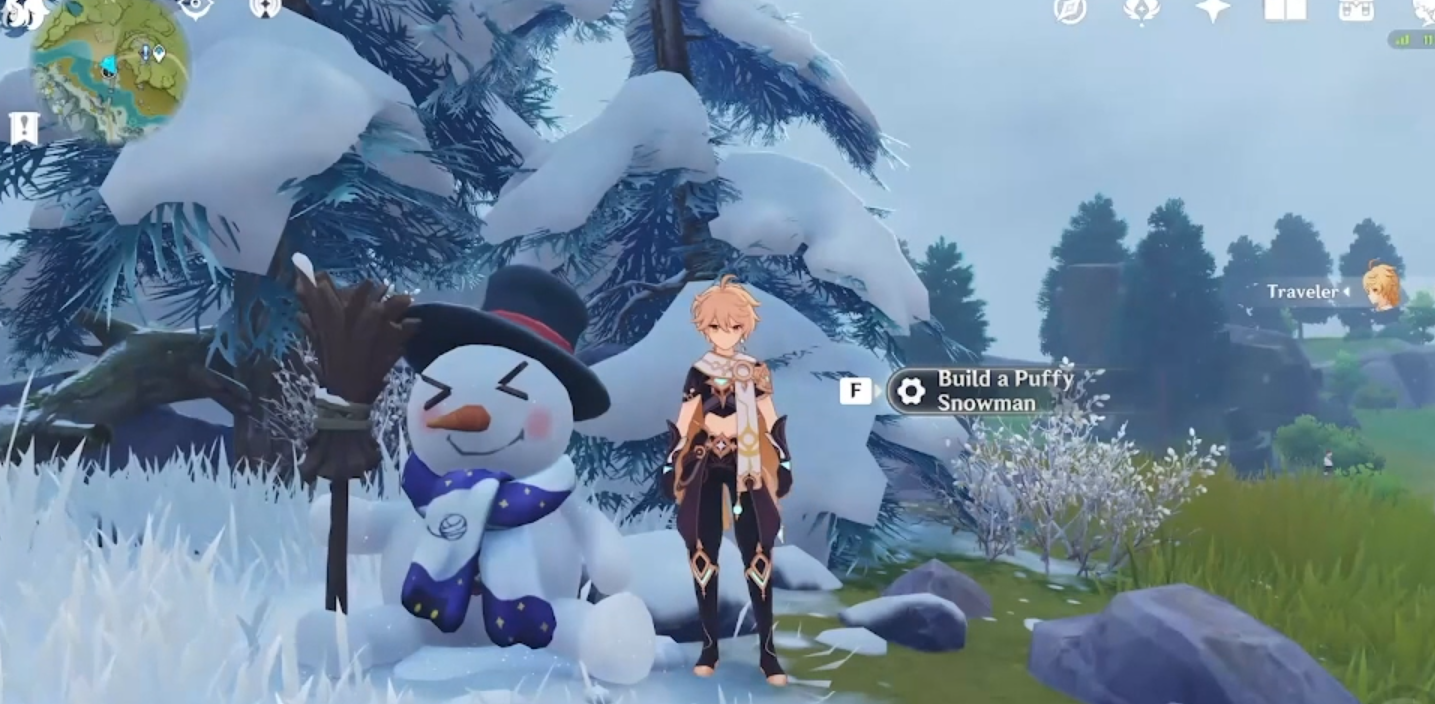 Players will also get to fight a new boss called the Golden Wolflord. You'll find this giant rifthound in Tsurumi Island and you'll fight this big boy multiple times.
The 2.3 update will also introduce a new sidequest called Bantan Sango Case Files: The Warrior Dog. Players will need to search for missing animals and partake in a game of wits against warrior dogs. You don't fight them outright; you have to play a stealth minigame to defeat them.
And that's not all: the game will also introduce new hangout events for Gorou and Liyue's ship captain Beidou. The 2.3 update will be out on 24th November. Oh, and here are the redemption codes from the livestream; you get 100 Primogems and a bunch of other stuff.
KB6DKDNM7H49

BSNDJC747Z7D
AS7CJDP4NG7H