Malaysia Digital Economy Corporation (MDEC) and PUBG Mobile have announced that they will be holding four major events in conjunction with the month-long MYDCF21 that is currently taking place until 30 November 2021. 
The four feature events are PMPL MY/SG S4: Golden Bullet Awards, PUBG Mobile MYDCF Cosplay Video Contest, The Great PUBG Mobile Art Contest, and Legendary Floor at MYDCF Giveaways as well as PUBG Credits, Skins and other prizes worth US$10,000. 
PMPL MY/SG S4: Golden Bullet Awards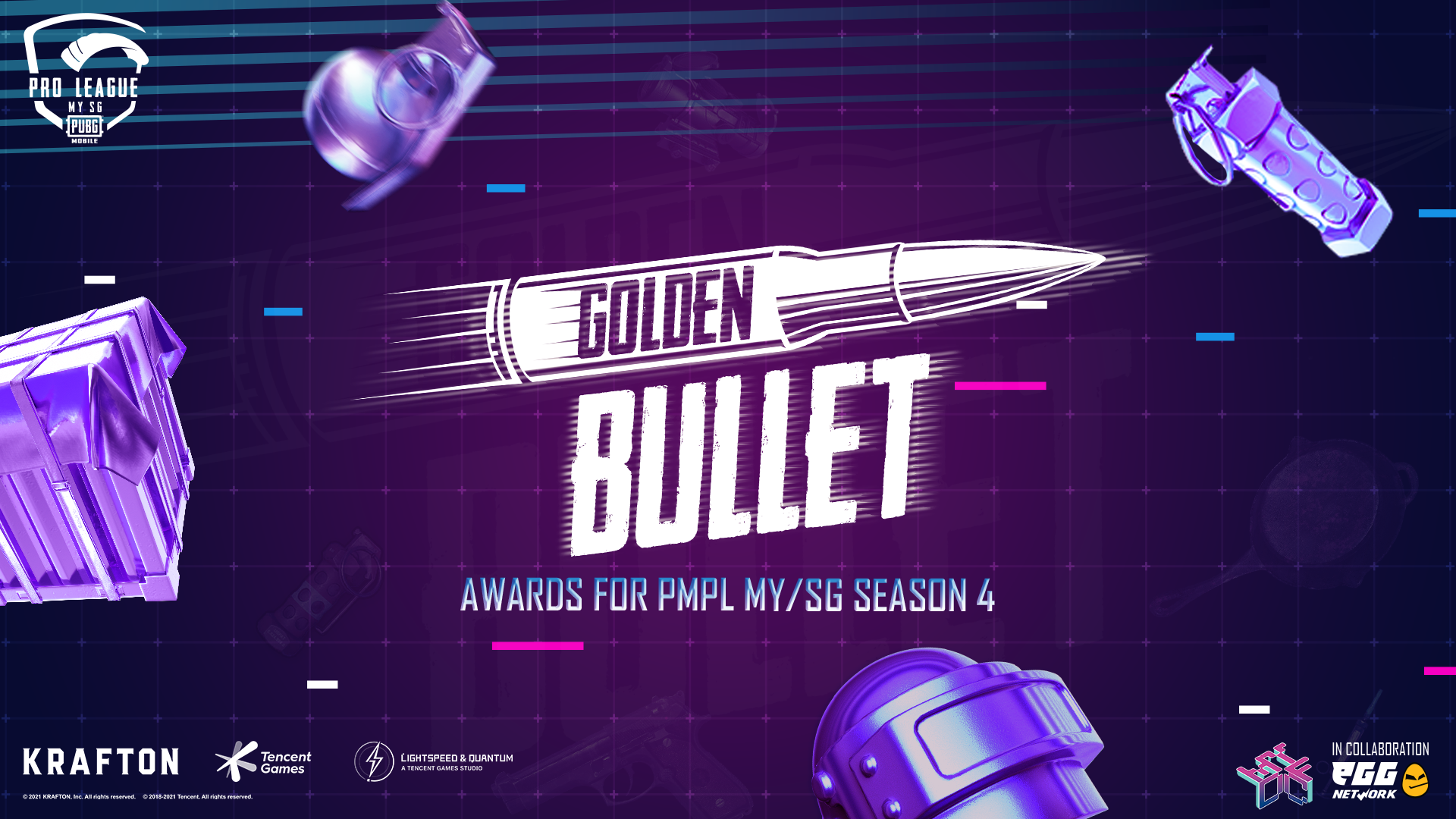 You can now vote for your favourite PUBG Mobile players at the first-ever awards show. The award, which is a collaboration between PUBG Mobile, MDEC and eGG network, aims to honour the greatness and creativity of players, teams, and talents in the PUBG Mobile esports scene. 
The results of the PMPL MY/SG S4: Golden Bullet Awards will be announced during the official live stream on PUBG Mobile Malaysia's official Facebook and Youtube channel; and eGG Network channel (Astro Channel 800) on 28 November 2021 from 5PM to 6PM. 
PUBG Mobile MYDCF Cosplay Video Contest
Cosplayers can stand a chance to win amazing prizes as the content Prize Pool stands at RM10,000. 
Submit now until 21 November and the winner will be announced at MYDCF Life Stage on 28 November 2021. 
The Great PUBG Mobile Art Contest 
Designers and developers join and create illustrations that capture the adrenaline, excitement and fun of a PUBG Mobile match and stand a chance to win amazing prizes.
Legendary Floor at MYDCF Giveaways 
Win PUBG Mobile Credits, Skins and come check out the PUBG booth at MYDCF to win at the gatcha machine worth US$10,000.
PUBG Mobile's director for Southeast Asia, Oliver Ye, said:
"As proud Legendary Partners with MDEC in this MYDCF event, we are excited to share with esports enthusiasts what we are doing while rewarding our loyal supporters with credits and more. Come and experience it yourself with us today."
MYDCF21 is a month-long event in November that is set to bolster the local gaming and animation arena and act as a catalyst to the creative industry while elevating the interest of the public and pushing forth the nation's digitalisation agenda.
Chief Digital Industry Officer Gopi Ganesalingam said that this collaboration is a testament to the organisation's continuous support and effort to rally the gaming community with activities and various eSports initiatives.
He said:
"Together with our partners and collaborators, we forge the way forward towards driving the growth of local technology, innovation and creative content, which in turn contributes to the country's economic recovery and growth."
To participate in MYDCF 2021, you can head on over to https://mydcf.my/.