[Update: 11am 13/11/2021]: Xbox Live is back online. 
Original story
It seems that Xbox Live is facing some unexpected downtime on a possible global scale.
Just about an hour ago, Xbox users have stated on social media that Xbox Live is currently down. We tested out our own Xbox Series X console to load up Forza Horizon 5, Unsighted, Moonglow Bay, and Tales of Arise: we could not access either one of them and the Xbox Game Pass titles. We are instead greeted with the "Something went wrong" with the error code 0x8007023e.
Website Downdetector.com has stated the downtime happened during the last few hours from 8am onward (via PressStart). So far the downtime is happening on the Australian and Oceanic side of things.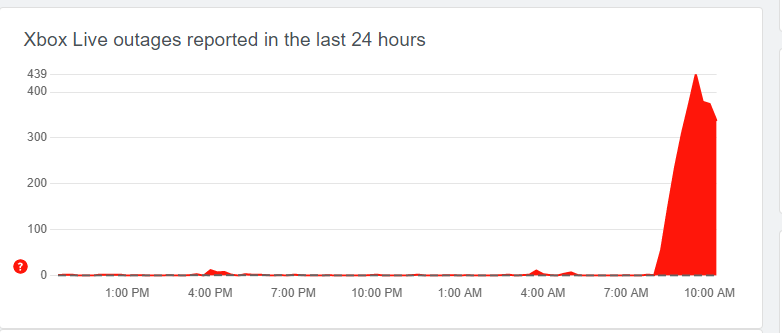 We'll be keeping an eye on future updates; hopefully Xbox will fix this issue as soon as possible.