Vietnam Recreational and Electronic Sports Association (VIRESA) have confirmed that eRacing GP will become one of the Competition titles of the South East Asia Esports Championship (SEA EC) to be held in January 2022. The competition will be known as the Z-Challenger eRacing GP by RaceRoom.
The VIRESA previously announced League of Legends: Wild Rift, Valorant and PUBG Mobile as team titles while eRacing GP, which will run on the RaceRoom sim racing platform, will be added as a competition title.
Mr. Viet Hung Do, General Secretary of VIRESA, emphasized that VIRESA always aims to diversify the competition contents, focuses on developing esports and digital sports activities, including the group of simulation subjects.
He said:
"Especially in the 4.0 era, this orientation is necessary and suitable for the times. Through the inclusion of E-Racing in SEA EC 2021, VIRESA and other esports federations in Southeast Asia aspire to create new experiences and innovations for fans of esports and speed sports."
Former Formula One driver and founder of eRacing GP, Alex Yoong, said:
"We are honoured to be part of the South East Asia Esports Championship. We are also proud to continue our partnership with RaceRoom, the most popular simulator game in the region, with drivers having made the transition from virtual to reality through this game."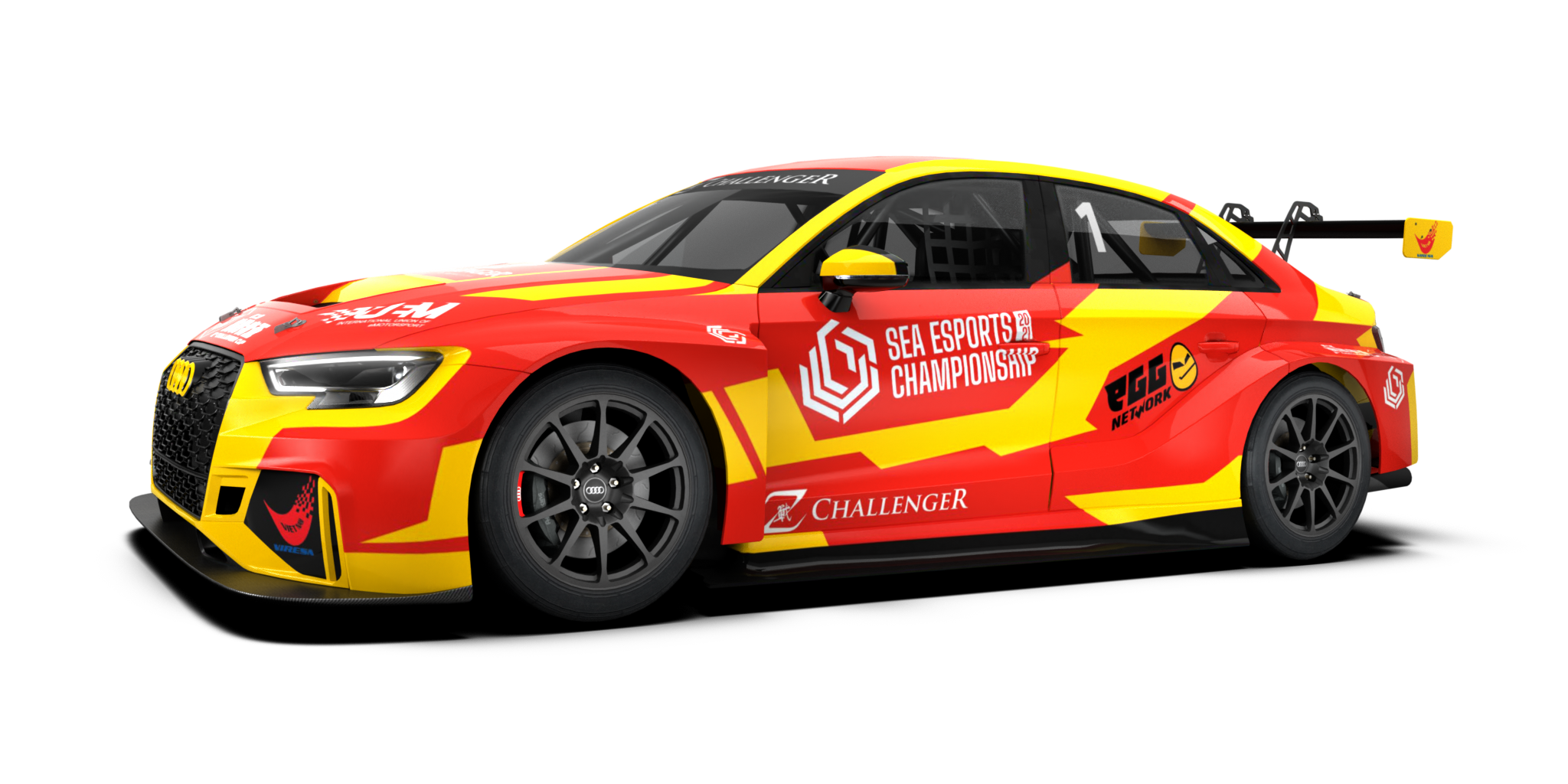 eRacing GP leader boards on RaceRoom for SEA EC will be open from 24 December 2021 to 2 January 2022.
RaceRoom's Jason Chong added:
"RaceRoom is free to play and drivers will be encouraged to sign up through the online leader board. Drivers that make the final will also be invited to compete in the prestigious Challenger Cup held later in 2022."
The top two drivers from each Southeast Asian country will compete in the final on 9 January 2022 which will comprise an individual competition and a team competition. They will race in the Z-Challenger Audi RS3 in their national colours over three rounds on the day of the competition.
Winners will receive prize money from a pool of US$10,000 while fans of sim racing will be able to catch the finals live on eGG Network. Vietnam, the Philippines, Thailand, Malaysia, Singapore and Indonesia have confirmed their participation with more countries expected to sign up in the coming week.
Getting eRacing GP into the South East Asia Esports Championship was made possible by the Challenger Cup and the International Union of E-Motorsport (IEUM), who supported Yoong's bid to get sim racing into the SEA AC.
IUEM will be the sanctioning body and promotion partner of this event. They are an international eMotorsport community based in Europe, which emphasised promoting and organising professional e-Racing events across the regions.

Z-Challenger serves as the title sponsor of the SEAGames eSports championship this time, distributing the prize pool for the sim-racing competition. The main event in January will welcome 52 teams from 10 esports federations in Southeast Asia that will compete for a prize pool of US$140,000.