2021 has been a hybrid year of folks staying at home due to the pandemic and also people heading out and resuming their daily lives. In-between all this, there have been many, many TV shows that popped up on many streaming services. Netflix, Hulu, Disney+, Amazon Prime, HBO whatever: they've kept us sane throughout months of staying at home and delighted many to no end.
Here are Kakuchopurei's best and favourite shows of 2021, be it live-action, animated, anime, or otherwise.
Succession (Season 3)
The Rupert Murdock family & media empire comedy-drama returns in 2021, and is just as snarky, mean-spirited, and engaging as ever. Succession is about cruel family patriarch Logan Roy (Brian Cox), and his equally cunning and asshole family trying to run the multimillion-dollar media business due to Logan's deteriorating health. And just like most super-rich families, there's a lot of internal strife going on, with the siblings trying to outdo each other while also being in daddy's good graces, while daddy himself is psychologically manipulating them to fight each other.
The third season is about the fallout between Logan and his older son Kendall Roy (Jeremy Strong), with the latter trying to go against his father after refusing to take the fall for a company-wide disaster. His quest starts off strong, then goes to a downward spiral thanks to himself and his family planning and outwitting him bit by bit. It's a mess no one wants to be in, and we're all the more blessed to watch it unfold thanks to the writing and how the best-laid plans get awry if you aren't even committed to them in the first place.
Arcane
The best origin story for the Legend of Runeterra/League of Legends universe, set in the fictional city of Piltover and Zaum. The tale focuses on the estranged relationship and its pratfalls between streetwise kids Vi and Powder, with the latter growing up to be antagonist Jinx. Meanwhile, the state of the world's tech advances with the introduction of magic championed by scientists Jayce and Viktor.
Even if the plot turned out dull, which thankfully didn't, the show's production value is definitely one of 2021's standout moments. It's amazing what a company can do with an infinite budget from its hit MOBA game spanning back to 2011. You haven't lived as an animation fan until you've seen all 9 episodes of Arcane in action.
Jojo's Bizarre Adventure: Stone Ocean Part 1
Stone Ocean is basically more JoJo's Bizarre Adventure, like it or not. I'm in the "like" category just because of the namesake's bizarre (battle) tendencies. However, it still retains the many tropes that people aren't fans of, especially if shonen manga adaptations aren't their bag.
Still, you aren't going to find an anime that features magic ghost powers named after famous rock bands and jazz groups (Foo Fighters, Goo Goo Dolls), crazy fights set in zero gravity (on an Earth prison mind you), and an all-girl hero team doing the Orange Is The New Black/Prison Break type thing in reverse. Our heroine Jolyne is likeable and charismatic, while her newfound prison pals like Ermes and Weather Report are a hoot.
Inside Job
2021 is clearly a boon for the animation industry, especially the Western side of things. Inside Job is also another standout title on Netflix that focuses on a company that aims to hide the world's conspiracies. Lizzy Caplan brings out her VO chops as the socially awkward but super-smart lead scientist Reagan Ridley, with Christian Slater playing her deadbeat dad Rand Ridley.
The show is mostly comedy and laugh-a-minute antics, poking fun at existing conspiracies like Flat Earthers, the lizard people trope, and even the moon landing cover-up, though it has some character-building moments particularly with Reagan's estranged relationship with her dad and newbie Brett Hand trying to fit in. The quality of the show and the hidden nuggets of easter eggs are not surprising, given that showrunner Shion Takeuchi worked on the classic Disney show Gravity Falls.
Invincible (Season 1)
If you're burnt out by Marvel and DC films and TV shows for following a particular template, you should check out Invincible. The first episode looks like it's going a typical origin story direction until the last 10 minutes happened. From there on out, Invincible ends up being very, very brutal yet optimistic in its superhero approach.
If you'd like to find out the possible violent scenarios that will happen in Seasons 2 and 3, you should check out this Invincible feature we did. Caution: it's spoilerific!
Squid Game
Director Hwang Don-hyuk's 9-episode miniseries is indeed the talk of the town in 2021, and with good reason: it's shocking but well-told, well-shot, and well-produced.
While Squid Game's last few episodes fall on the predictable side and an unnecessary cliffhanger, the rest of the show is made with love and care. If you ever felt like the whole "rich and poor" dichotomy being explored in the most brutal and unsubtle of ways using deadly versions of children's games, this Netflix series is worth the watch. Yes, even with all the hype and popularity probably turning most people off because it's the "in thing", don't let that discourage you from tuning in to this well-made gripping drama full of nice twists and turns.
Midnight Mass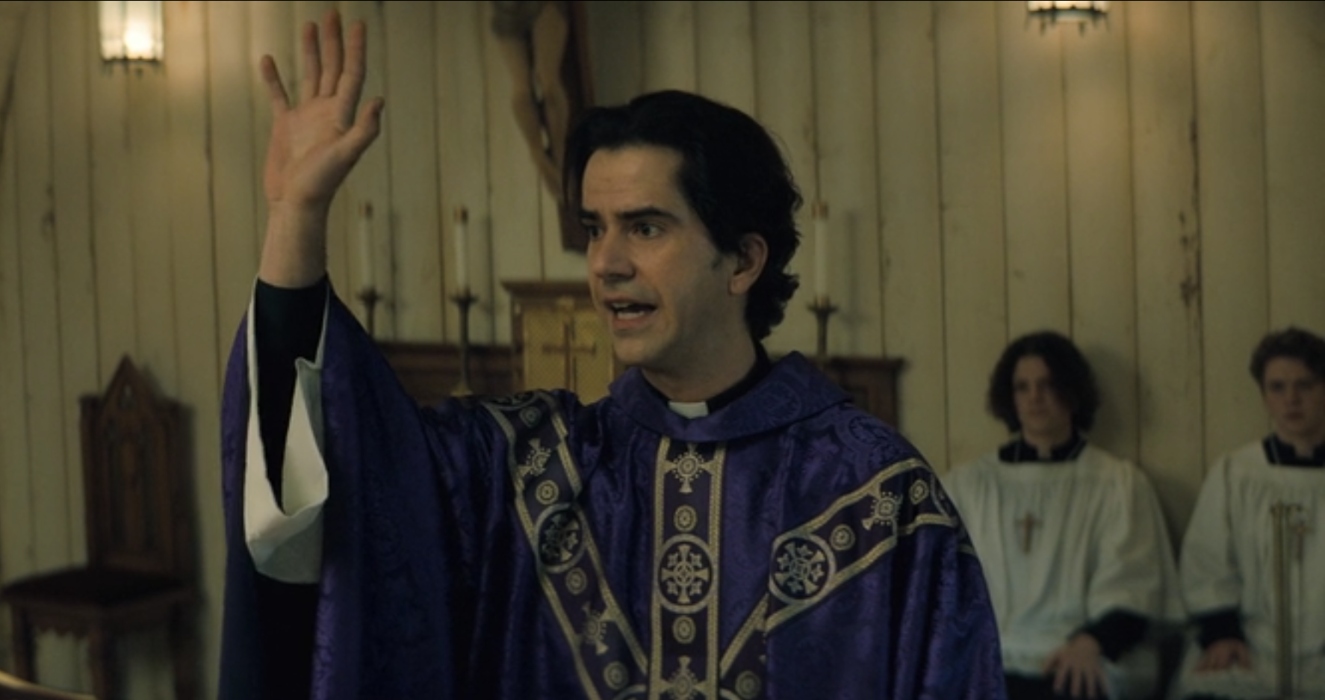 Mike Flanagan's limited series on the dangers of group thinking, religious fanaticism & blatant justification, and existential horror from the mundane, leading up to a climax that not many will expect, is indeed the Stephen King story experience of 2021. Midnight Mass has all of the tropes from a Stephen King drama series adapted from the pages, but (a) Midnight Mass is an original piece of work and (b) it actually sticks the landing. With a stellar cast -Samantha Sloyan as Bev Keane and Rahul Kohli as Sheriff Hassan being standouts-, a slow-building but well-paced narrative, and a stellar production, there's not much to complain about a show revolving around a small village and its parish.
The Mandalorian (Season 1 and Season 2)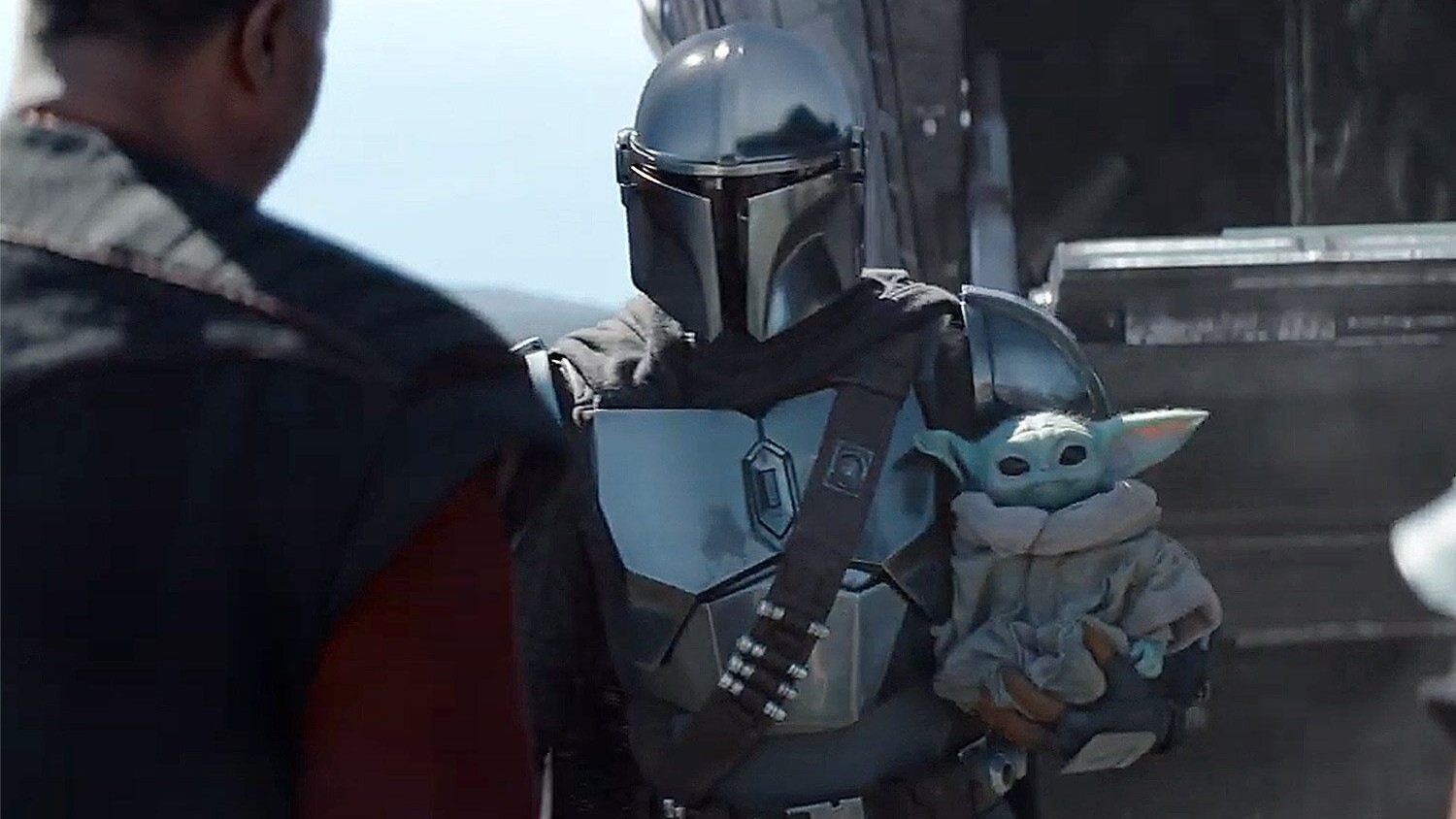 Made available in most of Southeast Asia recently thanks to the new Disney+/Hotstar initiative, this sci-fi TV show goes back to the Wild West feel of the earlier Star Wars films but is amplified to be more badass. Part Lone Wolf & Cub and part Star Wars Dark Horse tales, The Mandalorian stands out because of its multitude of examples of "show, don't tell" moments, telling a more powerful tale of a bounty hunter making it out alive in the crappier side of the Star Wars universe.
Star Wars: Vision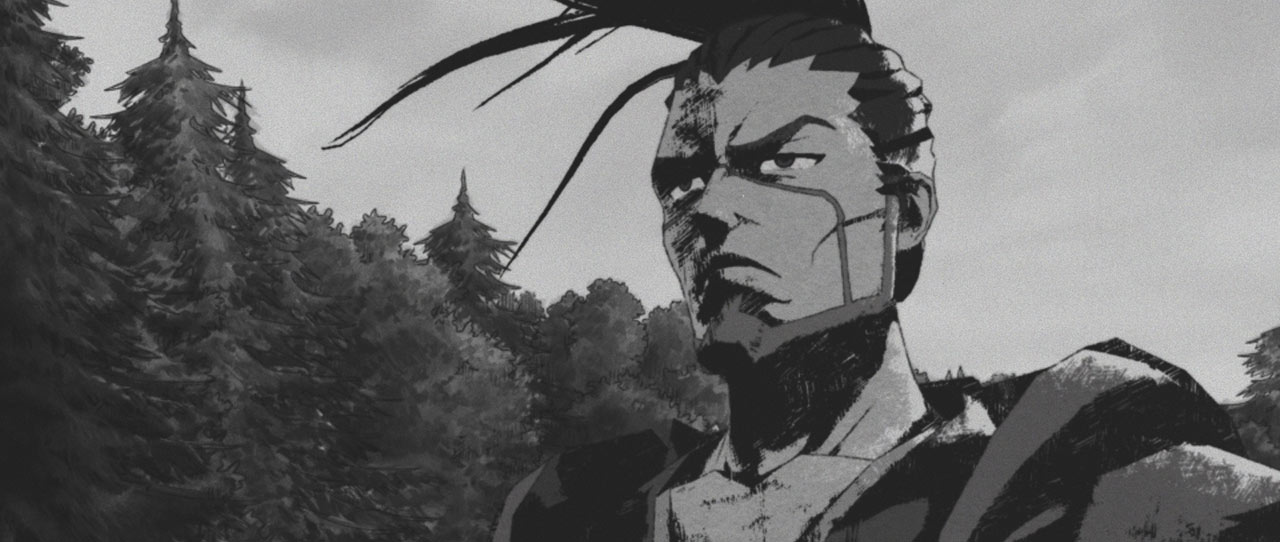 Star Wars short stories, but anime made by the best of the best. How can you not love such a concept?
While the show arguably peaked in the first episode "The Duel", the other entries aren't too bad, ranging from the Studio Trigger-animated "The Twins" to the Production I.G. "The Ninth Jedi".
The Marvel Cinematic Universe TV Stuff On Disney+/Hotstar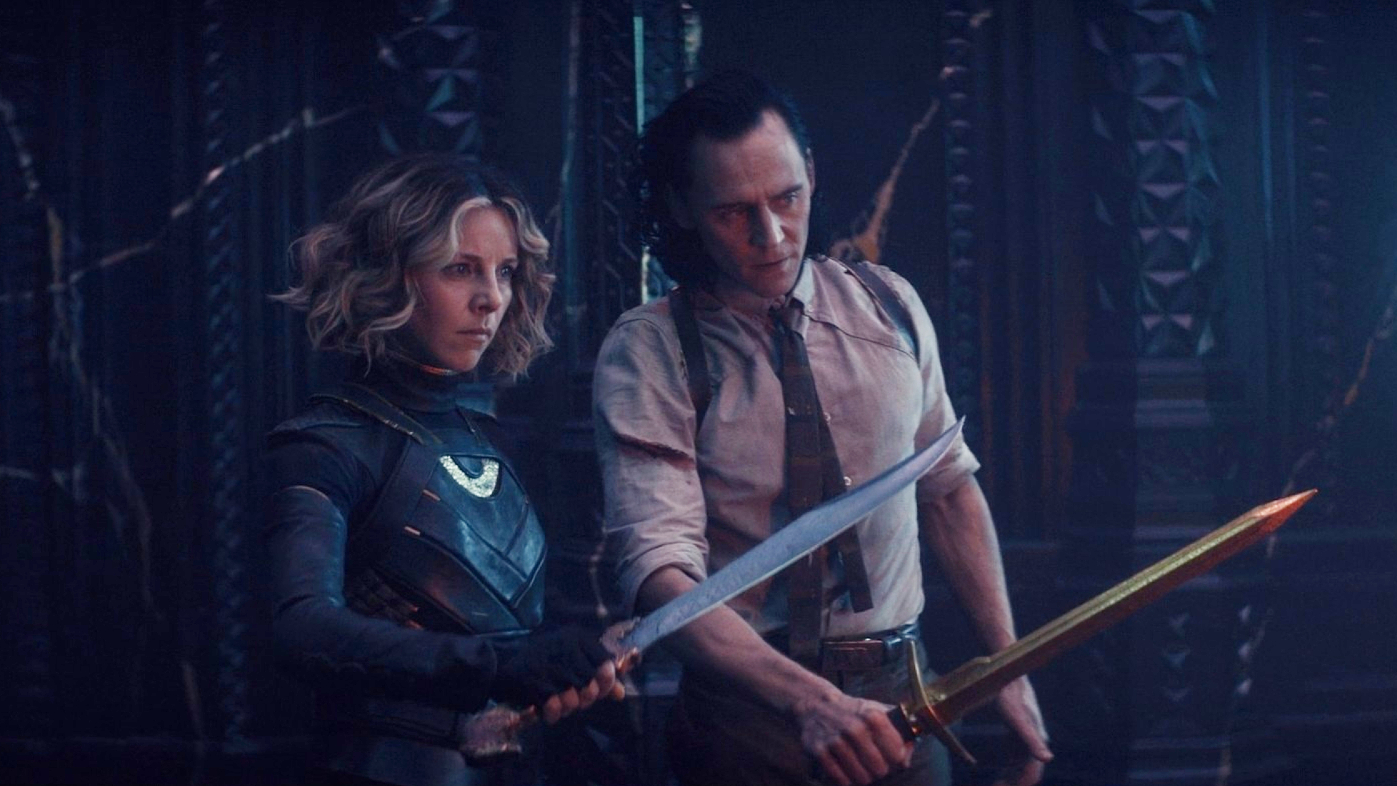 We're putting it all in one category because there's a lot to keep track of and they're linked to each other. WandaVision, The Falcon & Winter Soldier, Loki, What If?, and Hawkeye: these shows basically continue the MCU movie plotline and focus on the side characters and the repercussions following Avengers: Endgame.
Each of the shows deals with a plethora of tones and arcs: Loki has his redemption story going on, while The Falcon & Winter Soldier touches on both an uneasy alliance and classism/racism but with a few super-heroics and patriotism tossed in-between. Marvel's What If? covers the multiverse and some nice stories from alternate universes without breaking the budget, while Hawkeye focuses on our hero's not-so-rosy homicidal past and possibly passing the mantle on to a new and chipper ward.
Because of how integral all of it is, it's safe to lump all these shows together as essential viewing of 2021, especially if you're a big comics/comics-to-movie-to-TV fan.
Foundation Season 1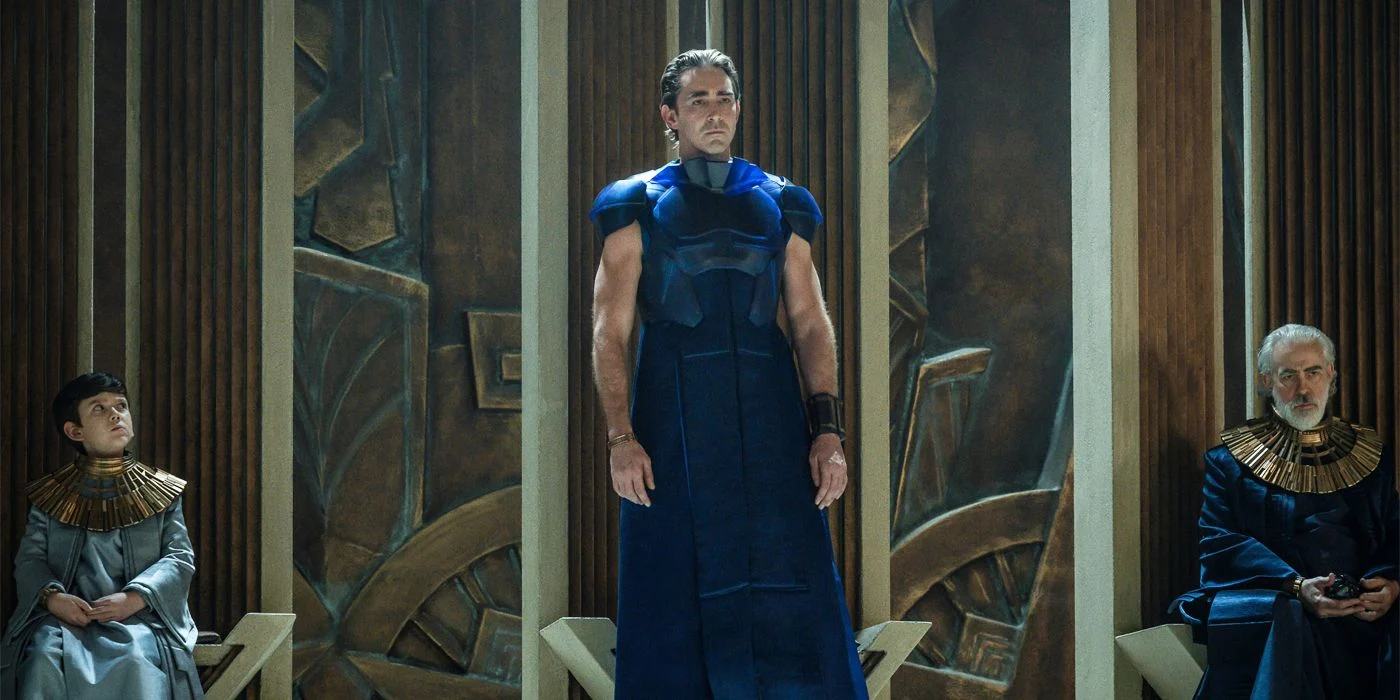 Science fiction fans were in for a treat in 2021. Sci-fi TV is making a comeback and Foundation on Apple TV+ is proof of that. It has some of the highest production value we've ever seen in a TV series, with film-level cinematography and visual effects. If that's not enough, this is cerebral science fiction at its best, with an epic scale that matches the heavy subject matter explored in the series.
Fans of shows and movies like Babylon 5, Battlestar Galactica and Dune should definitely check out this series. It's no exaggeration to say that Foundation is probably the Game Of Thrones of sci-fi that we've been waiting for.
Chucky Season 1
Chucky received the TV series treatment this year for the first time, and it's one of the biggest pleasant surprises of the year. Horror franchises don't necessarily translate well to TV, as most of them wind up like a cheap imitation of their original movies. Chucky is the exception, as this series is helmed by franchise creator Don Mancini, and the original actor of the doll himself, Brad Dourif, returned to reprise his role. In fact, this isn't simply a reboot or set in a different place in the same world; the Chucky TV series is a direct continuation of movie canon (it's a sequel to 2017's Cult Of Chucky). If you're a horror fan, don't miss out, as Season 2 is already on its way.
Mythic Quest Season 2
We don't get many quality sitcoms these days, so Mythic Quest on Apple TV+ has been a great series to fill that void. It's like The Office, but it takes place inside a video game developer. Mythic Quest is a lot more than just comedy though, as it wasn't afraid to be both funny and over-the-top while also being hard-hitting and packing an emotional gut-punch. In the words of F. Murray Abraham's C.W. Longbottom: Huzzah!
Young Justice Season 4
Young Justice Season 4 is still ongoing at the time of writing, but it's almost halfway through the season, so you'll have to forgive us. The fourth season is definitely a return to form for the series after the disappointing third season. Young Justice Phantoms feel a lot like the first season again, and that's a good thing because the first season is still regarded as the best. At its best, Young Justice offers complexity and emotional depth the likes of which that most live-action comic book TV shows can't compete with. It's definitely the best DC Comics TV show, be it live-action or animated.
Resident Alien Season 1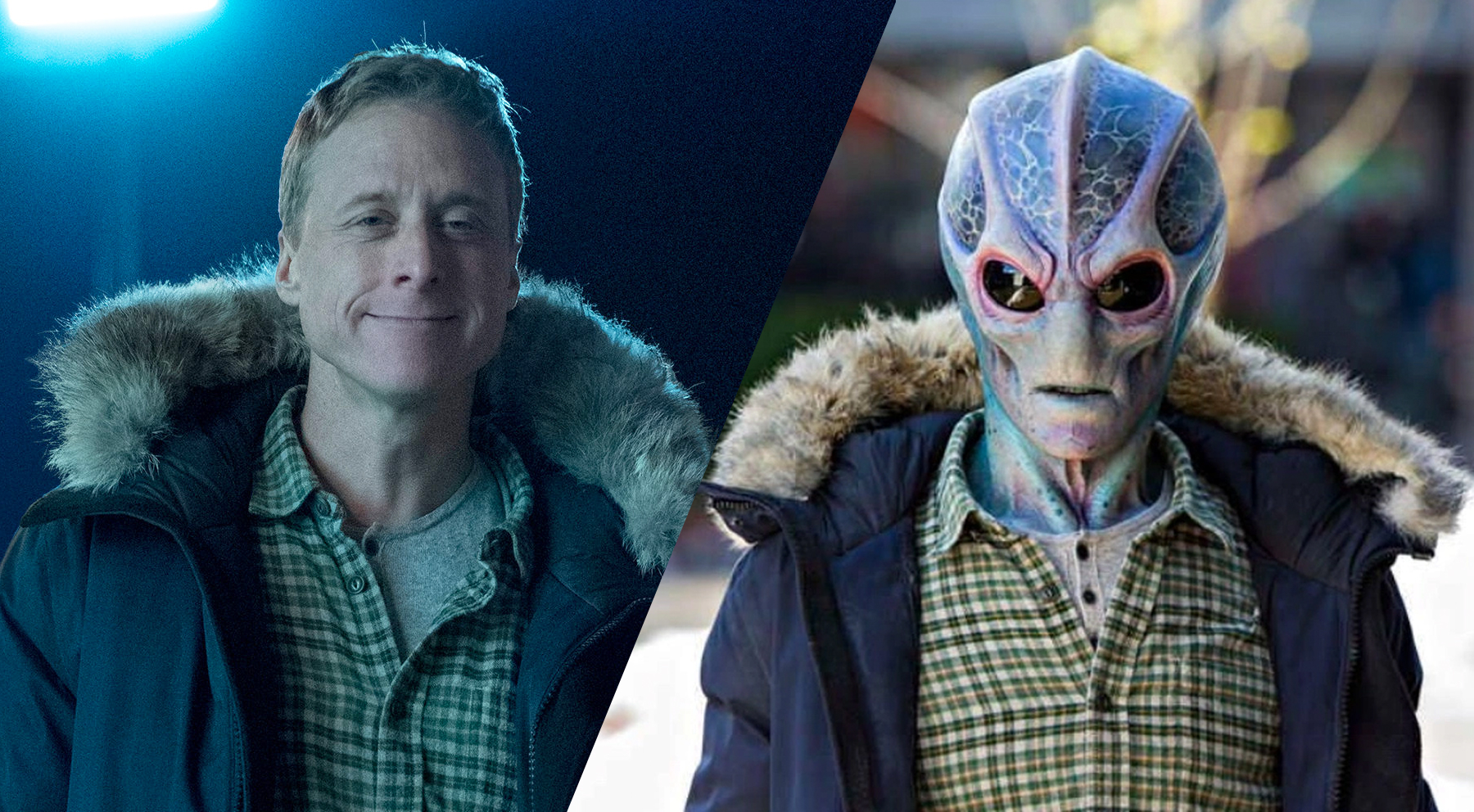 It's hard to describe Resident Alien. It's about an alien who crashes lands on earth and takes on the identity of a doctor in a local American town. It's a perfect showcase for Alan Tudyk to showcase his bizarre but unique brand of comedy, and that's always a fun time (he's so underrated). Season 2 is already confirmed, so we can look forward to more of this sci-fi mystery comedy series when it returns in 2022.