By Alleef Ashaari|December 6, 2021|
The Demon Slayer Season 2 Entertainment District Arc has officially begun, and the first episode is now available on Netflix, including Netflix Malaysia. The first episode of this newly-adapted arc is a special 46-minute premiere episode.
New episodes will debut every Monday at around 12am GMT+8.
The first seven episodes of Demon Slayer Season 2 featured its own adaptation of the Mugen Train arc, which ran from October to November 2021. Demon Slayer Kimetsu No Yaiba The Movie Mugen Train came out last year in Japan and in other regions in 2021 to great success.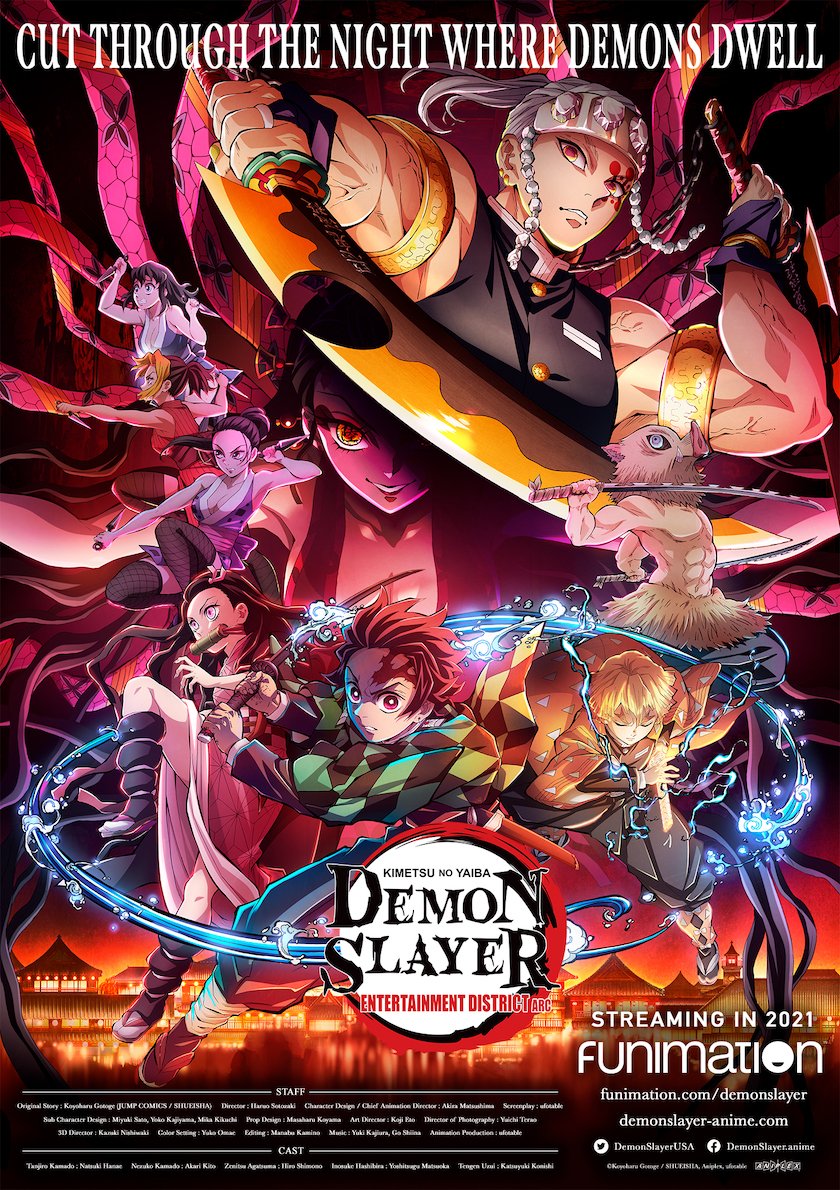 In the Demon Slayer Entertainment District arc, Aimer will sing the opening song "Zankyō Sanka" (Song of Reverberation) and the ending song "Asa ga Kuru" (Daybreak).
In the meantime, you can also check out my review of Demon Slayer Kimetsu No Yaiba The Hinokami Chronicles by heading over here.
Related