By Alleef Ashaari|January 24, 2022|
Gamers Hideout is a local gaming store chain in Malaysia. Earlier today, they sent out emails to subscribers or those who have registered their email when purchasing their products. The email revealed that they were going into Equity Crowdfunding. This is a way of raising funds, primarily through the internet whereby an investor receives shares in return for their investment in the company (which, in turn, promotes the business).
The email comes with a full statement and a link to a survey. The email reads:
First of all, we would like to thank you for your continuous support through the ups and downs. It has been a pleasure to serve you with our products and services for the past 16 years. We sincerely appreciate it and we could not have made it without your full support.

So here's some great news we would like to share with you…
In the coming months, we are planning our next stage of growth through Equity Crowdfunding. It is tremendously important that you are with us in this growth journey.

And we would like to invite you to get on board our growth journey..

If you are interested in joining our growth to explore new possibilities, please take a moment to complete the survey form below and let us know your interest!

Thank you for your interest in advance and we look forward to seeing you in our pitch soon! Or if you have any questions/feedback, feel free to reply to this email.
When the survey link is opened, it redirects to a Google Form, where it is revealed that the purpose of the survey is for Gamers Hideout to share some news and updates of their future as a company.
The questions cover personal details such as full name and contact information, as well as one question that even asks how much you'd be interested in giving to the fundraiser.
This seems to be a suspicious move by a company that has had dubious business practices in the past, including the PS5 pre-order debacle in 2020 and when they accused a customer of stealing several years ago.
On a Lowyat online forum, many are already voicing out their skepticism about the entire thing.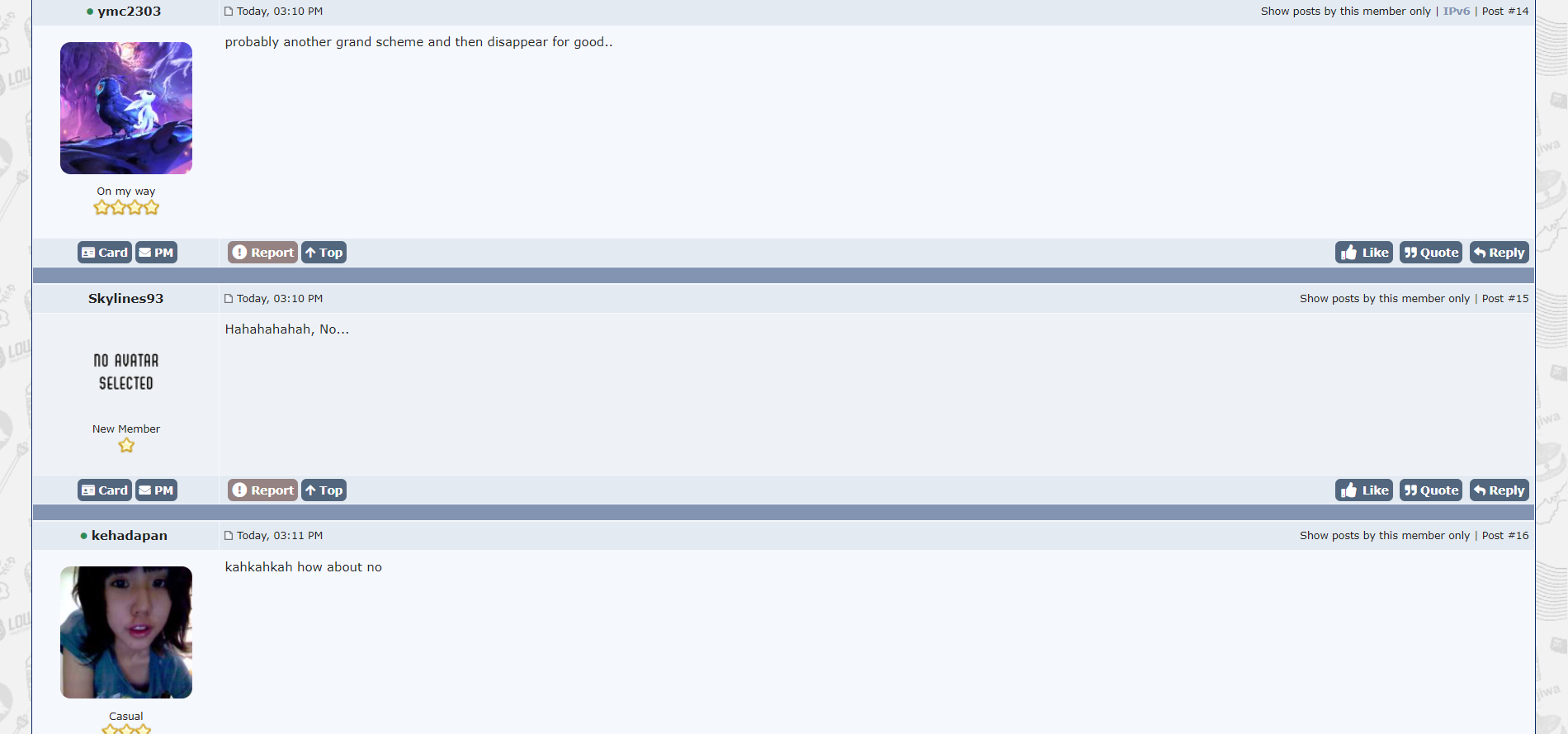 It remains to be seen what Gamers Hideout is actually trying to achieve by announcing this new Equity Crowdfunding move, but it's better to wait for more details and information to come to light before investing in something like this. It's currently unclear what benefits you would get for investing your hard-earned money into this company, so it's better to be safe than sorry.
Related