Street Fighter Fights All Elite Wrestling In This T-Shirt Collaboration Of The Ages
Talk about a collaboration on an epic scale! All Elite Wrestling (AEW) will be releasing three new Street Fighter collaboration t-shirts.
This is a collaboration between Capcom, AEW, and Nerds Clothing, the latter designing the t-shirts. There will be a three t-shirts with various designs, featuring AEW wrestlers like Britt Baker, Bryan Danielson, and Darby Allen facing off against Chun-Li, Sagat, and Dhalsim respectively.
Each t-shirt is available for US$37.99 on the AEW site and will be available for online purchase until 10 February at 2am GMT+8. You may need a VPN to access it depending on where you are at. Check out the designs below.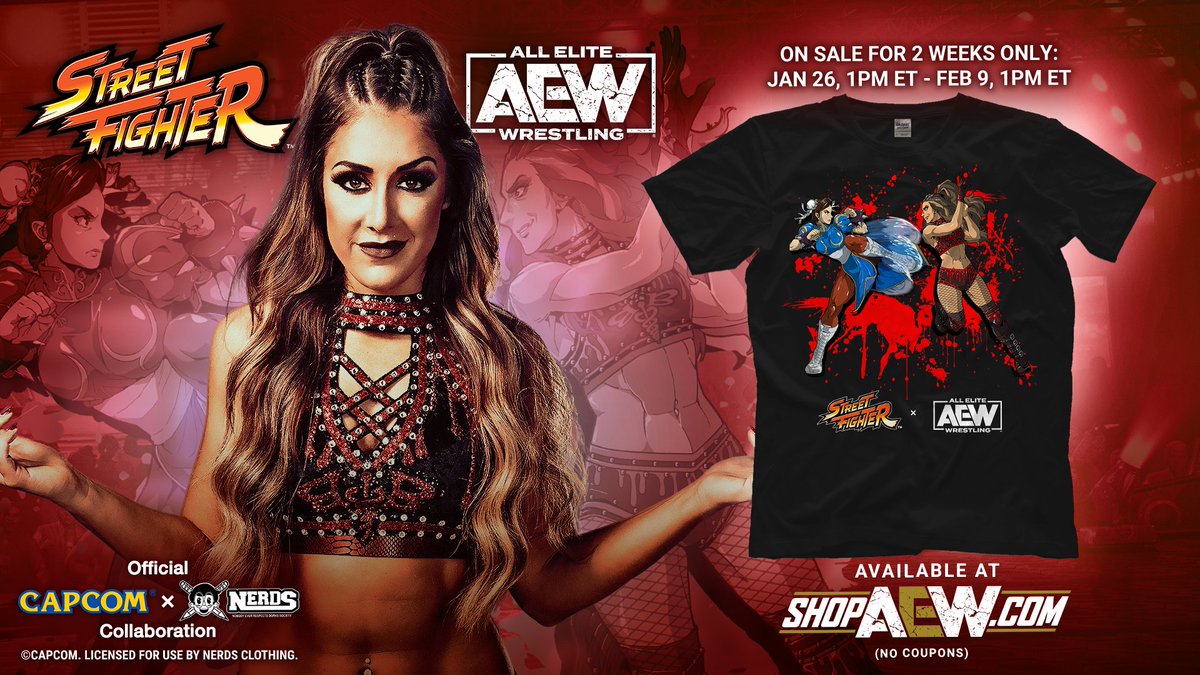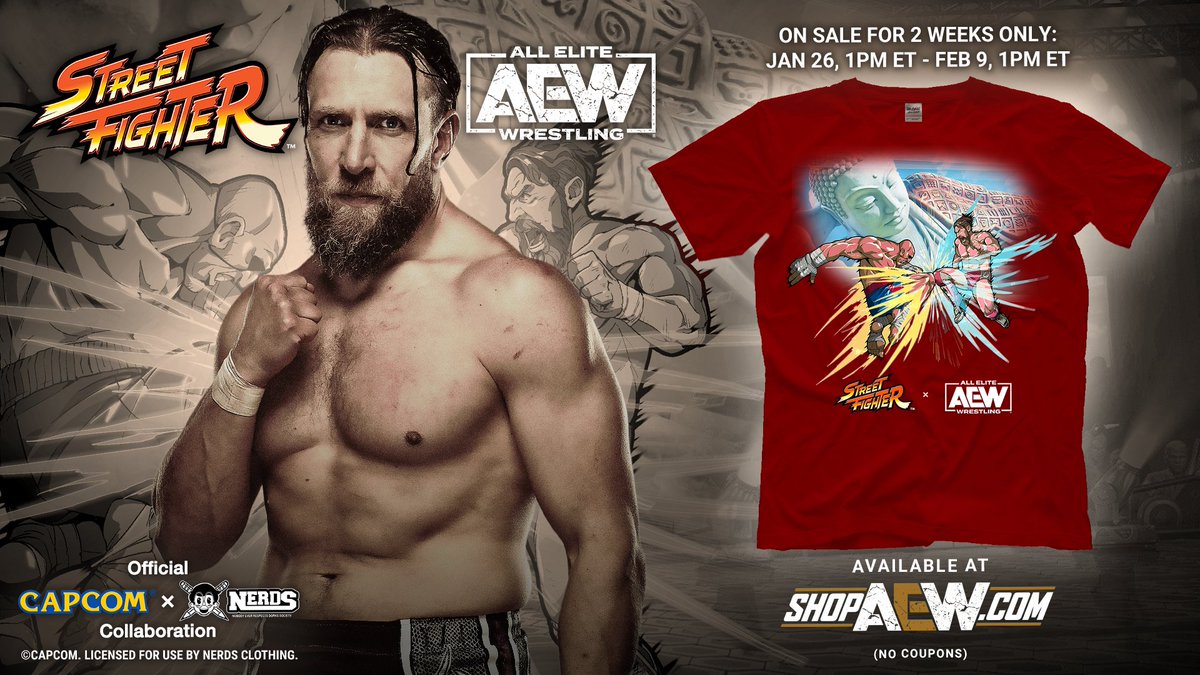 Capcom has previously worked with Nerds Clothing to release Mega Man and Street Fighter merchandise.
Related