The second episode of The Book Of Boba Fett Season 1 is now streaming on Disney+ Hotstar Malaysia. I'll be discussing heavy spoilers so if you haven't seen it or want to avoid spoilers, now's your chance to stop reading.
The Book Of Boba Fett finds legendary bounty hunter Boba Fett and mercenary Fennec Shand navigating the galaxy's underworld when they return to the sands of Tatooine to stake their claim on the territory once ruled by Jabba the Hutt and his crime syndicate.
It stars Temuera Morrison and Ming-Na Wen. Jon Favreau, Dave Filoni, Robert Rodriguez, Kathleen Kennedy and Colin Wilson are the executive producers. Karen Gilchrist and Carrie Beck serve as co-executive producers, with John Bartnicki producing and John Hampian as co-producer. There will be seven episodes in the first season.
You can check out my previous breakdowns of The Book Of Boba Fett Episode 1 here.
In addition, you can check out my previous breakdowns of Marvel's What If…? Episode 1, Episode 2, Episode 3, Episode 4, Episode 5, Episode 6, Episode 7, Episode 8 and Episode 9 here.
If you haven't, you can check out my previous breakdowns and easter egg articles for WandaVision Episode 1 and 2, Episode 3, Episode 4, Episode 5, Episode 6, Episode 7, Episode 8 and Episode 9.
For The Falcon And The Winter Soldier, you can check out my previous breakdowns for Episode 1, Episode 2 and Episode 3, Episode 4, Episode 5 and Episode 6.
For previous breakdowns of Loki episodes, check out Episode 1 here, Episode 2 here, Episode 3 here, Episode 4 here, Episode 5 here and Episode 6 here.
The Rancor Returns?
That was sneaky of the showrunners. Cue the groans of every Original Trilogy fan out there, as it was simply a trick when Fennec Shand threatened one of the assassins from the previous episode with the Rancor. It's revealed that he was sent by the Mayor of Mos Espa to kill Boba Fett.
In case you don't know why the Rancor would inspire such fear in the assassin, it's a giant monster that was used by Jabba The Hutt in Star Wars Episode VI Return Of The Jedi to kill anyone that angered or annoyed him, including Twi'lek dancers and Jedi Knights. However, Luke Skywalker slew the Rancor when he came to save Princess Leia and Han Solo from Jabba The Hutt.
Who Is The Black Wookie? It's Black Krrsantan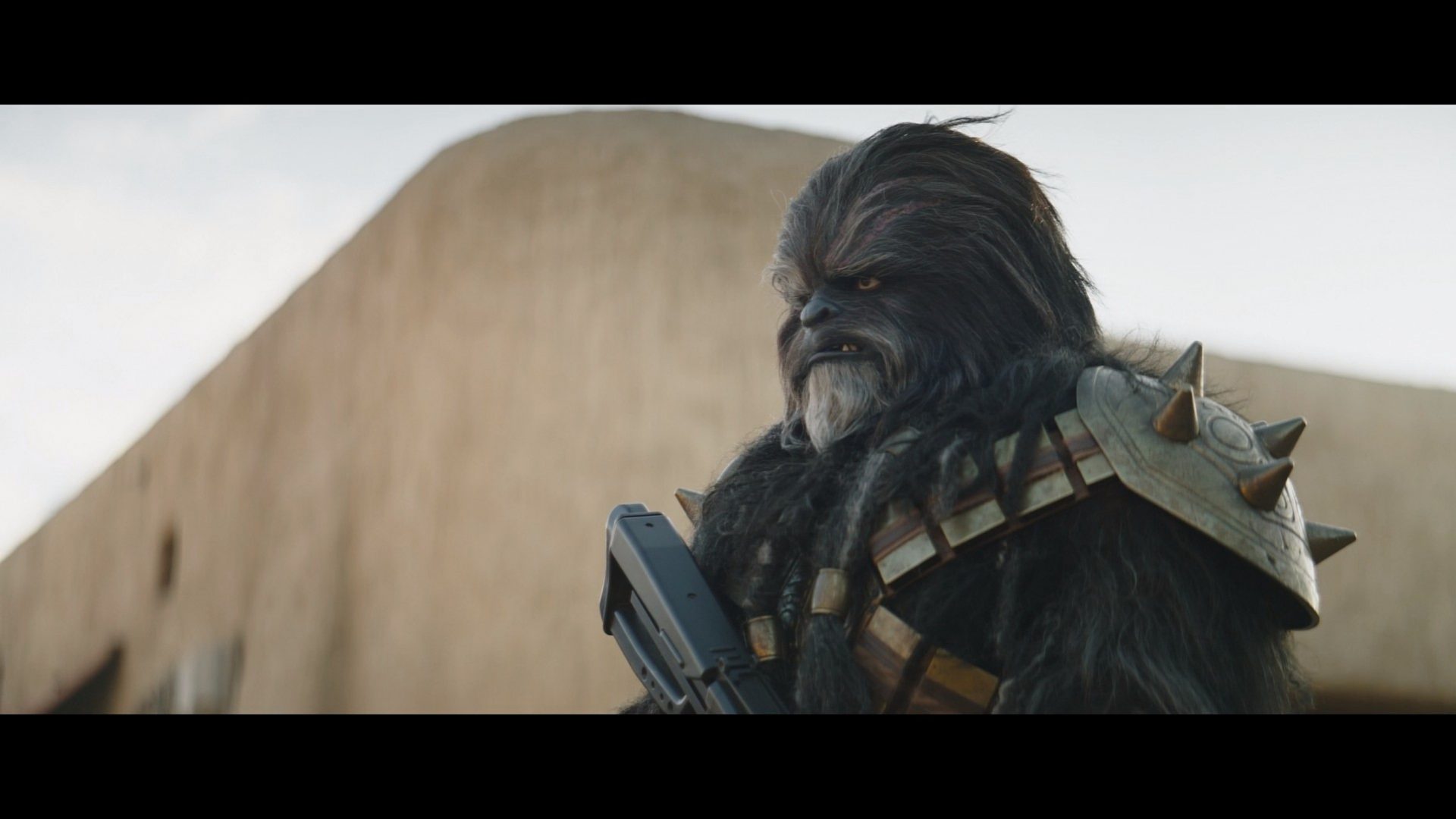 Oh my god, this is officially the first appearance of Black Krrsantan, who made his original debut in the canon Marvel Star Wars comics.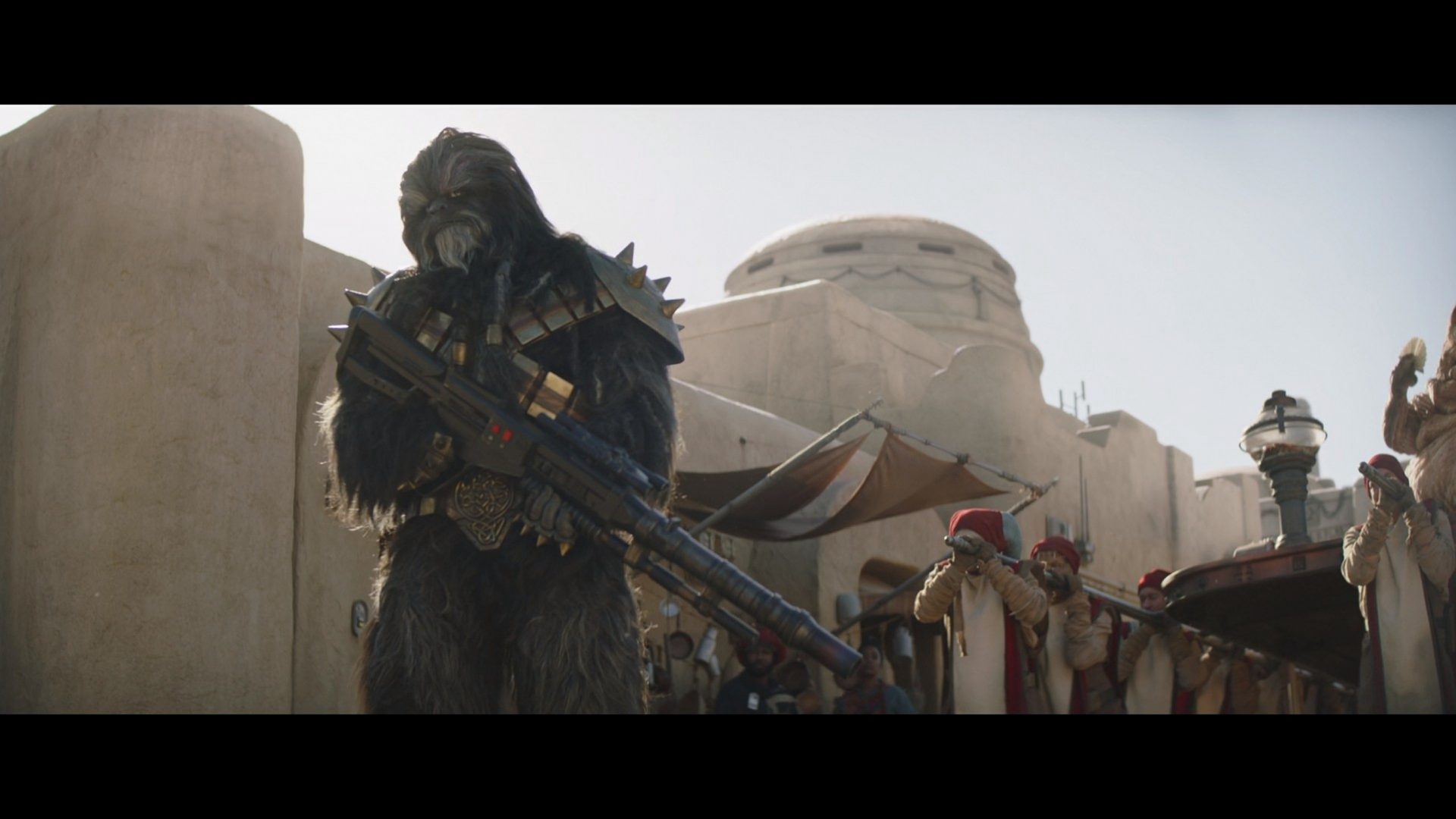 Black Krrsantan is a male Wookiee bounty hunter during the Galactic Civil War. Originally captured from his homeworld Kashyyyk and trained as a gladiator, Black Krrsantan later became a bounty hunter. He was regularly hired by the crime lord Jabba the Hutt and at one point, was even hired by Darth Vader to track down other characters like Doctor Aphra.
Perhaps more comic book characters will make their live-action debut soon. Doctor Aphra, maybe?
Jabba The Hutt's Cousins
Those who only watch the movies might be surprised but the Star Wars lore beyond the movies have always established the Hutts as many crime lords throughout the galaxy. Jabba The Hutt was the leader of the Hutt Clan, but there are actually many other members of the family out there with their own bases and organizations.
However, it's currently unknown who these two Hutts are, besides the fact that they're Jabba's cousins. It looks like they're claiming Jabba's throne and Boba will have to look out for them.
The Train Is Owned By The Pyke Syndicate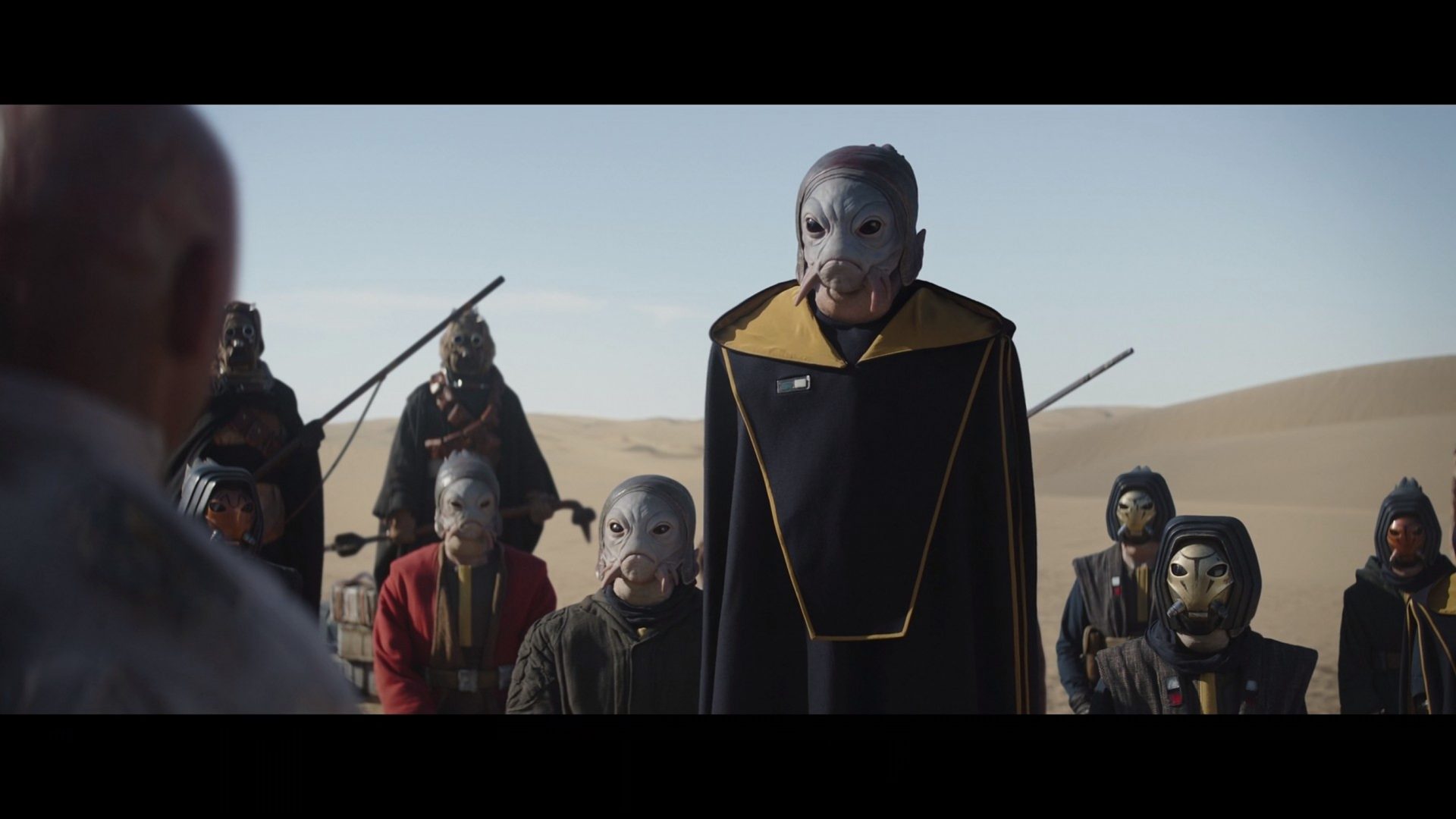 Boba Fett only refers to them as being from the "syndicate", but they're actually from the Pyke Syndicate, which is a major criminal organization in the Star Wars universe. They usually engage in the spice (read: Star Wars' version of drugs) trade. They were especially powerful during the Clone Wars.
Boba Fett Became Part Of A Tusken Tribe & Forged His Own Gaderffii Stick (Or Gaffi Stick)
Yes, that's not just a spiked polearm staff or spear. The Tusken's signature weapon is called the Gaderffii Stick (or Gaffi Stick). Now that he's part of the tribe, Boba Fett has earned his own.
Tusken Dance Is Similar To The Maori Haka
I previously mentioned in Episode 1's breakdown how The Book Of Boba Fett adapts Japanese culture by using the word 'Daimyo' to refer to Boba's new position as a crime lord. Now, the Tusken dance that Boba participates in at the end of Episode 2 looks very similar to the real-life Haka by the New Zealand indigenous Maori tribe.
Haka is usually performed by a group of Maori, and is accompanied by movements and even chanting. It is often performed to welcome guests, acknowledge great achievements and more. In the case of Boba Fett, he just got accepted as part of the Tusken tribe, which is probably why they're performing the dance, as well as celebrating the defeat of the Pyke Syndicate spice train threat.
While this is mere speculation, it's no surprise if it's true, considering that Boba Fett actor Temuera Morrison himself is a Maori.
After this, we have five episodes to go. Until next time, excelsior!