Borderlands 3's Maurice Black Market Vending Machine this week (14 January) is definitely worth hunting for, especially after the past few week's disappointing offerings.
How To Find This Week's Black Market Vending Machine
You'll have to head over to Meridian Metroplex in Promethea. Take a vehicle and drive out the runway, then head northeast past the coffee place. The location is marked at the bottom:
The Legendary guns available on this week's machine are:
Brainstormer Shotgun
Krovvy Ogre Assault Rifle
Free Radical Pistol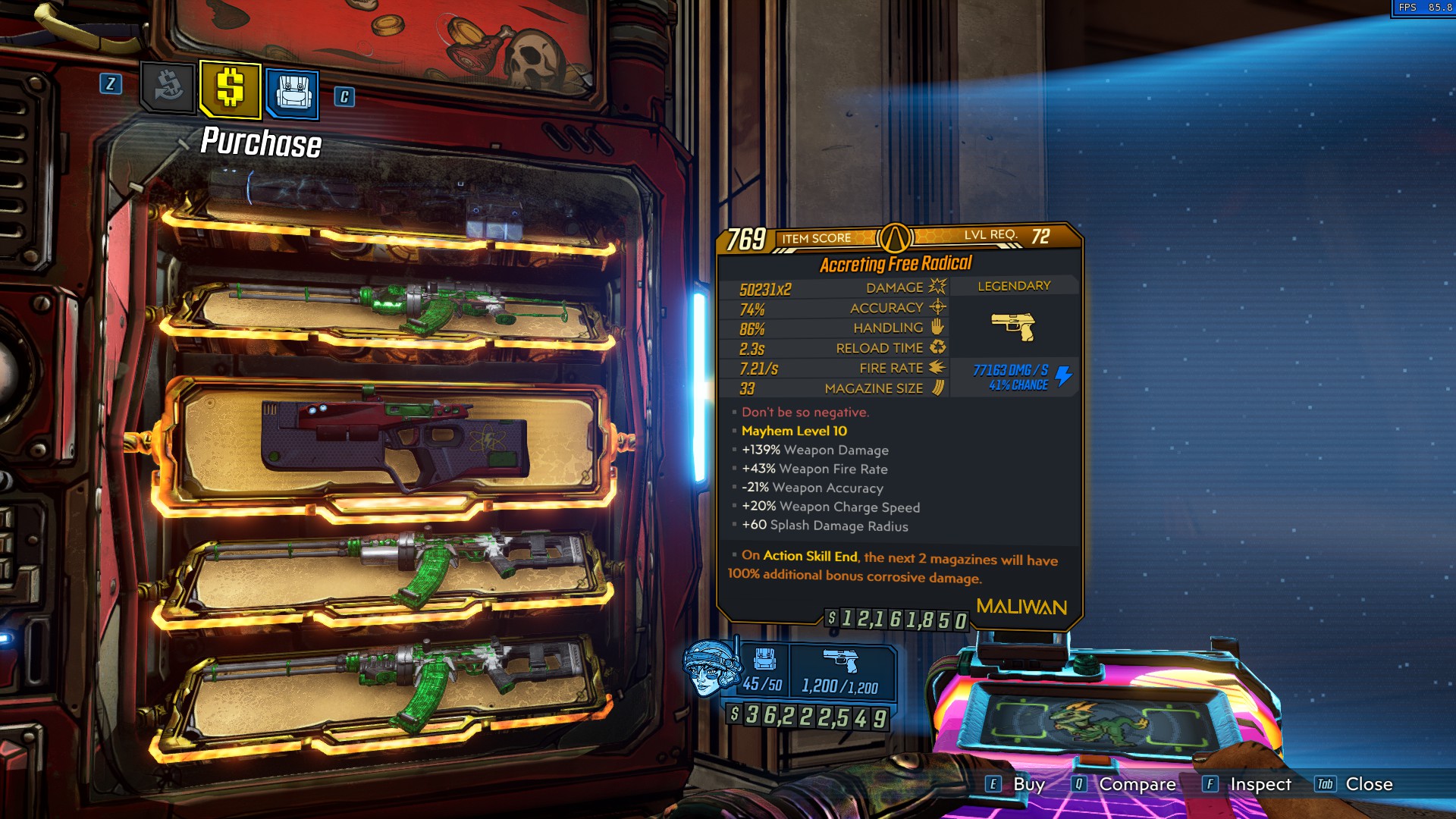 That's right: the best pistol in the game is available now for purchasing. This gun is perfect for all your Vault Hunters, so go get it if you haven't. The gun is Shock elemental always and spawns homing projectiles on impact if you fire a bullet. That means a ton of projectiles on your target's way, which is always a plus.
For more on Borderlands' next sequel, read up on Tiny Tina's Wonderlands here.
Related