Illfonic, the folks behind the Predator: Hunting Grounds asymmetrical online PvP game, will be working on a new Ghostbusters title.
And surprise, surprise: it's yet another 4v1 multiplayer game (via Game Informer), since that's what the studio is renowned for. The game is called Ghostbusters: Spirits Unleashed and it's a 4v1 multiplayer online game set to launch later in 2022 for PC and consoles. Up to four players control newbie ghostbusters to battle and catch a player-controlled ghost. Plot-wise, the game takes place after Ghostbusters: Afterlife; your boss is Winston Zeddmore (Ernie Hudson's voice) and Ray Stantz (Dan Ackroyd's voice) who will be at the Firehouse, which is basically the game's hub area before the ghostbusting commences.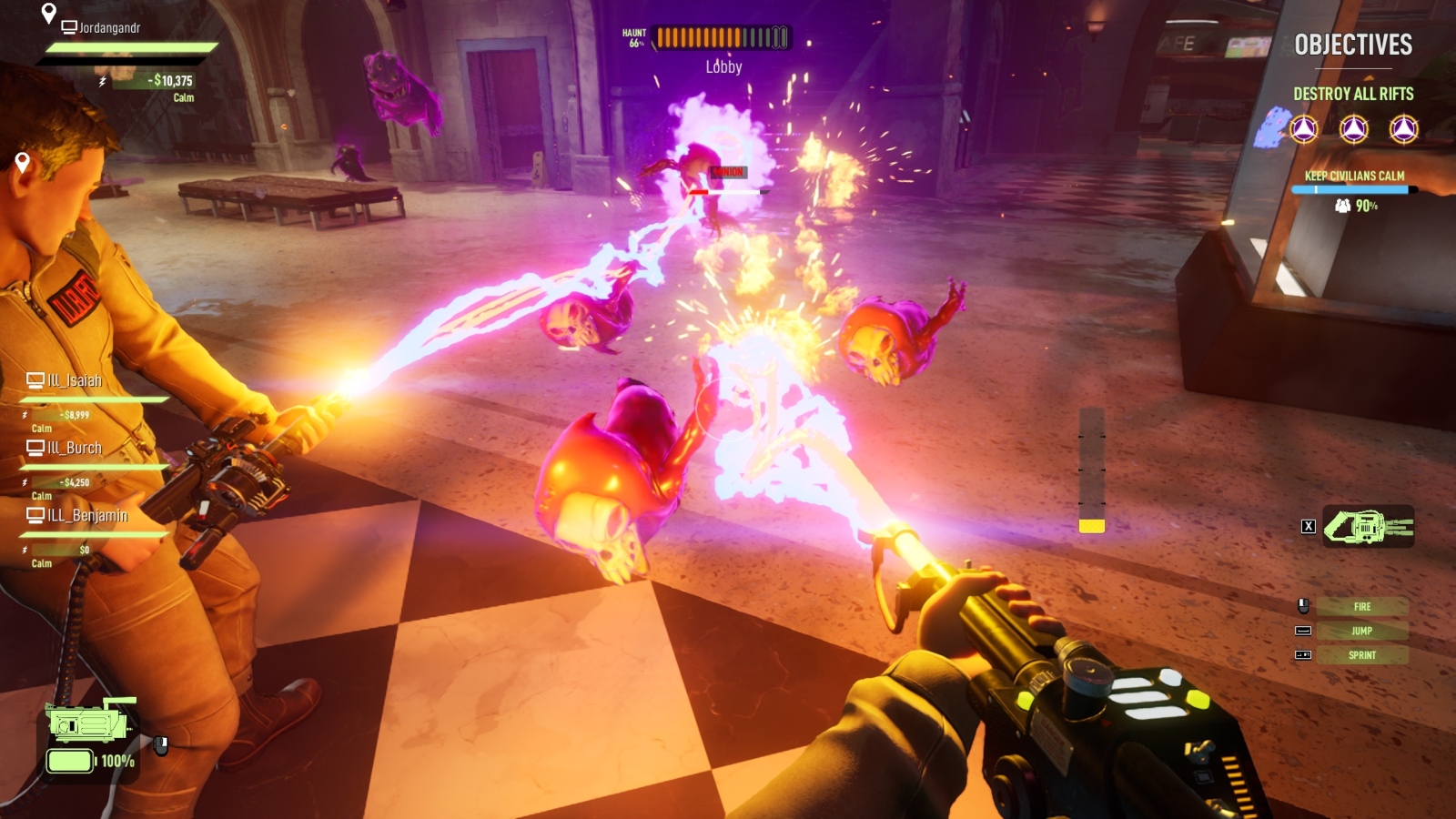 The game will take place in a variety of maps all across the US of A, with one of them being a museum. Ghostbuster players need to catch the ghost while calming frightened citizens. You have to find the targeted ghosts using your PKE meters and blast them with your particle thrower/proton blasters. You can also stun ghosts temporarily, but the best weapon you have is teamwork since you need to work together to do the tasks efficiently. If you deal too much property damage in an area, you'll get your experience points post-session deducted.
Meanwhile, the ghost player will need to scare all bystanders and max out the global haunt meter. They have access to different ghost archetypes with various abilities.
Ghostbusters: Spirits Unleashed will be crossplay-enabled and can be played solo offline with AI teammates and enemies. But really, the real fun is with people online anyway. This is all sounding like 2K Games and Turtle Rock's Evolve, but hopefully a bit more refined and less expensive given it's a multiplayer-only title. Ghostbusters: Spirits Unleashed will be out at the last quarter of 2022 for PC (Epic Games Store), Xbox Series, Xbox One, PS4, and PS5.