If you thought you were done with Sloclap's awesome beat-em-up Sifu, you're dead wrong.
The developer has announced a roadmap full of free updates planned for the kung fu game starting with Spring 2022, specifically on 3 May when the physical version releases. Here's the breakdown:
Spring 2022
Difficulty Options (Student, Disciple, Master)
Advanced Training
Outfit Selection including Young Man Suit
Summer 2022
Advanced Scoring
Gameplay Modifiers(No Pendant, One Health Point, No Guard, Stronger Enemies, Golden Staff, All Skills unlocked, Bullet Time)
New Outfits
Fall 2022
Replay Editor
New Modifiers
New Outfits
Winter 2022
New Game Mode: Arenas (boss gauntlet type stuff)
New Modifiers
New Outfits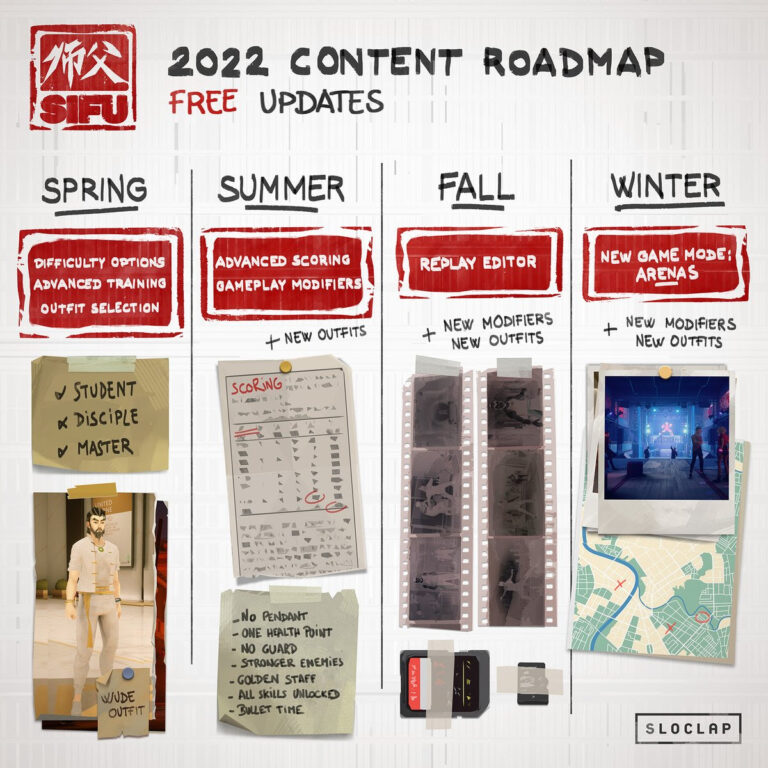 I for one am looking forward to the new gameplay modifiers, costumes, and new game modes. To celebrate, here's me splicing Sifu with God Hand music.
Related