Team Ladybug, the folks behind the lovely 2021 search action title Record of Lodoss War: Deedlit in Wonder Labyrinth, just surprise-launched a nifty 2D shmup called Drainus. It's a short but very action-packed shmup with a nifty counter and bullet reflecting mechanic. If you love 2D pixel art, explosions, and going left to right shooting things to death, you'll find lots to love here.
With that said, the game can be a challenge. Here are a few tips and a video walkthrough on how to be a space ace. Note: we'll be using Xbox One/Xbox Series controls and inputs.
Drainus Basic Tips & Tricks
Use your shots & reflects properly: pressing the B button will pull out your shield that absorbs plasma and laser attacks (purple shots and laser blasts). There's a max amount you can absorb and unleash; the more full the meter, the more powerful the countershots when you release the B button.
The longer you hold the B button, the lower your guard meter will drain: when it's empty, you cannot use your reflector and you need to wait a few seconds to recharge. So time your B button presses and hold properly; you can hold the button until the meter is near empty, release it, then press it again when it's at a certain level. This is crucial in the later stages when you fight bosses that fill the entire screen with laser energy and traps.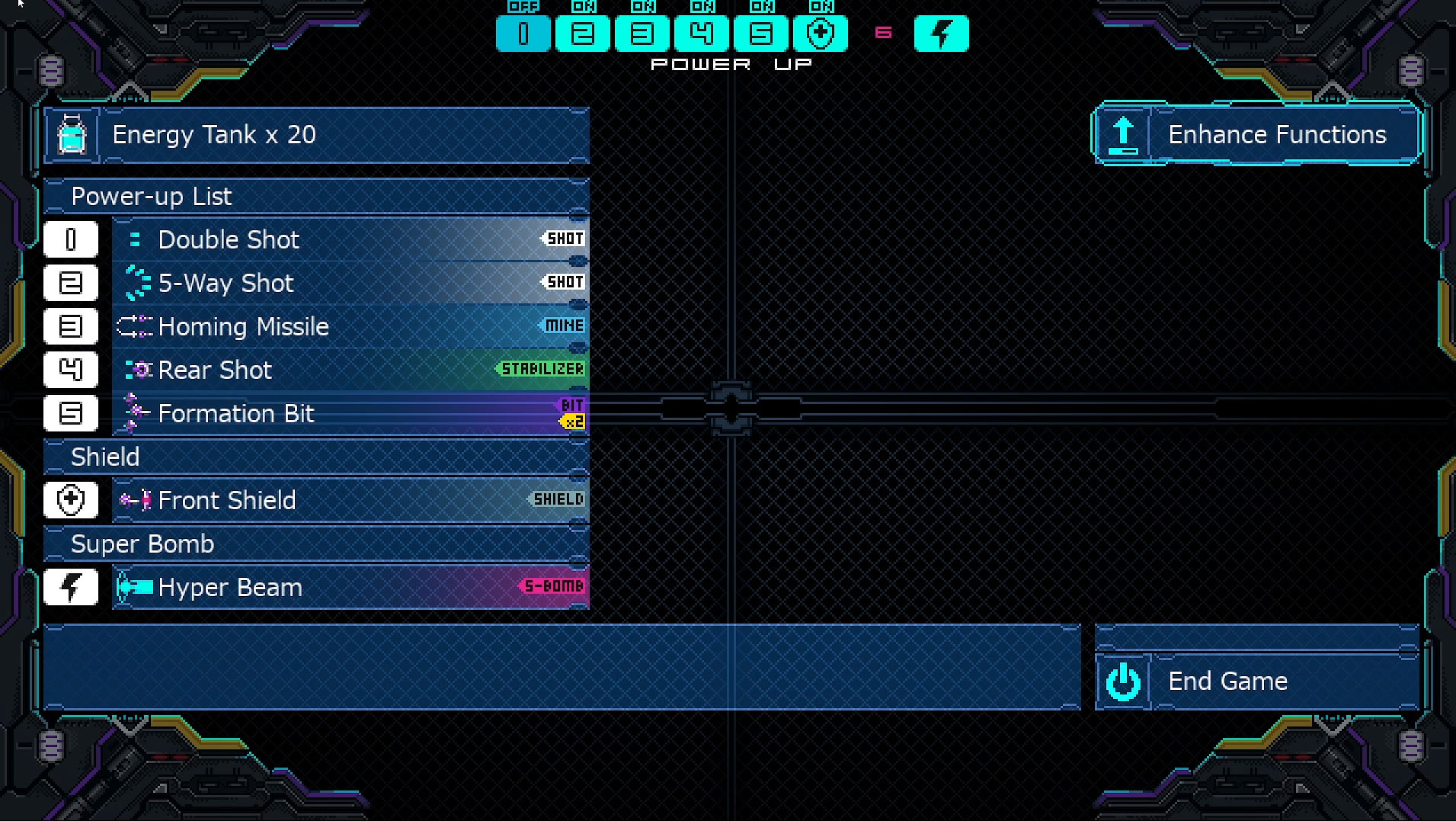 The best upgrades we've bought so far on the enhance functions options: 5-Way Shot, Formation Bit (Max it out to 4), Homing Missile, Jailbreak (lets you unlock the first socket to equip whatever you want), Power-up Socket, Guard Socket (for longer Guard meter), Rear Shot (for back attacks).
You can lower your speed, or crank it up with the LB and RB buttons: It's the only way to properly navigate the tight crawlspace in Stage 3 and beyond.
Video Walkthrough + Boss Fights