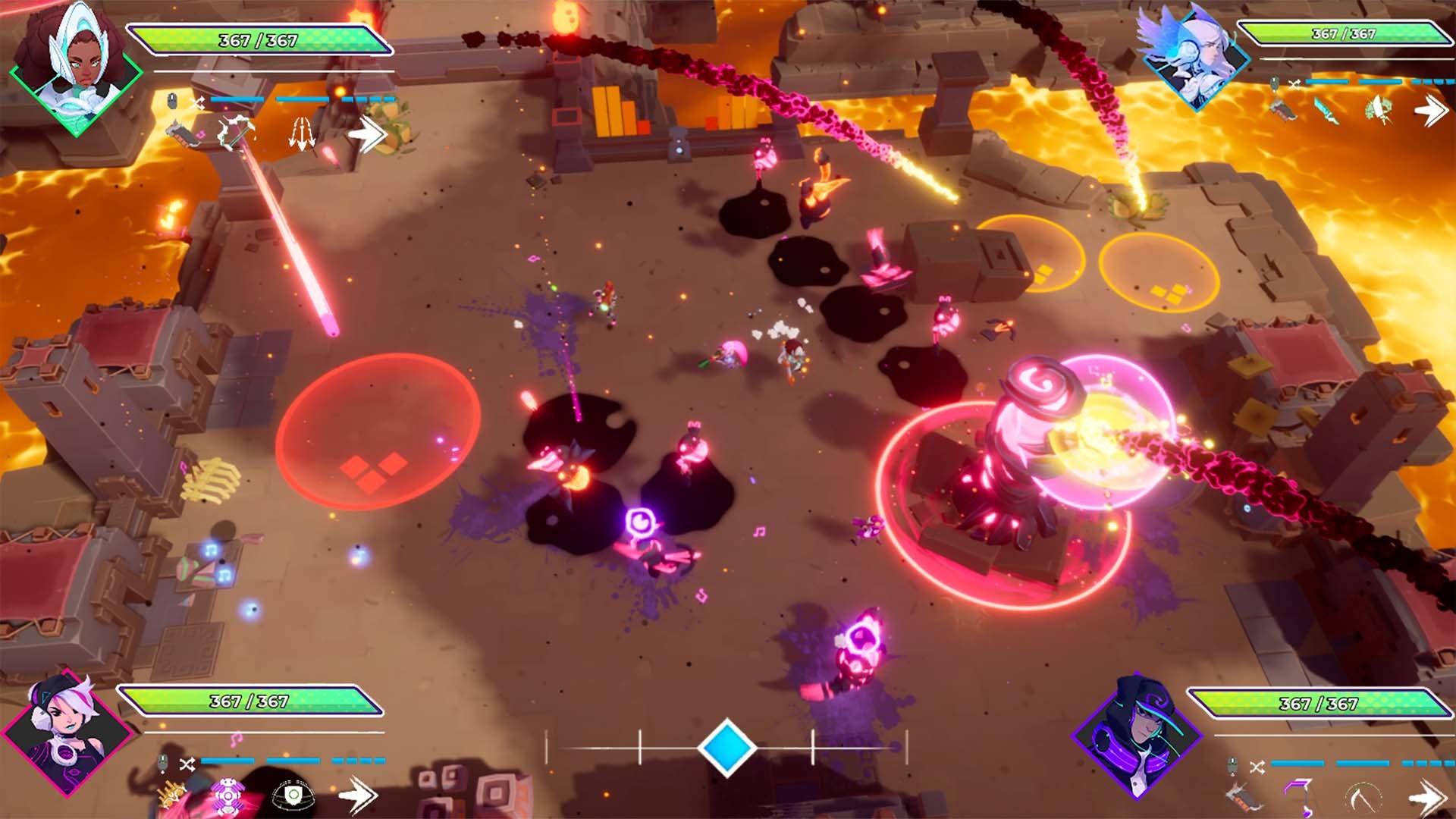 Nintendo just livestreamed its indie showcase for Nintendo Switch this month.
Elechead
Made by just one designer, this 2D pixel platformer puts you in the shoes of a robot who has to navigate a dark and dangerous facility to restore light to the world. Your robot is electric-powered, so anything it touches will be powered up and active. You can also detach your robot's head  to activate things out of your reach. Be careful though: you can only detach your head for 10 seconds before your body shuts down.
Soundfall
Looter shooter gameplay meets rhythm mechanics.
It's out later this week for Nintendo Switch as well as for PC (Epic Games Store).
Gunbrella
A gruff woodsman has a gun and an umbrella combo who explores a dark dank town filled with cultists and monsters. So far, it looks pretty nifty and action-packed; this is made by the same people behind the black-and-white game Gato Roboto, so imagine what a game with colour from them would look like.
The game will be out for Nintendo Switch and other consoles/platforms in 2023.
Mini Motorways
Help create and build roads to keep traffic flowing in cities based on real life in this new top-down simulation game. We're guessing Indonesia and Malaysia will be the last few levels of the game; have you seen the traffic in those places?
Mini Motorways will be out later today on Nintendo Switch.
Another Crab's Treasure
It's Dark Souls but brightly-lit and full of crabs and shellfish to murder. And a trash-digging mechanic to find pieces of armour you can wear on the fly while exploring the benthic dangers within.
This action RPG will be out for Nintendo Switch in 2023; it looks big and deep so far, and plans to be tough yet inviting for new players who are into a bit of a challenge.
Wildfrost
Time to bring out those ice puns for this upcoming roguelike collectible card game from Chucklefish, Deadpan Games, and Gaziter. Journey across a frozen tundra, collecting cards strong enough to banish the eternal winter while fighting off penguin ninjas and naked gnomes. You have the powers of fire, the sun, and helpful pets and acorn people to even the odds.
Wildfrost will be out in 2023 for Nintendo Switch and PC.
Check out the rest of the showcase below: