By Alleef Ashaari|May 25, 2022|
Sony Japan has officially unveiled the Kingdom Hearts 20th Anniversary walkman and earbuds (via Twitter).
The Walkman NW-A105 KH 20th Anniversary Limited Edition costs ¥36,000 (which roughly converts to RM1,246+) and comes with the iconic Kingdom Hearts song, "Hikari" by Utada Hikaru.
In addition, the 20th Anniversary branded Wireless Noise Cancellation Stereo Earbuds cost ¥34,000 (which roughly converts to RM1,176+). Both products come with a 3-year warranty.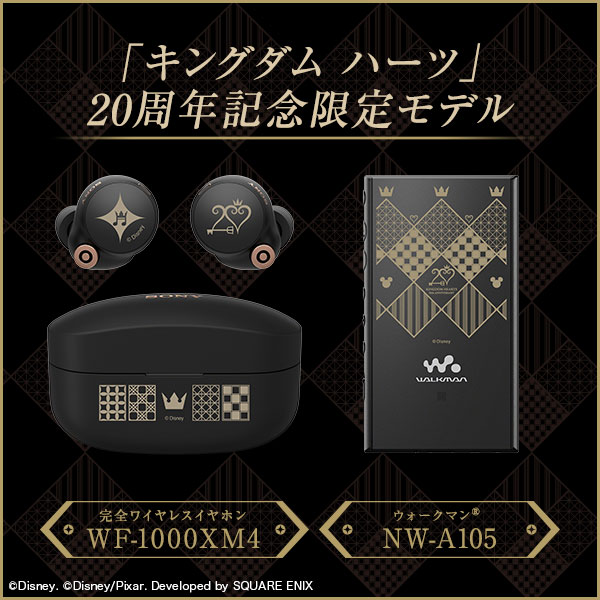 These products are now available to purchase via Sony Japan's website. However, it's unclear if these products will be made available outside of Japan at the time of writing.
Related