Bungie, Ubisoft, Bethesda, EA, And Other Media Companies Speak Out In Support Of Abortion Rights In The US Of A
A few hours ago, The Supreme Court of the United States voted to overturn Roe v Wade which is the constitutionally-protected access to abortion. That's basically 50 years of that access and right now gone. As a result, a number of US states have triggers that banned abortion immediately, with other states to presumably follow.
This made a number of video game industry and media companies speak up and showing their support for the current social issue. Let's break it down.
Bungie was the first to respond, with the company establishing a travel reimbursement fund for employees who are forced to seek out-of-state healthcare.
"Bungie is committed to ensuring that every one of our employees and their families have safe and affordable access to essential healthcare needs. As we continue to expand our digital-first workplace to more states, we will now be implementing a travel reimbursement program for any employee to use when they or a dependent cannot get access to the healthcare they need where they live. We remain undeterred in our commitment to stand up for reproductive choice and liberty."
Among Us developers Innersloth has made a public statement and a donation to the National Network of Abortion Funds.
Ubisoft responded to the court decision with a public statement on its official Twitter page.
Devolver Digital responded to the court decision with a public statement as well.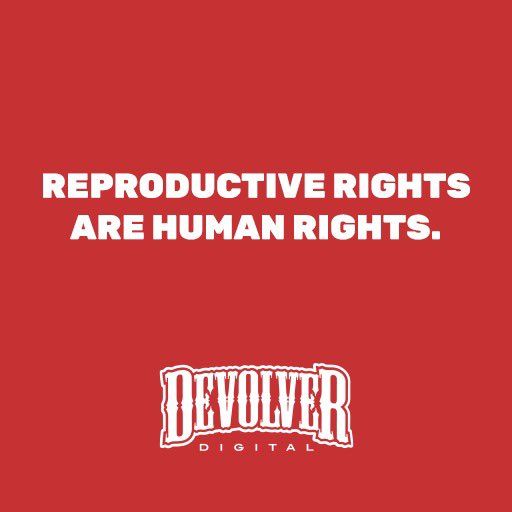 Bethesda responded to the court decision with a public statement too.
Electronic Arts also made a public statement on Twitter.
Microsoft and Xbox too.
While Sony PlayStation did not directly address the issue, its companies under it are making their voices heard.
On the media and movie streaming service side, Netflix plans to include access of up to US$10,000 in travel reimbursement for "cancer treatment, transplants, gender affirming care, or abortion" (via Hollywood reporter).
Paramount CEO Bob Bakish also confirms the studio's healthcare plan for similar reimbursements.
Disney stated that it remains "committed to providing comprehensive access to quality and affordable care" to Disney employees and family members, including travel benefits to allow them to seek abortion and other reproductive healthcare needs.
Lip Service?
One can argue that the companies that are saying things in support instead of doing any action like donating or providing health care benefit upgrades for its employees are just in it to remain relevant, and are probably using this as a PR move to shift focus away from their other misdeeds and blunders. Still, it's better than staying silent, though we give companies the benefit of the doubt and at least a few days since this Roe v Wade overturning happened 8 hours ago at this point in writing.
As to why a Southeast Asian site is covering a topic that's for the United States? The US of A is still a giant powerhouse that influences the entire world; half of the games you buy are either published by the US or made there. A decision that affects human rights in an influential country is probably going to influence other world leaders and companies. We at Kakuchopurei do care about human rights and freedom of choice, so it's reassuring to know that the companies and publishers making the games we love are on the same boat.
Top image credit: BBC