We're getting a new Ys game, and unlike the recent Ys IX, it's going to be a prequel.
New information about Ys X has surfaced according to Japanese insider ryokutya2089 (via Gematsu). Based on the key art below, Adol is younger and around the age when he appeared in Ys I & II.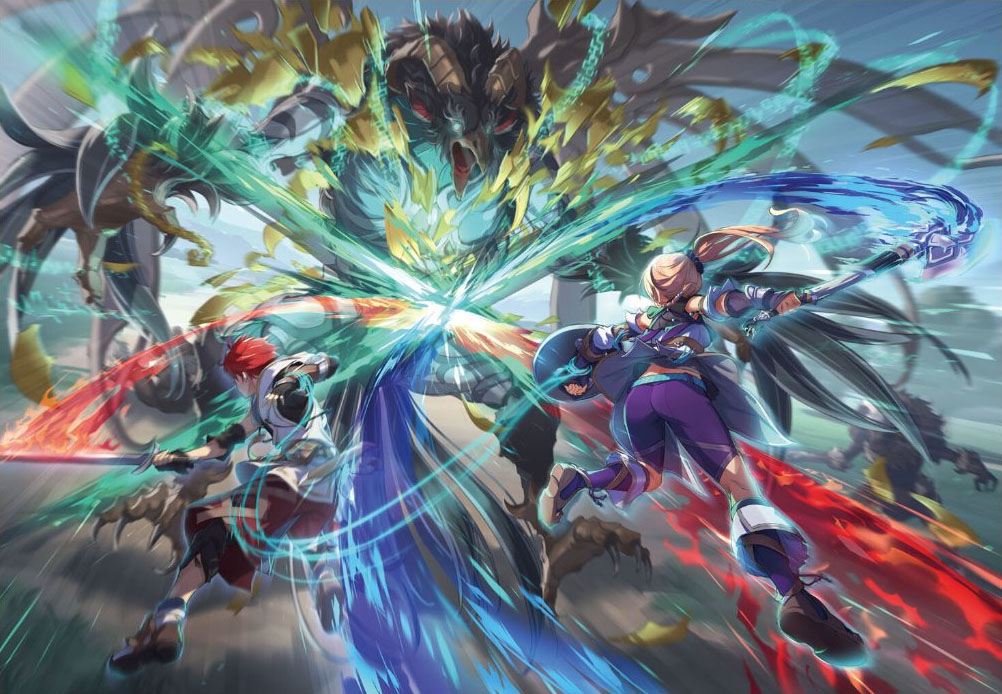 He is also together with the game's main heroine who uses a one-handed ax. Both their arms are connectrred by an aura-shaped cord, implying a tag-team mechanic of sorts. The game's combat will be like Ys VI where it's 1-versus-1, and may have Dark Souls-like elements. Perhaps the game will have bonfires and respawning enemies, as well as a soul-collecting mechanic?
Here are also a few points from a Famitsu interview with Falcom president Toshihiro Kondo about all things Ys-related:
Falcom wants to make older Ys titles playable on current hardware.
The Famitsu feature mentions an emphasis on providing new gameplay, as well as new scenarios, actions, and systems.
The title will take place in Eresia, though the writer of the Famitsu article paints this as speculation.
Toshihiro Kondo's favorite Ys track is "To Make the End of Battle".
Kondo emphasizes that Ys X is not a full-on Souls-like, as there is simply inspiration taken from the genre.
Kondo recommends any Ys game for newcomers. Later games like Ys VIII and IX shouldn't be intimidating because they're standalone titles.
Similar to Nayuta's Switch release, Kondo wants to make older Ys games playable on modern hardware.
Ys X's story will not be centered around the Romun Empire.
The Party Member system where you change characters and weapon attributes (Slash, Pierce & Strike) at will has received major changes, though it hasn't yet been elaborated how.
Kondo heavily implies a multiplatform release.
Aside from Adol, Kondo's favorite Ys character is Feena.