Nintendo and PlatinumGames just announced the release date of the year's most-anticipated sequel for action games.
That's right: Bayonetta 3 will be out on 28 October for Nintendo Switch according to the game's new trailer. It features a ton of action, some returning characters like Rodan, Enzo, and Luka, as well as Bayonetta's new powers where she transform into a super witch with claws to tear stuff up. There's a huge emphasis on controlling Bayonetta's Wicked Weaves and creatures this time around; something that was showcased a bit in Bayonetta 2 with the "Punch-Out!" bit between her and the Masked Lumen Sage duels; for instance, Bayonetta rides a spider in one platforming segment while she summons a kaiju-sized demon in another.
We also now know the name of the swordsperson in the first Bayonetta 3 trailer: she's Viola and she has a quest of her own to deal with the game's new enemies the Homunculi. She fights with a revolver and katana, and may remind some of a certain Sparda warrior from a Capcom hyper action series. The game's director is Yusuke Miyata with Yuji Nakao being producer. PlatinumGames' Hideki Kamiya is the game's executive director.
The game will also have a limited edition called the Trinity Masquerade Edition. The bundle will feature the game, a 200-page artbook, and three special game sleeves which combine to form one panoramic artwork.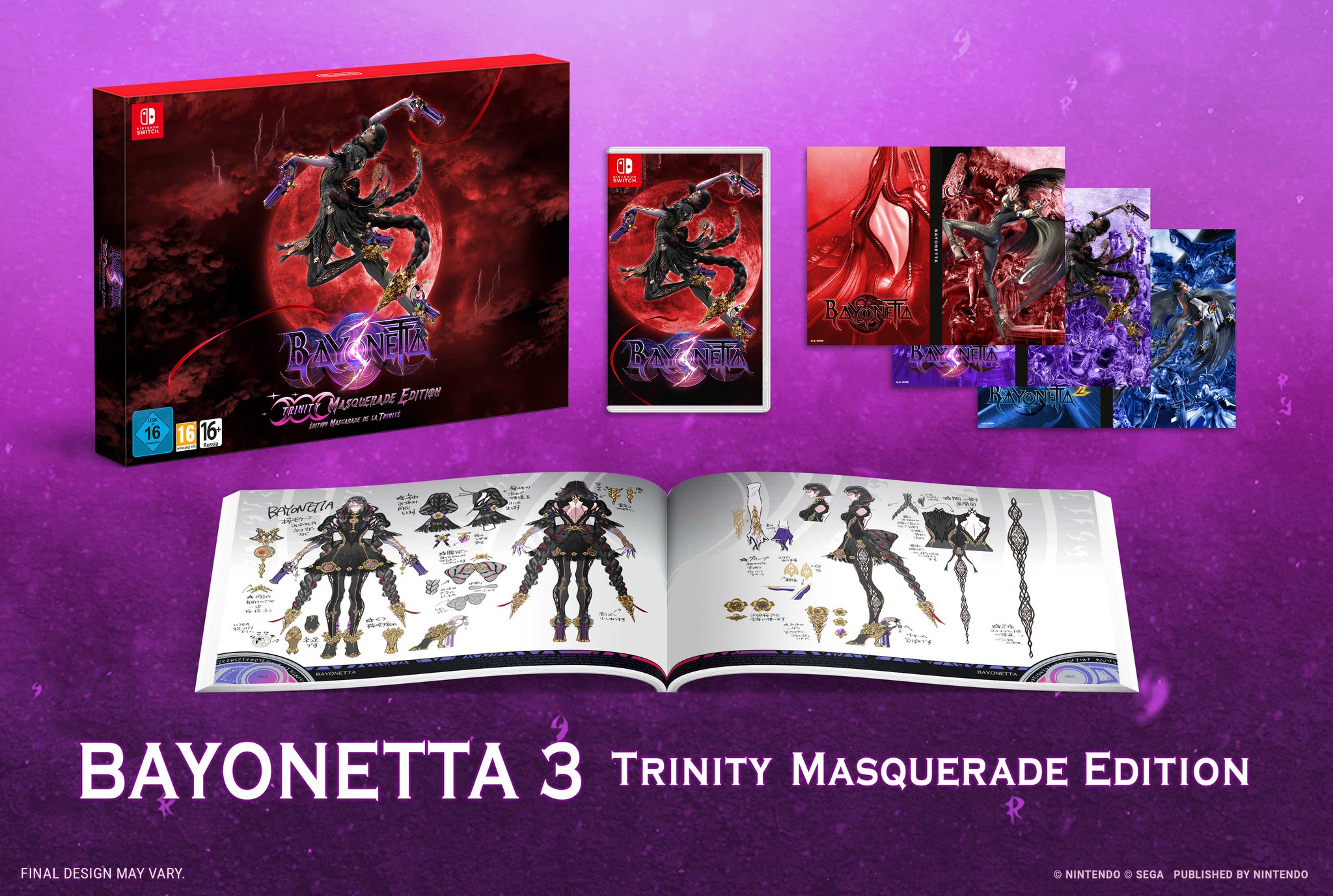 That's not all: Bayonetta 3 will also feature a Naive Angel Mode that censors some of the saucy bits of Bayonetta's Wicked Weave transformations so that you won't be embarrassed playing the game while in public or in the living room with your loved ones.
Check out the action-packed trailer below. In any case, we at Kakuchopurei are very hyped for this third Bayonetta game; we hope it exceeds all expectations. And on a related note, a physical Nintendo Switch version of Bayonetta will be out later this year.