How did you spend your last weekend? We at Kakuchopurei spent ours surrounded by thousands of pop culture fans and cosplayers at the Union Mall in Bangkok.
After over two years of being bound to Malaysia due to the global pandemic, Team KKP is finally back to covering regional events. Suffice to say, expect more of similar vein in the upcoming months!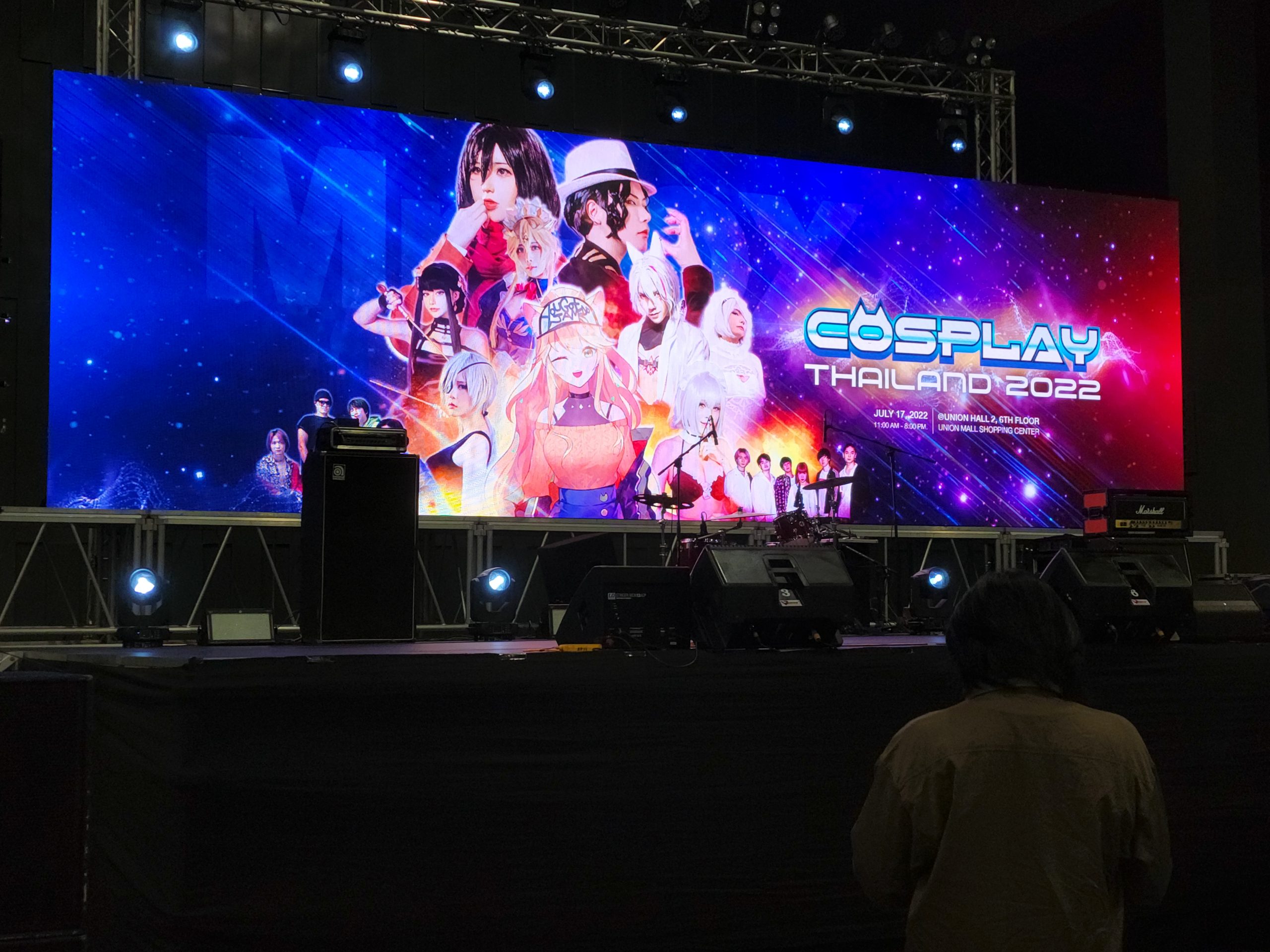 Well accustomed to the local pop culture and cosplay scene, it was indeed an eye-opening experience for us to witness how similar yet different the scene is across the border. As our Head of Events, Fazri pointed out, cosplay events are good indicators of what's hot and what has gone out of style in the pop culture realm.
Rewinding back the clock, one cannot walk more than a few steps in a convention hall before encountering ANOTHER Akatsuki member or Konoha Jonin. These days, guess which character tops the most-cosplayed list?
Go ahead. Take a wild guess.
.
.
.
.
.
.
.
.
By a country mile, Spy X Family's Anya. Anya cosplayers come in either their homemade costume or via the low-effort Taobao getup. They. Were. Everywhere.
No doubt that cosplay scene in Thailand is a mature one. Unlike, say in Malaysia where the fan-made items were mostly dominated by self-published art and manga, the doujin section were mostly by cosplayers who were selling personalized items and collectibles such as photo prints and autographed artworks.
And just like in any hobby, there are those who go several levels up, standing out from the rest. These cosplayers have amassed a considerable following enabling them to experiment with new forms of items and products to connect with their adoring fans.
Interestingly, non-fungible tokens have found its way into the scene, with several of Thailands most iconic cosplayers such as Thames, Kozei and Anong banding together with Singapore-based company, FrostyWhale. With the aim of expanding and diversifying their content, FrostyWhale helps these top-tier cosplayers connect with the fans with 'Digital Originals'. Fans who purchase these items can then curate them in the platform prepared by FrostyWhale.
(Pic Credit: FrostyWhale)
We aren't here to judge whether NFTs as a whole are a good thing or not. At the end of the day, it boils down to those participating in the transaction. Willing seller and willing buyer, right? But what we support is FrostyWhale's endeavor and approach of attempting something considered new and untested.
This also allows participating cosplayers to explore new opportunities never thought possible in the past and in the grand scheme of things, for content creators, is a positive development. As for whether the cosplay scene will accept NFTs or not, only time will tell.