Crunchyroll has announced that they are reducing the prices for Premium membership subscriptions worldwide, thereby introducing cheaper and more affordable regional prices. This includes more than 100 countries, including Malaysia.
For those in Malaysia, you can now subscribe to Crunchyroll for as low as RM9 per month for the base Fan plan instead of previously paying US$7.99 (which is roughly more than RM35). The Fan plan is ad-free with access to digital manga and new anime episodes one hour after they air in Japan. However, it is limited to only one device at a time with no offline viewing.
The next tier is the Mega Fan plan, which is priced at RM11 per month instead of the previous US$9.99. The Mega Fan plan gives the same benefits of the Fan plan with the additional bonus of being able to stream on a maximum of four devices simultenously, as well as allows you to download and view anime offline.
Meanwhile, the yearly subscription for the Mega Fan plan provides a discount of 16 percent.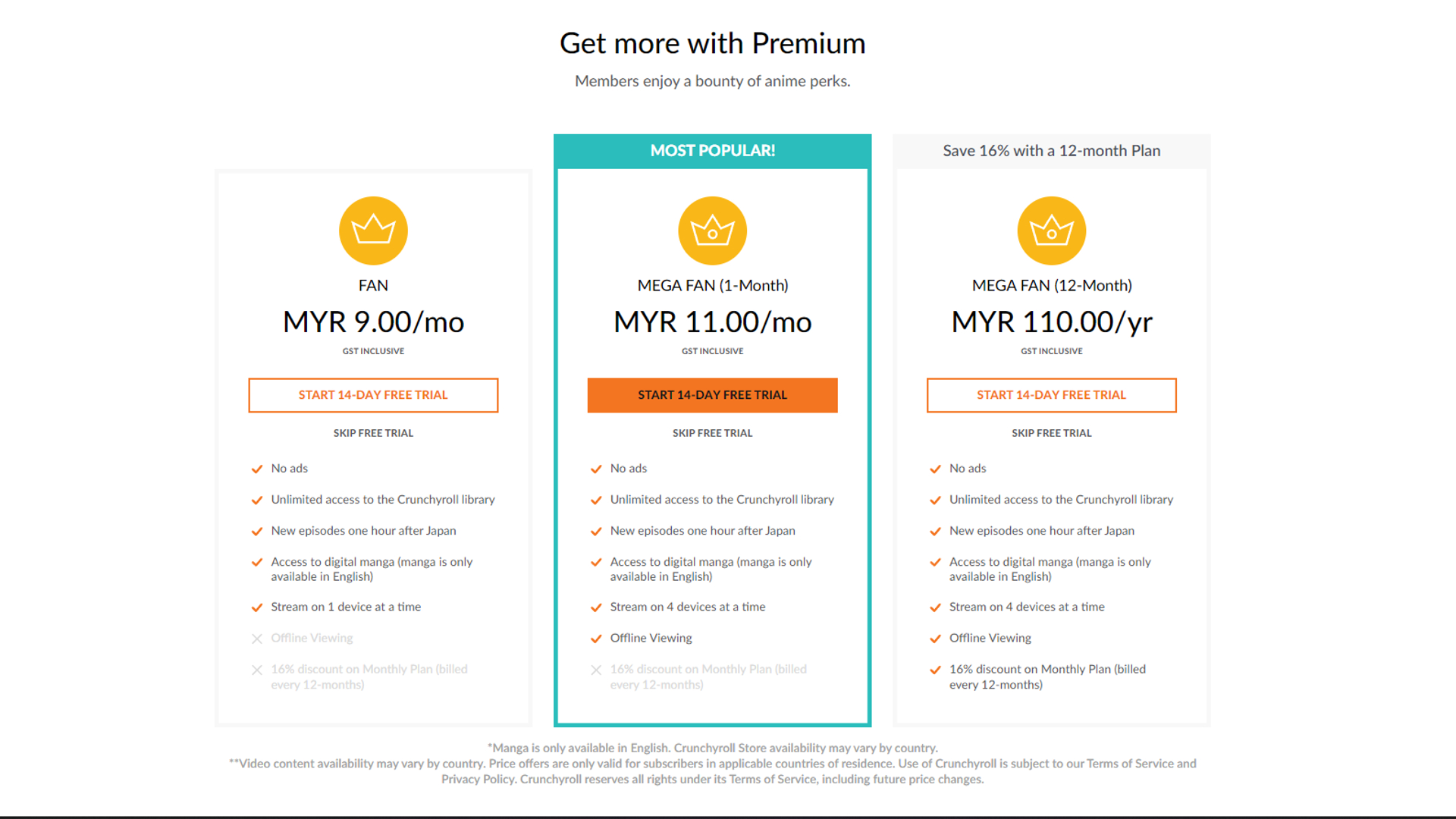 Crunchyroll's library of anime includes Naruto Shippuden, The Ancient Magus' Bride, JoJo's Bizarre Adventure, and many more. You can start subscribing by heading over to the official website here.