By Alleef Ashaari|July 19, 2022|
Bungie is suing a toxic Destiny 2 player in a lawsuit that accuses him of not only violating the game's license agreement, but also threatening staff at the company.
The lawsuit was filed on 15 July 2022 in the U.S. Western District Court of Washington against Luca Leone. In the lawsuit, Bungie claims that Leone has been banned dozens of times for live streaming Destiny 2 while using cheating software and selling Destiny 2 emblems from stolen accounts.
However, his worst alleged offense was threatening and harrassing the well-being of Bungie's community manager. Leone allegedly tweeted out a picture of Bungie community manager dmg04's employee badge on 18 May 2022. The tweet has since been deleted but Kotaku managed to screenshot it, so kudos to them.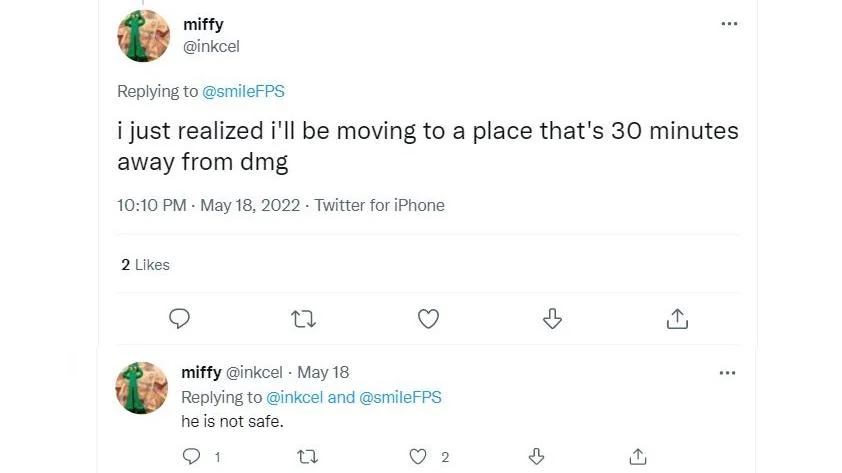 Bungie is requesting for US$150,000 in damages, and asking the court to prevent Leone from "harassing, stalking, or otherwise engaging in unwanted or unsolicited contact with Bungie, its employees, or Destiny 2 players".
Dylan Gafner, the Bungie community manager targeted for harassment by Leone, said in a recent tweet that the kind of conduct alleged in this lawsuit is a problem for the whole industry.
"Cases of harassment against our developers have actively made it harder for us to communicate with the broader community. Many in the comments say they do not condone harassment. I hope they also stand against it when they find that friends or family are engaging in it."
Gafner is right. No matter how much you hate, dislike or disagree with a game, you should never attack, harass or threaten the employees of the company (developer/publisher), be they developers, artists, managers or in any job position. It's a huge problem as online games and esports usually have many toxic players like these. Let's hope we can be better people, gamers.