Hoyoverse just unveiled a doozy of a trailer, and it's about the game's main story mode.
Fans and veterans know that one of Genshin Impact's major enemy factions is the Fatui. The new story trailer dubbed "Teyvat Chapter Interlude Teaser: A Winter Night's Lazzo" is basically showing off the big bads in charge: the Fatui Harbingers. The trailer starts off with a fire butterfly set aflutter by La Signora (one of the bosses you took down in the Story mode), which then led to the Fatui Harbingers talking cryptic and starting up their nefarious plans. How mysterious!
Everyone here save for Childe is brand-new, with some of them just as hot or even more attractive than half the heroes in Genshin Impact's roster. We've listed down their names for each of their pictures (via @genshinmains)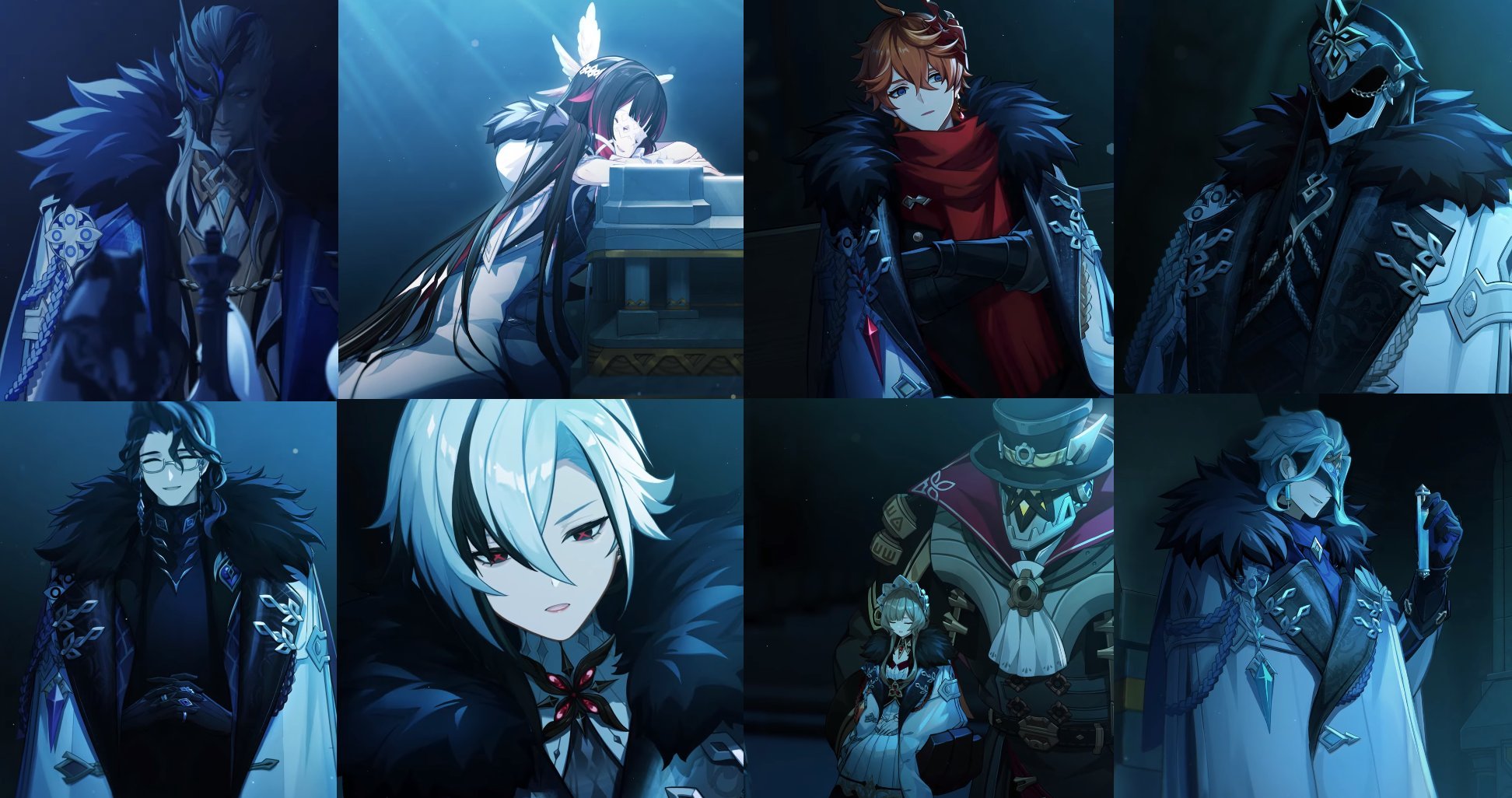 Rooster Pulcinella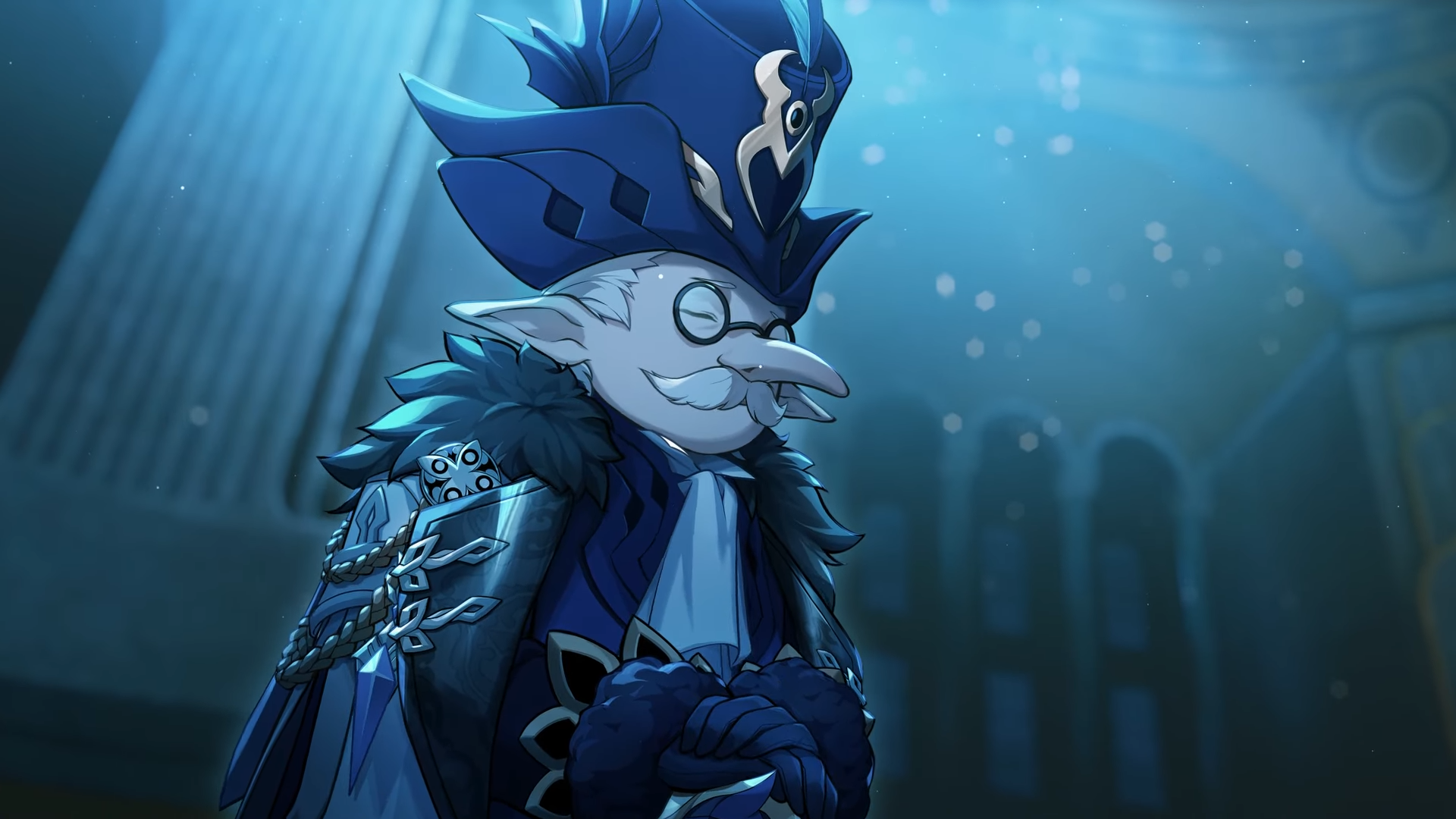 Columbina Damselette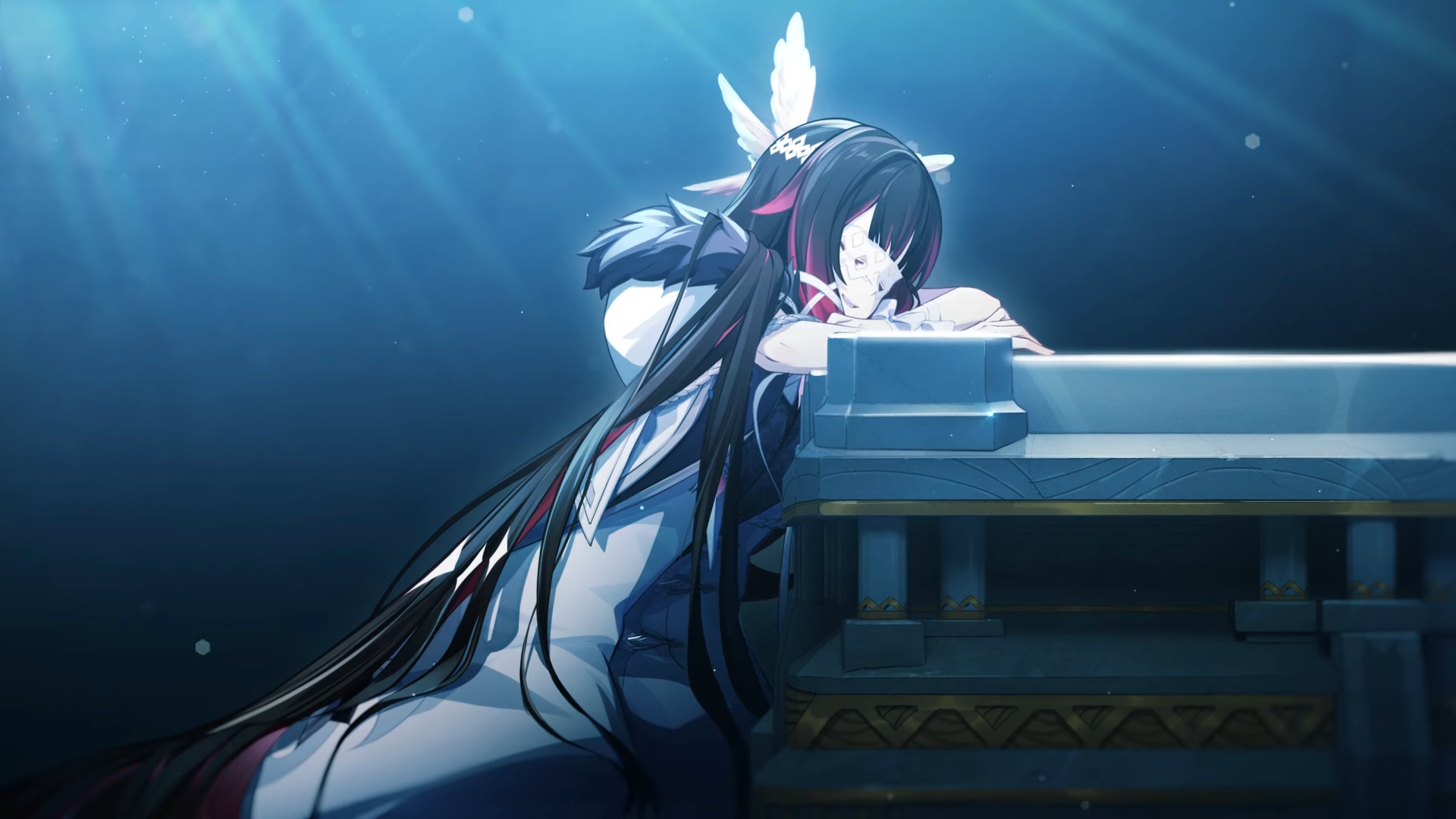 Regrator Pantalone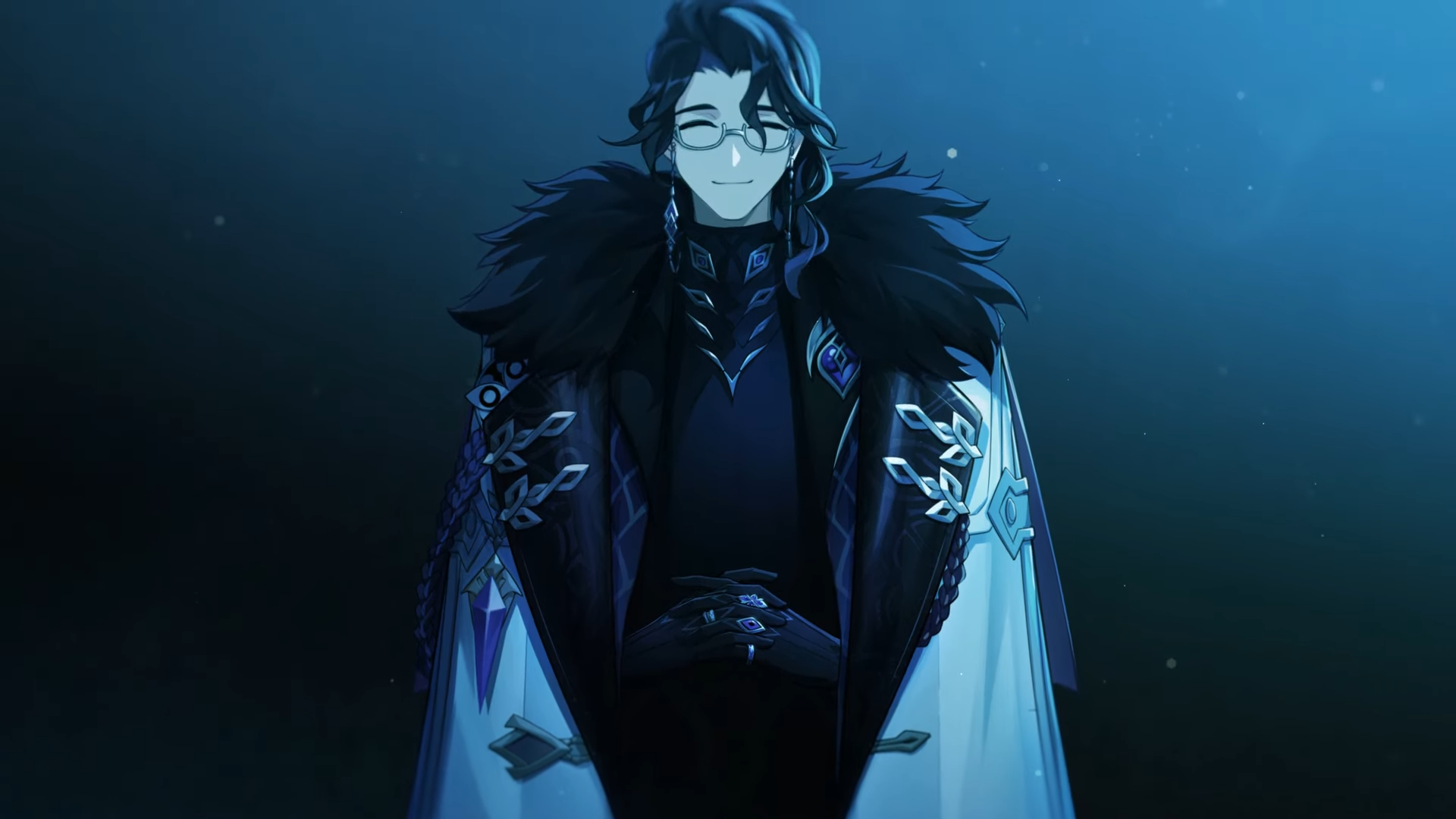 The Knave Arlecchino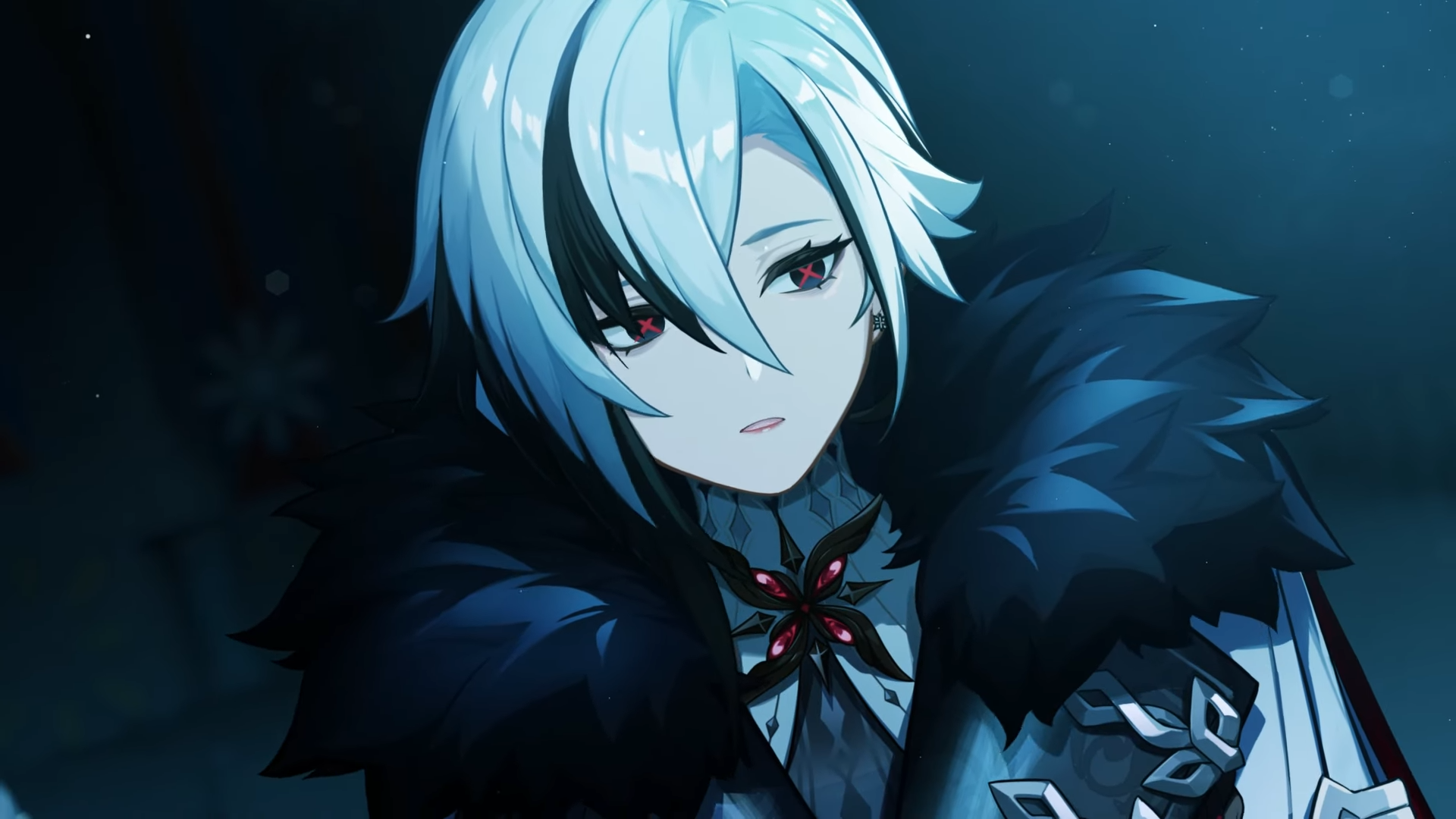 Tartaglia Childe
The Captain Capitano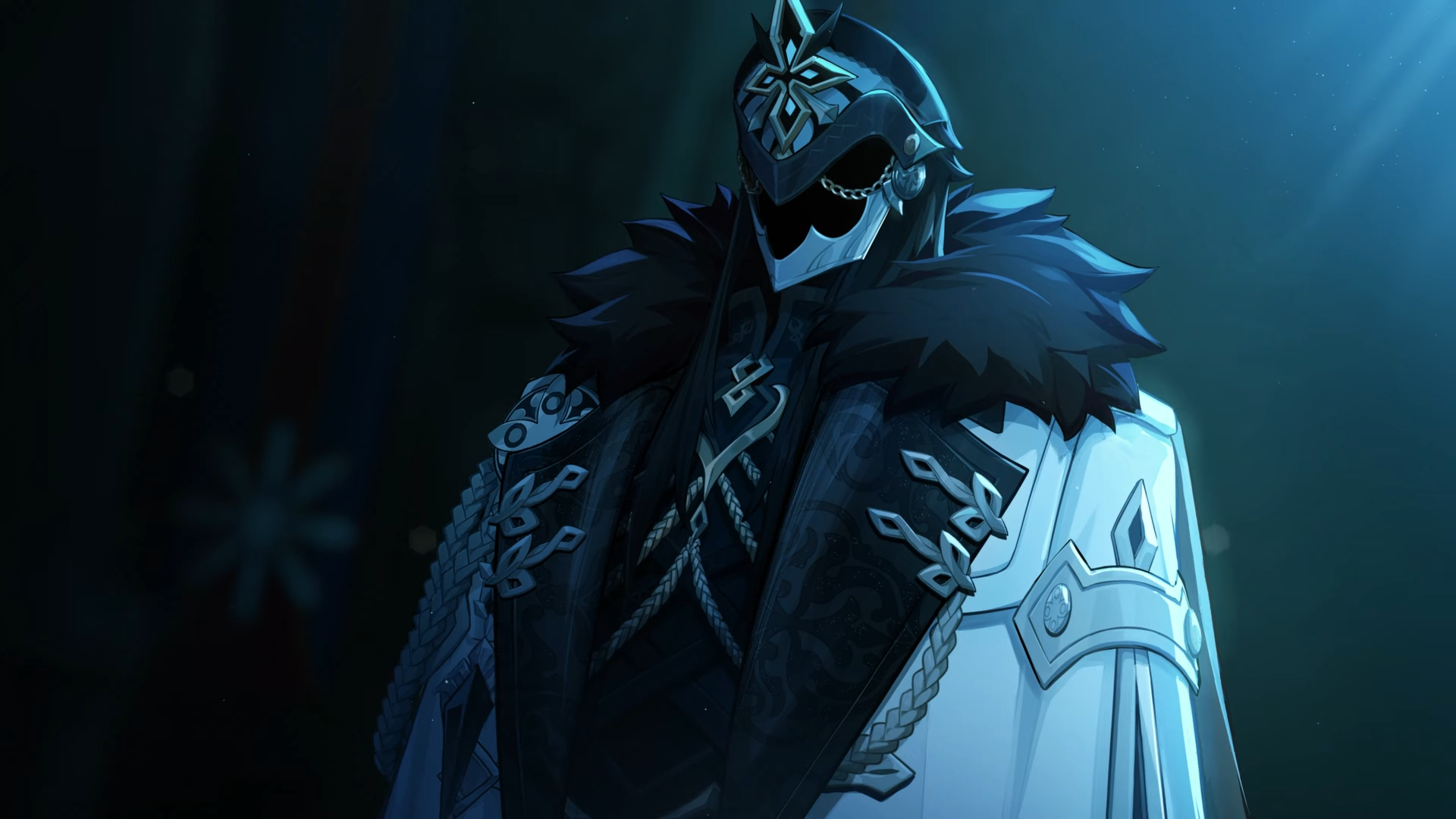 Marionette Sandrone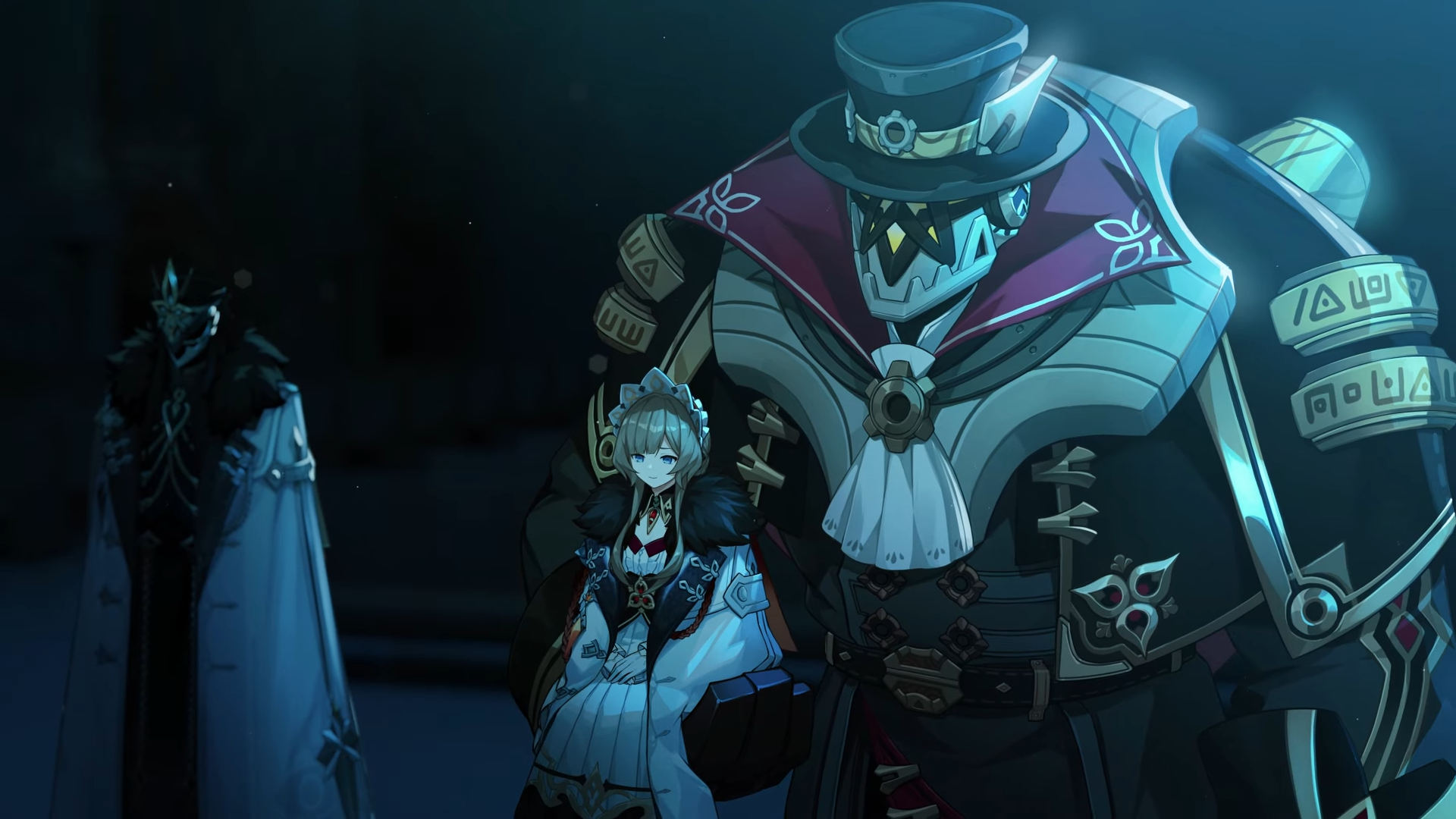 The Doctor Dottore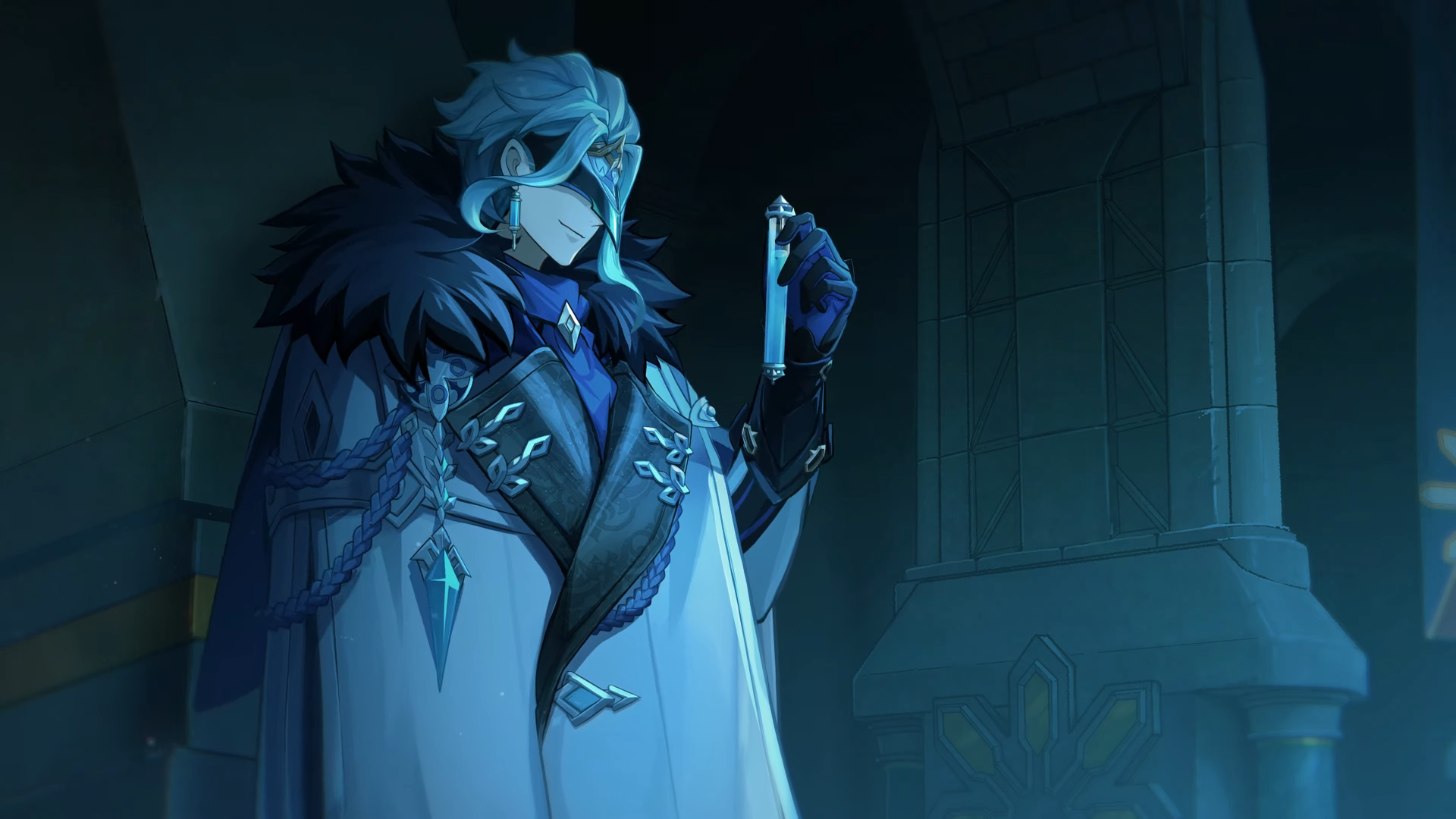 The Jester Pierro
The Fatui Harbingers Doing The Anime Bad Guy Giant Table Meeting
Twitter and Genshin Impact fans are already thirsting for the enemy faction, with some of them making the connection between some of the Fatui with heroes Kaeya and Dainsleif.
That's not all! The end of the trailer showcases a Dendro-filled area on fire and the intro of a new playable Dendro archer hero: Collei.
On a related note, Genshin Impact's new 2.8 update will be out this week on 13 July.