The new era of Call of Duty begins on October 28, 2022, with the launch of Call of Duty: Modern Warfare II.
This next game in the Call of Duty: Modern Warfare series can be preordered now for PlayStation 5 and 4, Xbox One, and Xbox Series X|S. For PC, the installment can be pre-purchased via Battle.net or Steam.
The Call Of Duty Modern Warfare II Vault Edition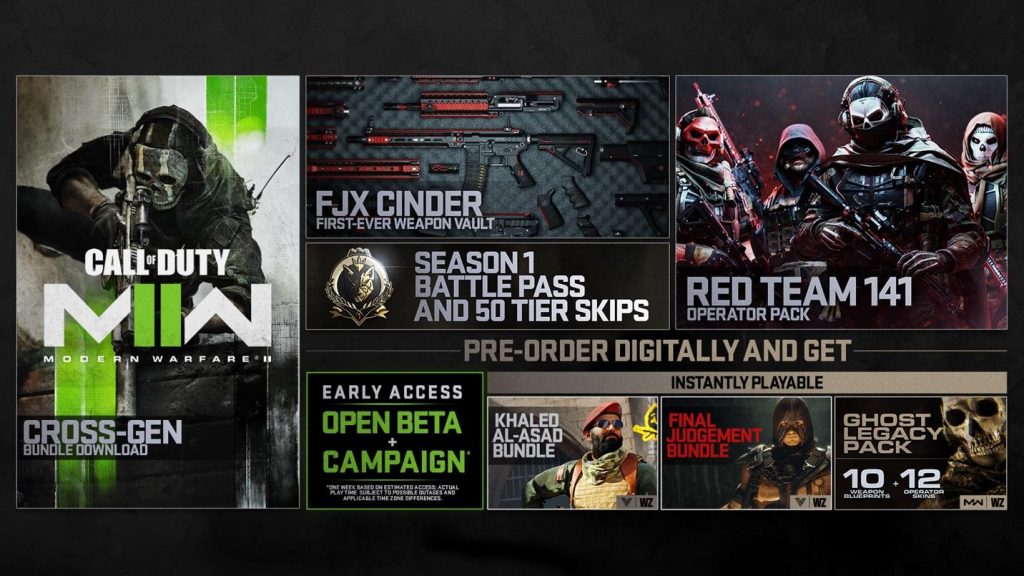 Available for all platforms, the Vault Edition is the highest-tier version of Modern Warfare II.
In addition to the full game, all listed rewards, and Open Beta Early Access(1) — which all preorder versions will receive — the Vault Edition contains the following:
Red Team 141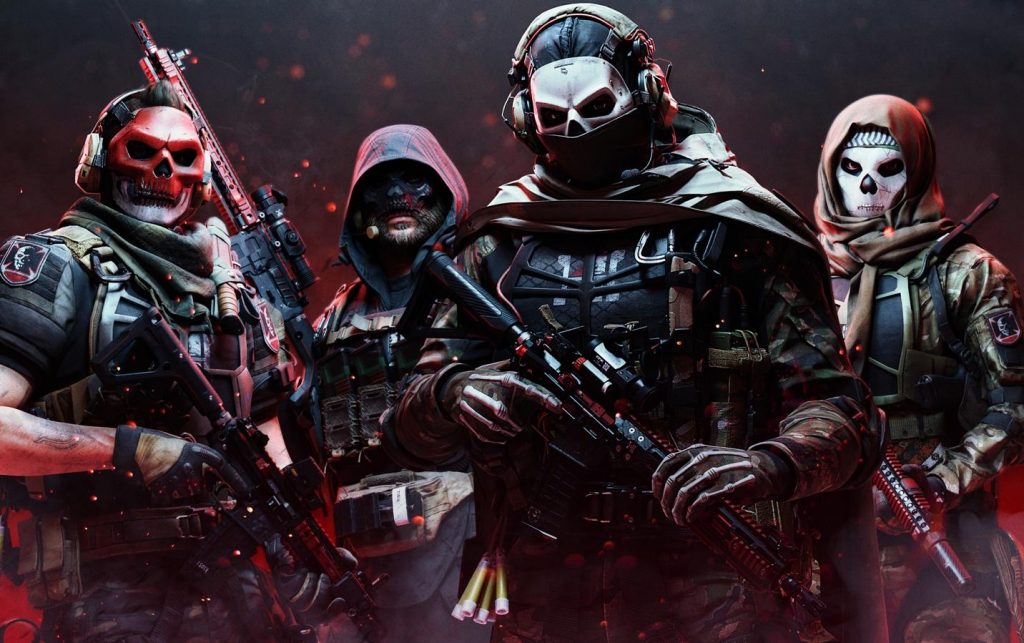 Get the job done…and look menacing while doing it.
Preorder the Vault Edition, and on Day One, get four classic Multiplayer Operators: Ghost, Farah, Price, and Soap.
Each Operator comes equipped with a custom-made masked outfit themed around the legendary mercenary, Ghost.
Red Team Operator Skins are available to use during the Open Beta
FJX Cinder Weapon Vault(2)
Preorder the Vault Edition, and get the right tools for the toughest missions.
The FJX Cinder Weapon Vault will be available to use during the Open Beta
Stay tuned for details on the FJX Cinder Weapon Vault and the new Gunsmith closer to Modern Warfare II's launch.
More After Launch: Battle Pass (Good for One Season) and 50 Tier Skips(3)
Vault Edition holders will receive one Season of the Battle Pass and 50 Tier Skips (or its equivalent) at Modern Warfare II launch.
Start to unlock the full offering of content, such as Weapon Blueprints, Operator Skins, and more — and get a serious head start.
Players who purchase the Vault Edition after Season One can apply the free Battle Pass and Tier Skips to the current season.
Ghost Legacy Pack — A Dozen Skins for the Iconic Operator, 10 Tactical Weapon Blueprints(4)
Dive into the sequel's predecessor and play the current Warzone with one of Modern Warfare II's greatest heroes.
Vault Edition owners get 20+ free items for Modern Warfare (2019) and Warzone, immediately unlocked upon prepurchase.(5)
Get a dozen Ghost Operator Skins: Jawbone, Last Breath, Mandible, Ghosted, Reckoner, Dark Vision, Classic Ghost, and more.
Equip 10 Assault Rifle Weapon Blueprints like the Oscar Mike, K2, The Wages of Sin, and Kingly Splendor.
In-Game Store Bonus: 10 Hours Double XP Tokens, 10 Hours Double Weapon XP Tokens at Launch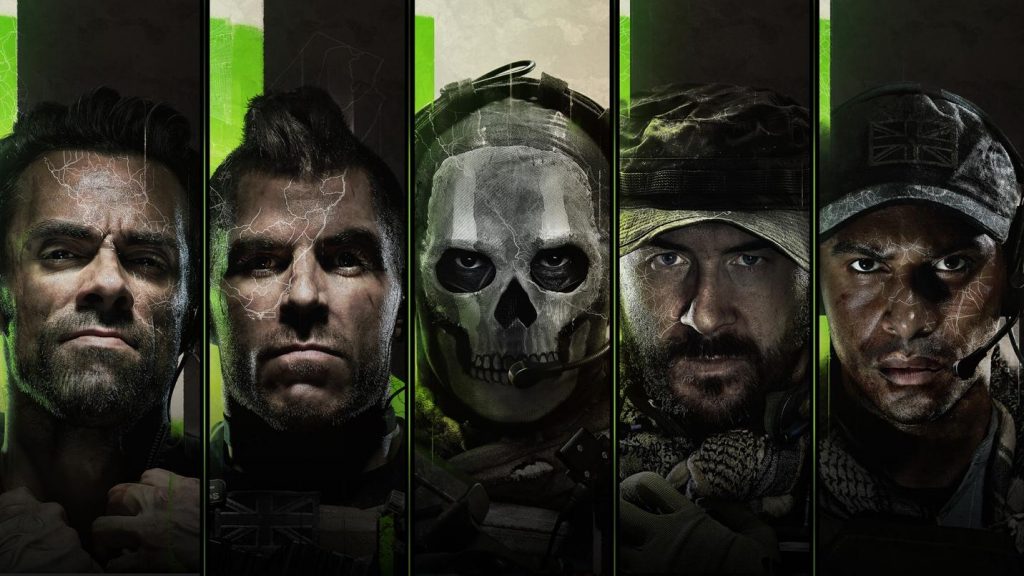 Purchase the Vault Edition through the Warzone, Vanguard, Black Ops Cold War, or Modern Warfare In-Game Store to hit the ground running on Day One.
Get 10 Hours of Double XP Tokens and 10 Hours of Double Weapon XP Tokens for use in Modern Warfare II.
Race to Prestige and level up your favorite weapons — they can be used in the new Warzone once it launches later this year.
Standard PC and Cross-Gen Digital Editions Also Include Extra Rewards, Ability to Upgrade
All platforms also have a digital version that includes the base game, early access to the Open Beta(1) and Campaign and other instant rewards for an MSRP of $69.99 or your regional equivalent.
The Cross-Gen Bundle of Modern Warfare II, available for PlayStation 4, PlayStation 5, Xbox Series X|S, and Xbox One, offers flexibility in terms of potential upgrades and platform availability.
Purchasing this version — or the Vault Edition — will give players access to the previous generation console version of Modern Warfare II (PlayStation 4 or Xbox One) and the current version (PlayStation 5 and Xbox Series X|S). When using a next-generation console, ensure you are playing that version of the game rather than the previous generation version, as both may be available for download in this Cross-Gen Bundle.
For PC, its digital version is the Standard edition and is the only other version of Modern Warfare II outside of the Vault Edition for this platform. All PC versions can be purchased through Battle.net or Steam(6).
Campaign Early Access
All digital preorders get up to one week early access to the full Modern Warfare II Campaign.
Featuring missions in Europe, Asia, and the Americas, the Campaign offers incredible action sequences like offshore sieges with underwater combat, explosive assaults from 30,000 feet above enemy strongholds, and more.
Campaign early access begins October 20. Access the full game on October 28.
Final Judgement Bundle
All digital preorders get immediate access to the Final Judgement Bundle for use in Vanguard and Warzone.
Equip the Legendary "Deathknell" Operator Skin and the Legendary "Bloodthirsty" Weapon Blueprint.
Spell doom for your foes with the "Death's Judgement" Calling Card, "Underworldly" Emblem, "Devil's Head" Reticle, and the "Nightstalk" Sticker.
Khaled Al-Asad Operator Bundle
All digital preorders get access to the Khaled Al-Asad Operator Bundle for use in Vanguard and Warzone once it becomes available in the In-Game Store.
A key antagonist throughout the Modern Warfare series, Al-Asad is the second of "The Four Horsemen," outranked only by Vladimir Makarov.
Earn additional rewards through Al-Asad's 20-level Operator XP progression path in Call of Duty: Vanguard and Call of Duty: Warzone, including three Operator Quips, additional Skins, XP bonuses, and more.
Physical Console Versions, Including Call of Duty Endowment (C.O.D.E.) Edition, Also Available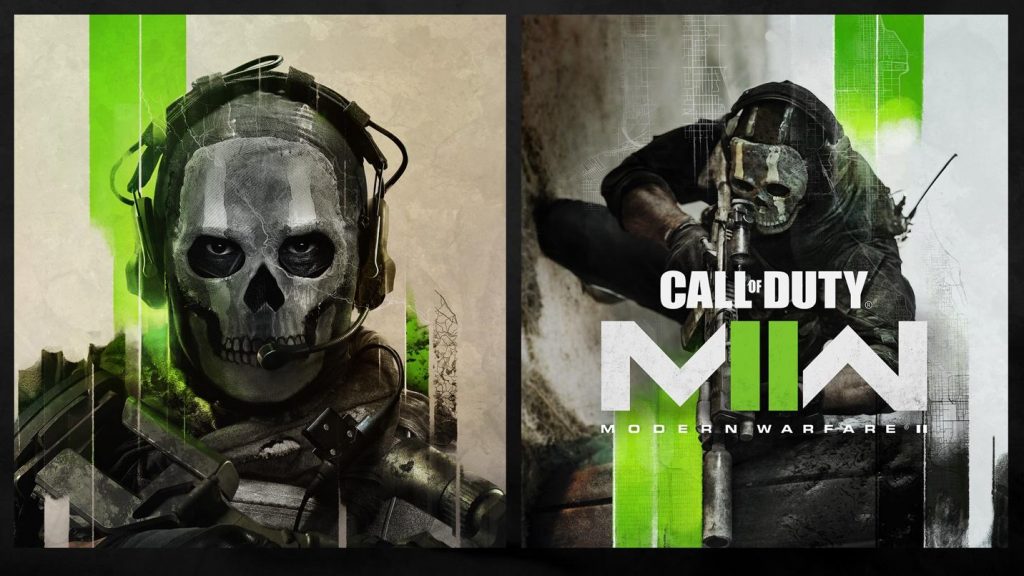 Those who want a physical disc version of Modern Warfare II can preorder a Cross-Gen Bundle for the Xbox Series X|S and Xbox One, a cross-gen version for PlayStation 4, or a next-generation version for PlayStation 5.
Note: the PlayStation 5 version does not include a PlayStation 4 version of Modern Warfare II.
All these versions are available for $69.99 (MSRP) or your regional equivalent.
At select retailers, there will also be specially marked boxes of Modern Warfare II that will include a unique Call of Duty Endowment Bundle. This Bundle will be available for immediate use on October 28.
All Preorders Get Early Access to Open Beta(1)
All Modern Warfare II preorders, digital and physical, will include early access to the game's Beta.
Get an advanced look into the game's Multiplayer mode, including maps, modes, weapons, and other features.
The Beta will be hosted over two playable weekends (see image, above), free across all supported platforms.
Note that physical preorder customers should have received a code for Beta access at point of sale.
Note that digital preorder customers do not require a "Beta Code" and will automatically access the forthcoming Early Access and Open Beta.
Additional Intel to Come — Preorders Available Now
Ensure you have the latest official information about Call of Duty: Modern Warfare II by checking the Call of Duty Blog in the coming days leading up to Call of Duty: Next, and the game's launch.
In addition, be sure to visit the Infinity Ward Blog for news and updates directly from the lead developer of Modern Warfare II and the new Call of Duty: Warzone 2.0 experience. 
Preorders at participating retailers are available now, or at CallofDuty.com.
Stay frosty.
(1) Actual platform availability and launch date(s) of MP Beta subject to change. See www.callofduty.com/beta for more details. Minimum Open Beta duration is 2 days. Limited time only, while Early Access Beta Codes last, at participating retailers. Online multiplayer subscription may be required.
(2) Weapon Vault design limited to Weapon Vault contents at launch.
(3) Battle Pass and Tier Skips, or equivalent versions, will be accessible in Modern Warfare II once the Season 1 Battle Pass, or equivalent system, is made available in-game. Battle Pass redemption applies to one season of Modern Warfare II Battle Pass, or equivalent system, only.
(4) Call of Duty: Modern Warfare / Call of Duty: Warzone required to redeem the Ghost Legacy Pack. Sold/downloaded separately. Must be redeemed by October 28, 2023.  
(5) All prepurchase customers are eligible to receive Ghost Legacy Pack rewards at a later date. However, Modern Warfare (2019) and Warzone are not available on Steam. For more details, please visit the Call of Duty FAQ.
(6) A mobile phone number must be linked to your Battle.net and/or Steam Account to play Modern Warfare II.
Check out the Call of Duty blog for more information on the preorder editions and benefits.