Update (30/9/2022): The Master Chief helmet is on sale. Details below.
Our neighbours down south, Singapore, are having a ball of a weekend with the F1 Singapore Grand Prix 2022 at the Marina Bay Street Circuit. And one of the internationally-renowned racers will be wearing one of Halo's most iconic gear.
According to media personality Jake Lucky, apparel company and esports group Quadrant has officially joined Halo's Championship Series (HCS). F1 racer Lando Norris, who runs Quadrant himself and therefore brandishing the company name, will don Master Chief's helmet for the upcoming F1 Singapore Grand Prix races.
The helmet itself is custom-made so that it follows F1 regulations; you can't just create a random helmet and be off in the circuit as that's a probable safety hazard. Check it out in all its glory below.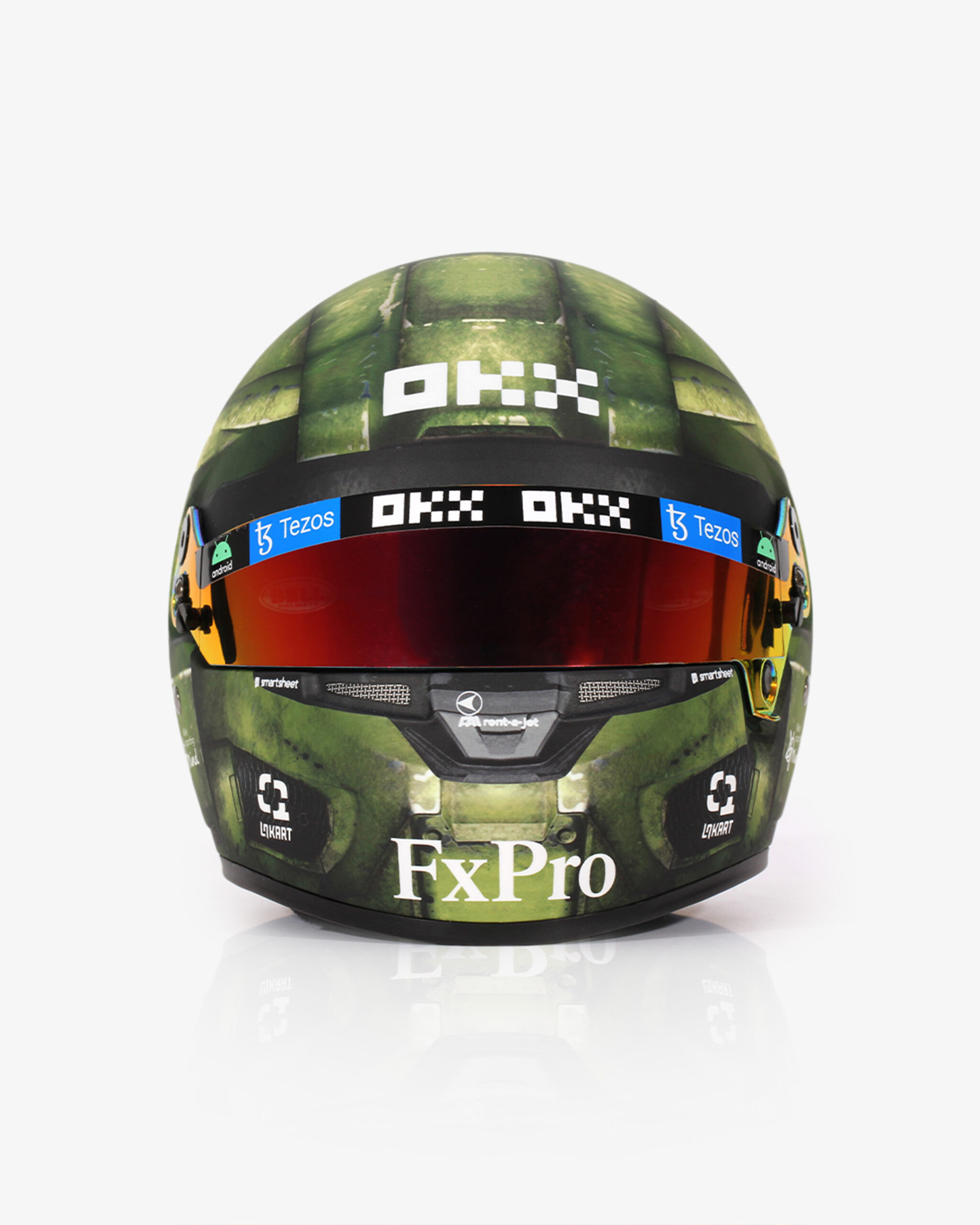 The gear itself looks pretty damn sweet; I know a number of people who would want this on their desks or trophy shelf. Quadrant did say that they will be selling a 1:2 sized version of the helmet to fans and customers; the price is not disclosed at this point in time.
The Halo Mini Helmet costs US$165 and ships to Malaysia. Go buy it here.