Today at Tokyo Game Show, Level-5 revealed more information in regards to Megaton Musashi going free-to-play under the revamped name; Megaton Musashi X (Cross).
We found out back in July that the mecha hack-and-slash is set to go free-to-play in Japan under the new name Megaton Musashi X sometime in Autumn 2022 for the PS4 and Switch. The showcase has confirmed that the official release date will be 1 December.
For those unfamiliar with the game, Megaton Musashi was released exclusively in Japan back in November 2021 for the PS4 and Nintendo Switch. The game takes place in the not-so-distant future where 99.9% of humanity was nearly wiped out by an unknown alien race known as Dracters, which have drilled a hole through the planet and terra-forming Earth into a more suitable place for its species. This forces the surviving 1% of mankind to seek refuge in heavily-fortified shelters, having their memories of the invasion erased, allowing the unknowing survivors to live in peace while the unified world government and its forces try to fight back against the Dracters using armoured mechs known as Rogues.
During the showcase, we were introduced to a new enemy coming into the game this Autumn season; the Dracter warship which can only be taken down via its weak points, the guns, the bridge and then the core, the latter two of which are protected by a barrier that turns on and off periodically.
CUSTOMISATION
We are then presented with a new system dubbed "Genei Kaisou" which directly translates to "Phantom Exterior". Essentially the new customisation system allows players to customise their Rogues as they please. Along with being able to customise mechs, this new system implements a feature they call "Cross-Passive" which allows your mech's equipped attachments to use the passive effects of other inactive attachments so that you can still look the way you want to look, without having to worry about stats and passive effects.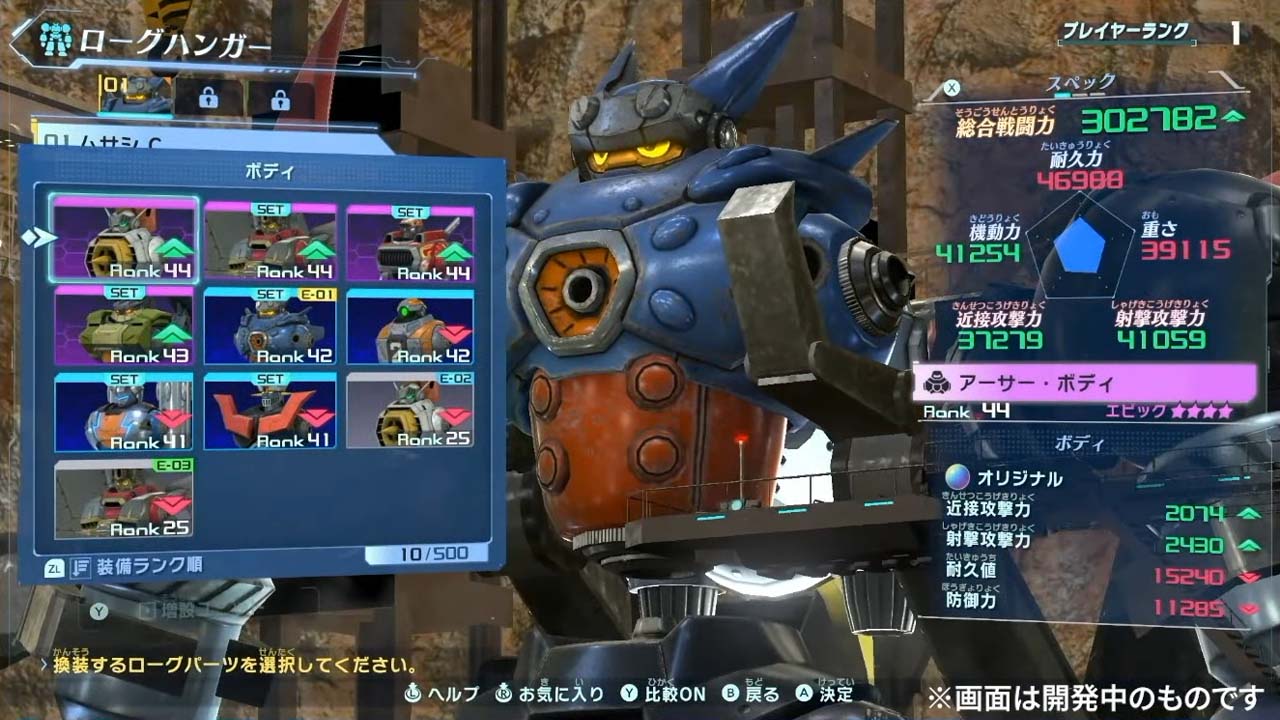 The showcase also introduced a new PvP game mode called Gachinko Battle which is 3v3. Essentially the objective of the game is to eliminate your opponent until they've used all five of their team's lives.
And finally, the showcase concluded by sharing some tidbits about the rewards that certain players can receive. Because saved data from the previous iteration of the game are transferrable, players who played the original will be eligible to receive rewards such as an item set that is equivalent to roughly what the original game costed, along with an exclusive promotion to buy the Protoframe Zero X mech armour set for JP¥100 which is roughly US$1.