Nintendo Direct September 2023: All The Games Announced, Including Zelda Game Sequel
Nintendo's big Nintendo Direct livestream has come and gone; we now have a slew of games to look forward to for the Nintendo Switch these next few months and the first half of 2023.
Let's address the big news before we dive into the smaller ones:
The Legend of Zelda: Tears Of The Kingdom
Breath of the Wild 2 now has an official title: The Legend of Zelda – Tears of the Kingdom. It features hero Link riding on a rock bird and the game's release date: 12th May 2023. I pity any game that plans to release around that period.
Fire Emblem Engage
A new Fire Emblem is confirmed. It features turn-based combat, a red/blue-haired new hero, the return of Fire Emblem 1's Marth, a new fusion mode using a powerful ring (making the internet come up with easy engagement jokes), and a release date: 20th January 2023.
Xenoblade Chronicles 3 Expansion Pass Wave 2
The new content pass for JRPG wunderkind Xenoblade Chronicles 3 will feature a new hero named Ino and a Challenge Battle mode for you combo-freaks out there. The expansion will be out this 13 October.
Octopath Traveler II
The first Octopath Traveler sold 2 million copies or so; surely a sequel is in the works. Part 2 will feature 8 new heroes (the first letter of their names spelling out "Octopath") and a 24 February 2023 release date. The game will also be out for PS4/PS5 and PC.
Splatoon 3 Splatfest Announced
Theatrhythm Final Bar Line
The Nintendo Switch version of Theatrhythm will brand-new music will be out next year, 16th February. They've even added in a Live-A-Live song inside just for kicks!
Bayonetta 3 Still Looking Awesome
Nintendo will release a deep dive gameplay video later this week. For now, here's a short clipped trailer featuring the characters and plot description (edit: it's below). Game's out for Nintendo Switch on 28th October; you can pre-order the game now.
Nintendo Switch Sports
Fans will be getting a golf update this Holiday 2022, and it's free!
Fae Farm
The folks from Phoenix Lab and Garena will be making a farm sim RPG with up to 1-4 players. Coming soon in Spring 2023.
Pikmin 4 Announcement
Nintendo lead developer Shigeru Miyamoto talks about Pikmin 4, which will feature new control modes and a "Pikmin eye level" view so that you're closer to the action. Out in 2023.
Kirby's Return To Dream Land Deluxe
The Wii sequel to Kirby's 2D games gets a Nintendo Switch port. It'll be out 24 February 2023.
Nintendo Switch Online + Expansion Pack New Content
Here are the games coming out for this subscription plan:
Pokemon Stadium titles
Mario Party titles
Pilotwings 64
1080 Snowboarding
Excitebike 64
Goldeneye 007
Mario Strikers: Battle League
The soccer game is getting a 2nd Free Update featuring new players Pauline and Diddy Kong.
Harvestella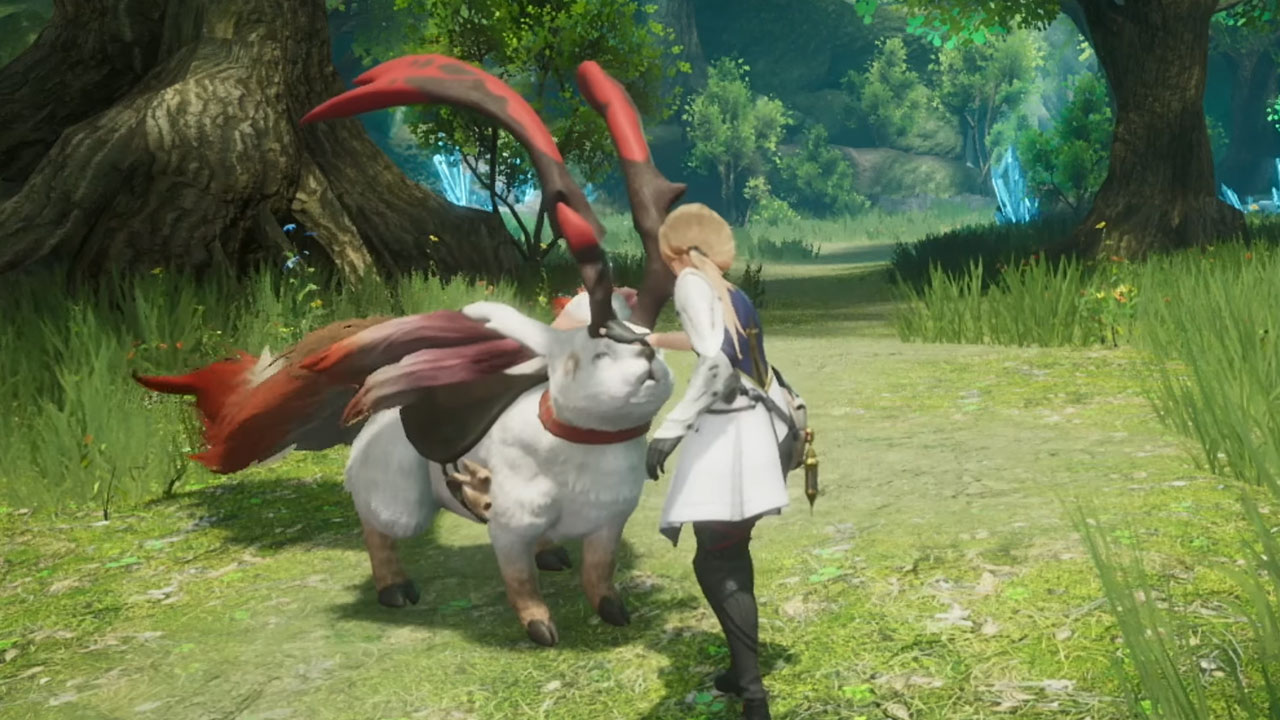 The upcoming farming RPG title gets a Nintendo Switch demo that's out right now.
That's pretty much the stuff we care about. Check ou the full Nintendo Direct showcase below: