Platform: Nintendo Switch
Genre: JRPG Epic Bookend From The Guy Who Made Xenogears & Xenosaga
You know like in recent Marvel Cinematic Universe movies where a supposed standalone story is great on its own, but requires a ton of past lore research for all of its climactic bits and resolution to make the experience whole? That's pretty much the impression we got after playing a lot of Xenoblade Chronicles 3.
There IS a reason the game has "3" in its title, after all. But Nintendo and developer Monolithsoft made sure that new players aren't turned off by the "3". Xenoblade Chronicles 3 is both a standalone JRPG game you can enjoy on its own merits and also the third entry of a long-spanning adventure that ties a lot of its previous entries together with a bowtie.
The X Factor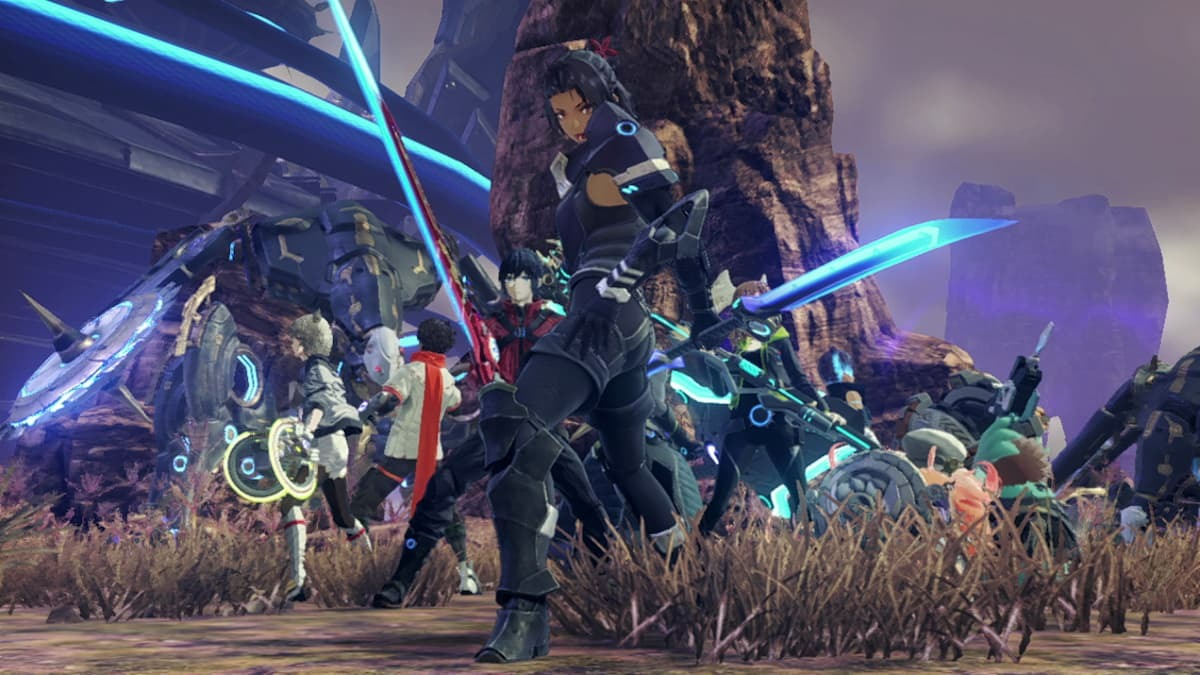 A brief synopsis if you will: two warring factions seem to have their own insurgents in the ranks, determined to find out the truth and why the war happened in the first place. Also, the world's denizens somehow have a lifespan of 10 years, and those who performed well in said war will get to ascend to a higher plane. You play the insurgents from both nations: Noah leads the Keves group while Mio leads the Agnus group.
With both them and the other party members -Lanz, Eunie, Sena and Taion-, they team up and are on the run from both factions hunting them down, while they figure out the entire mystery of the world they're stuck in. Without going into spoilers, the game touches upon the horrors war pretty quick and to the point, while also injecting a bit of anime tropes to fit its aesthetics. It's not as tone-shifty and "perverted" as Xenoblade Chronicles 2, and it's more disciplined and restrained in showcasing the character's stakes and situation.
In other words, Xenoblade Chronicles 3 is an anime RPG you can play in public without shame.
The fact that Nintendo and Monolithsoft remade the first Xenoblade Chronicles game for Nintendo Switch is proof that part 3 is going to cater to fans of the Xenoblade saga who stuck around since 2010. However, you won't need much prior research since 90% of the game's plot is self-contained. You just might miss out on some payoff that links this with the previous games, but that's only 10% you can close one eye to if you do not have the time for the past titles.
Besides, Xenoblade Chronicles 3 is going to take up a lot of your 2022 since it's a 100-hour RPG filled with tons of quests and enemies to fight. True, you can beeline the main quests and get some of the game's heroes in about 40 hours or so, but Xenoblade Chronicles 3 is not a game you want to rush through.
Battle Of The Bulge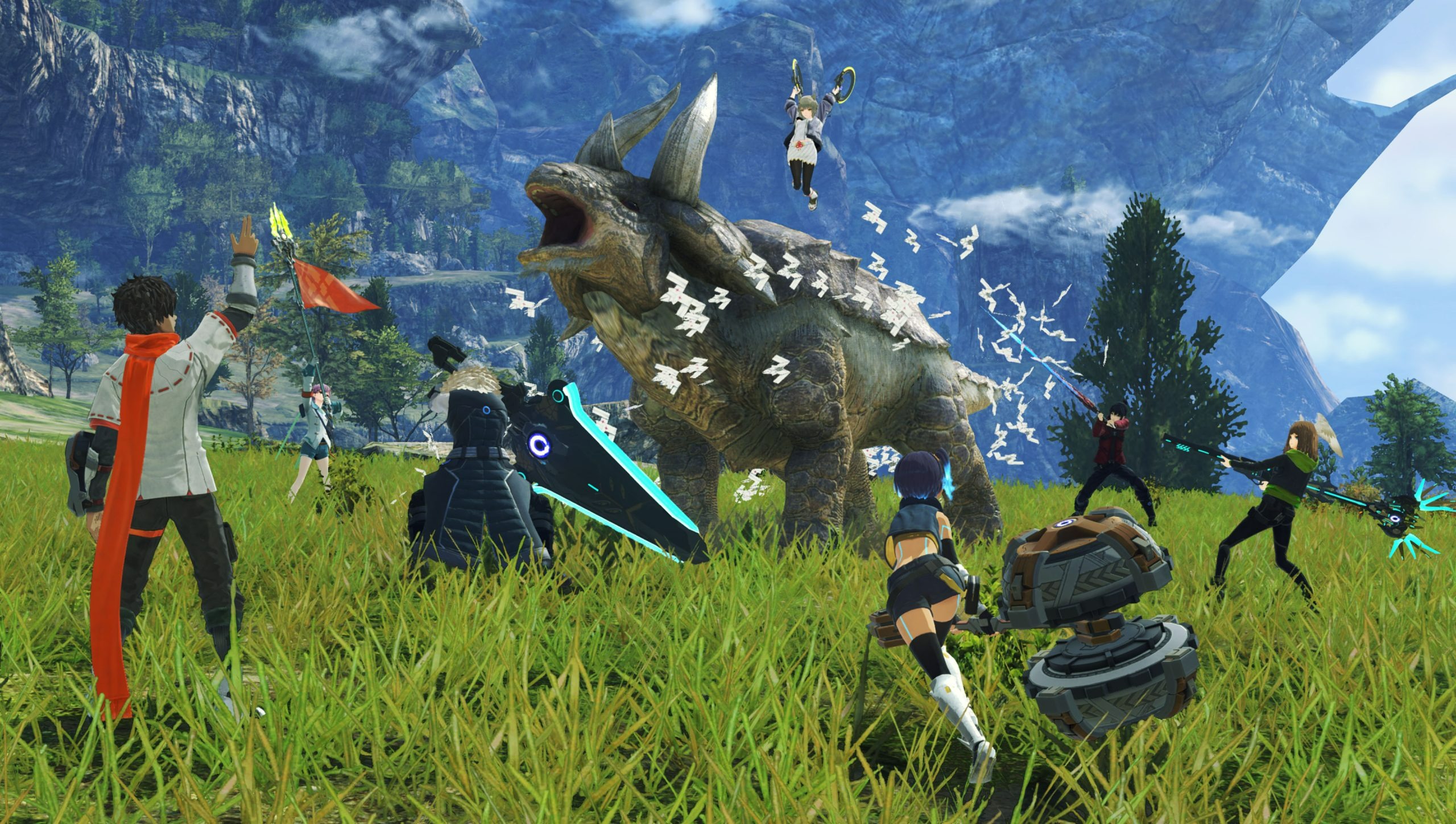 Much like its story, Xenoblade Chronicles 3 goes all-out with its combat system and mechanics. Four characters on-screen too little for you? How about all 6 party members (plus 1 extra hero) who can change classes and jobs to suit the occasion, fighting and yelling their anime attacks with full aplomb? A  job system that lets your 6 party members become whatever they want be it a healer, defender, or attacker? A combat system with auto-attacks coupled with special moves, chain combos, and a power-up that fuses two characters to become one mecha-like badass named an Ouroboros? A gem and skill system that's customizable from head to toe? Yes, and more!
It's a lot to take in, sure, but the game's 8-hours will make you get accustomed to everything the RPG has to offer. Is it all fun though? The first 8 hours can get a bit dull and can test your patience. And the majority of the quests are all about fetching items, talking to the right people, and fighting a bunch of monsters and bosses. But once you're given all the tools at your disposal, you can play the game and explore to your heart's content.
Much like the best open-world games with easy and mundane quests, Xenoblade Chronicles 3 does give you some free reign even during the earlier chapters. The game's art style and amazing music (literally the same people who composed the memorable Xenoblade Chronicles 2 score) help accentuate the exploration and faffing about aspects further. You are going to enjoy the rest of your hours sorting out the best classes to play, the heroes you want to recruit, and the many sidequests that will lead you to further buffs and powerups.
Want to get the fastest running speed when on the map and getting the furthest radius for auto-collecting stuff on the map? Go help out that nearby colony with its chores and menial tasks. At the very least, cashing in most of these does not require you to trek so much, and you can fast travel to any point in the game as long as you're not in the middle of a story quest.
Having said that, the game does suffer some slowdown, weird pathfinding issues, and a few graphical glitches here and there. This is more on the Nintendo Switch hardware than the game itself, but some optimization tweaking would help make the experience a little less choppy.
Art Of War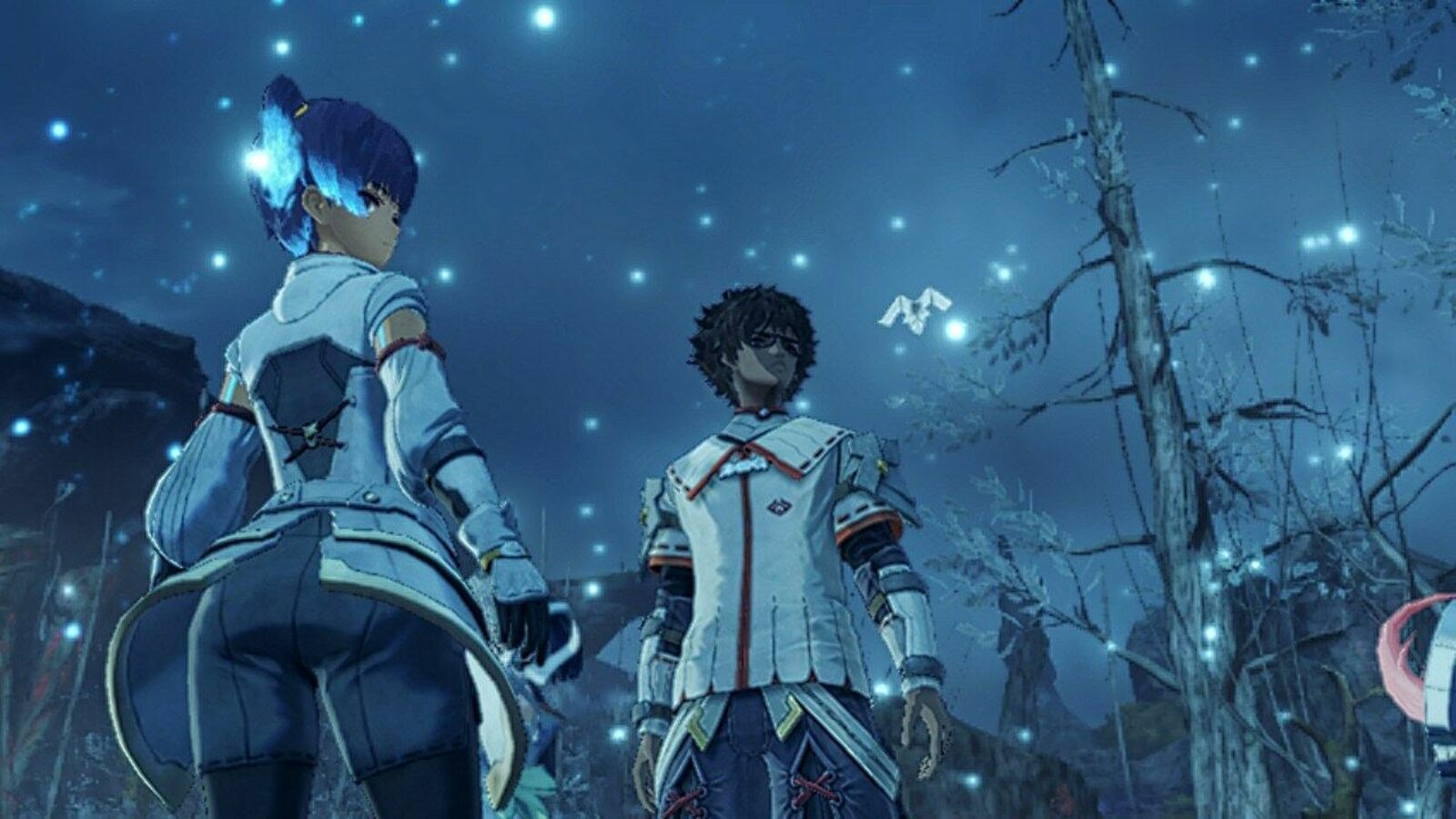 Despite a few of its technical flaws, Xenoblade Chronicles 3 is a huge win for Monolithsoft and Nintendo simply for its ambition. The fourth entry (we're counting Xenoblade Chronicles X) did not need to do a lot to win me over and keep us invested for more than 50 hours.
Its cast of charming characters, its high-stakes plot, its combat system, its exploration, and its freedom of gameplay (for a JRPG) are more than enough to satiate the most jaded of us all. Simply put, this masterclass of a JRPG experience is worth getting a Nintendo Switch for.
Pros
Great epic story with some payoff for Xeno fans.
Amazing and creative world design.
Deep and rewarding combat system.
Heartwarming and memorable cast.
Godlike music.
Cons
Some technical issues & slowdown.
Takes a while to get going; at least 8 hours.
Final Score: 90/100