The TV anime series of Arknights, the hit tower defense RPG game featuring doctors and furries, now has a release date.
The promo video for the anime, which you can see below, features the broadcast and streaming date -28 October 10am UTC-7 time- and also a preview of the show's opening theme song "Alive" by ReoNa. The announcement also comes with a key image for the show featuring Amiya and the doctor standing amidst a scrap heap.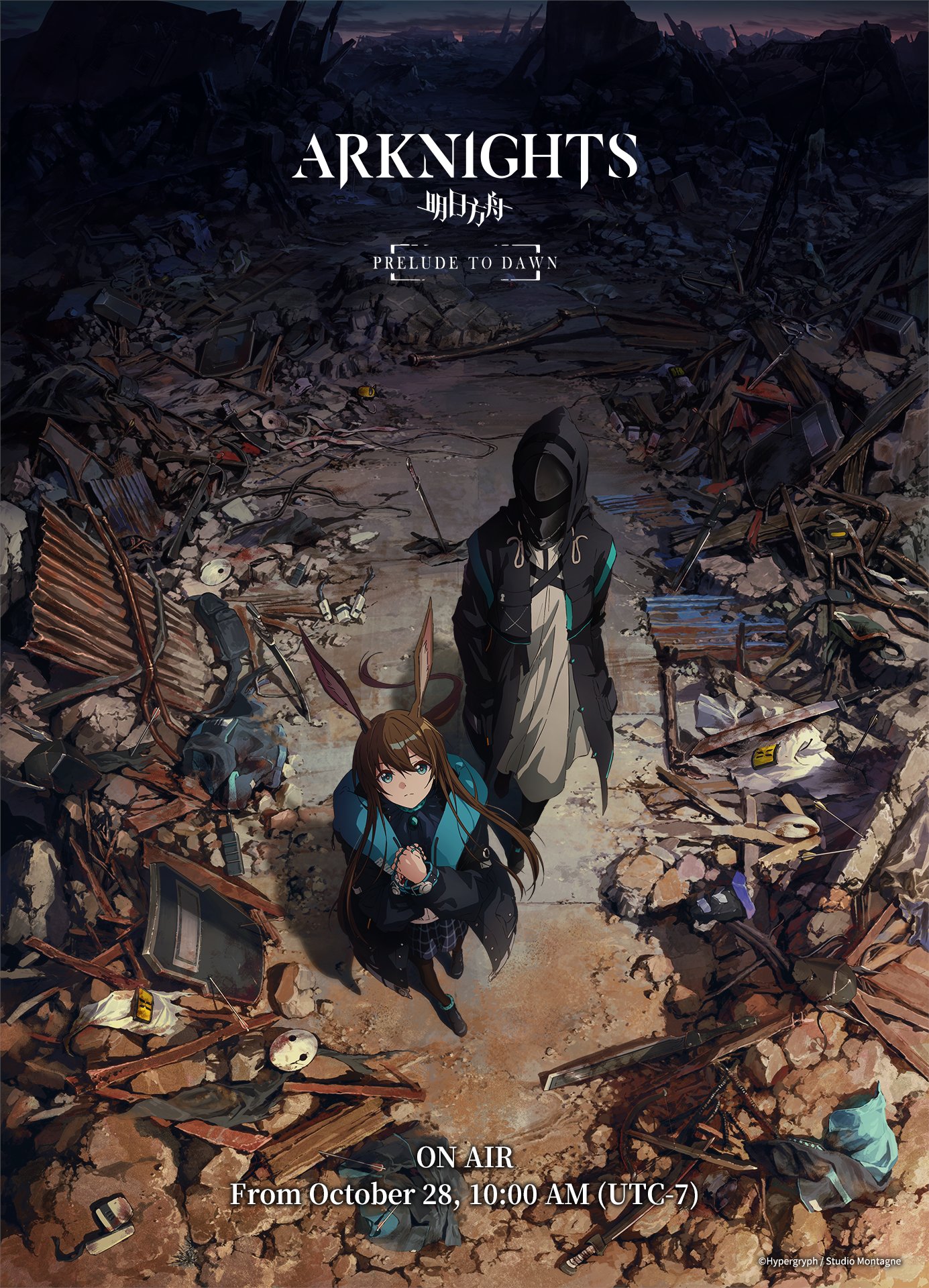 Yuki Watanabe will be directing the anime under Yostar Pictures. Aya Takafuji of Fate/Grand Order Absolute Demonic Front Babylonia and SSSS.Gridman fame will be adapting the character designs for animation.
The cast includes:
Takashi Matsuyama as Ace
Yuki Kaida as Doctor
Tomoyo Kurosawa as Amiya
Atsumi Tanezaki as Dobermann
Ayane Sakura as Nearl
Shizuka Ishigami as Ch'en
Kiyono Yasuno as Hoshiguma
Ai Kakuma as Franka
Yui Ishikawa as Liskarm
Manaka Iwami as Exusiai
Azusa Tadokoro as Texas
Risa Taneda as Meteorite
Yoko Hikasa as Ka'tsit
Related