By Alleef Ashaari|November 1, 2022|
Comic Fiesta 2022 tickets are now available for purchase at the official website. We advise attendees to purchase them as soon as possible because on-site tickets may not be offered this year if preorder ticket quantities approach maximum capacity limits.
Comic Fiesta 2022 pre-order tickets are RM80 for a set of 2 tickets – one (1) wristband for Day 1 (Saturday), and one (1) wristband for Day 2 (Sunday). They cannot be purchased separately.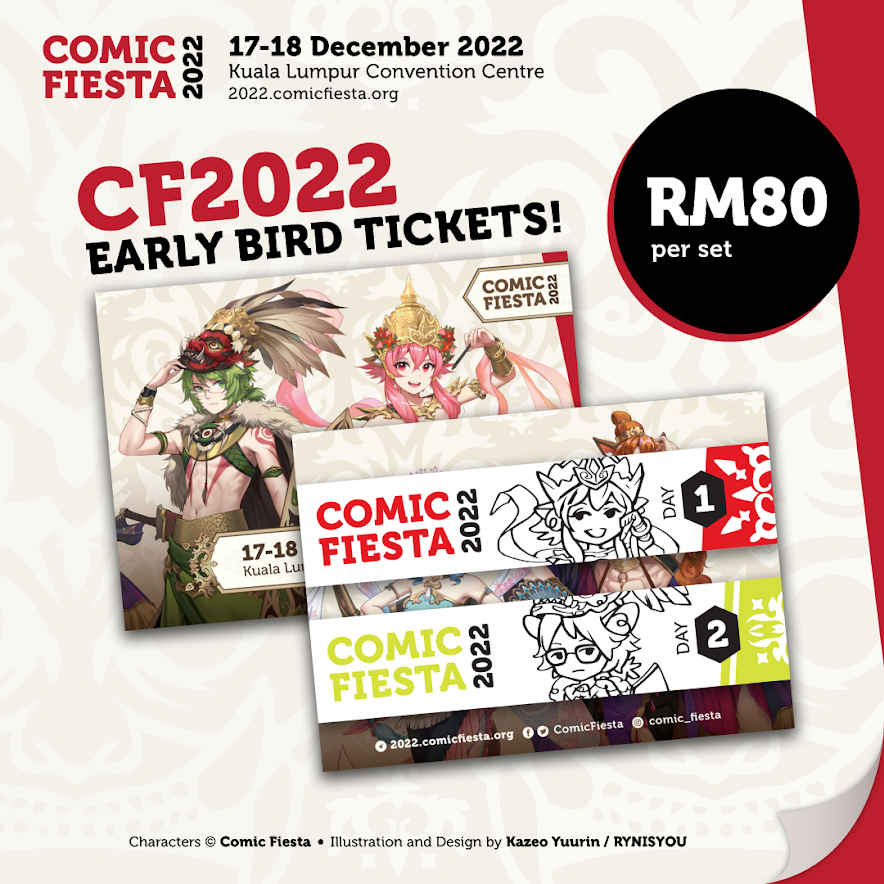 Pre-order ticket sales will end on 1 December 2022 for online purchases and 16 December 2022 for offline purchases. The locations for offline purchases can be found on the official website.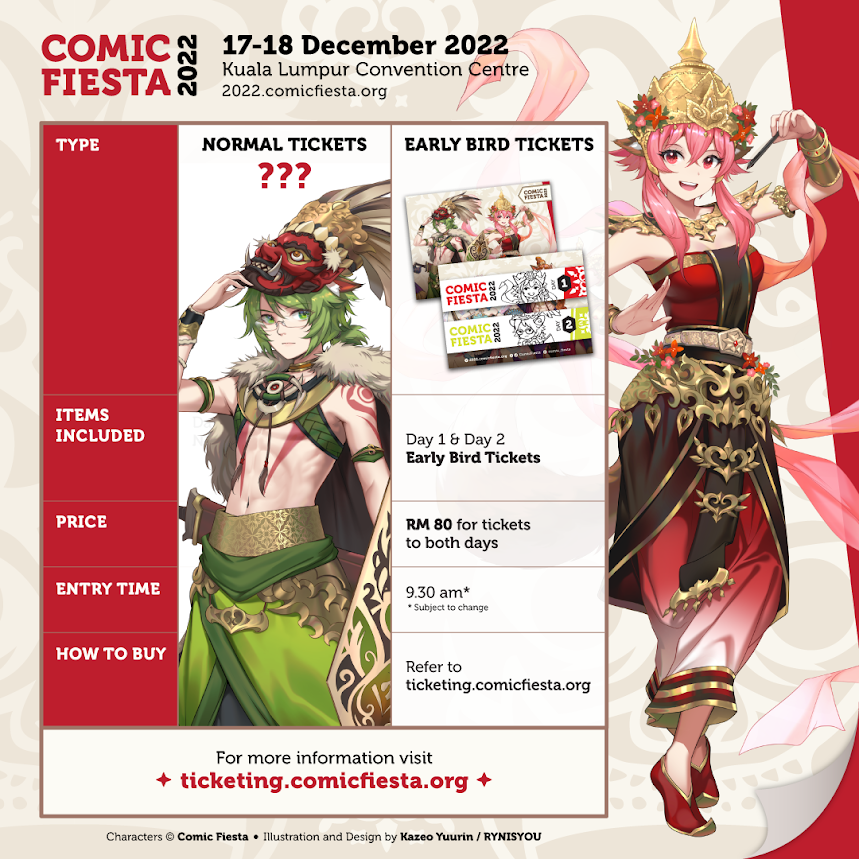 Comic Fiesta 2022 will take place at the Kuala Lumpur Convention Centre on 17 and 18 December 2022.