At this year's annual ANIME MADE BY BILIBILI event, Bilibili announced 49 Chinese anime series lineups as well as the latest progress of The Three-Body Problem animated series.
We also found out that the highly anticipated The Three-Body Problem animated series is slated to make its global debut in China on 3 December. The series is adapted from Liu Cixin's titular Hugo Award-winning sci-fi trilogy and co-presented by top sci-fi company The Three-Body Universe and top animation studio YHKT Entertainment. Since the announcement of the project in 2019, it has prompted widespread discussion across sci-fi and anime communities.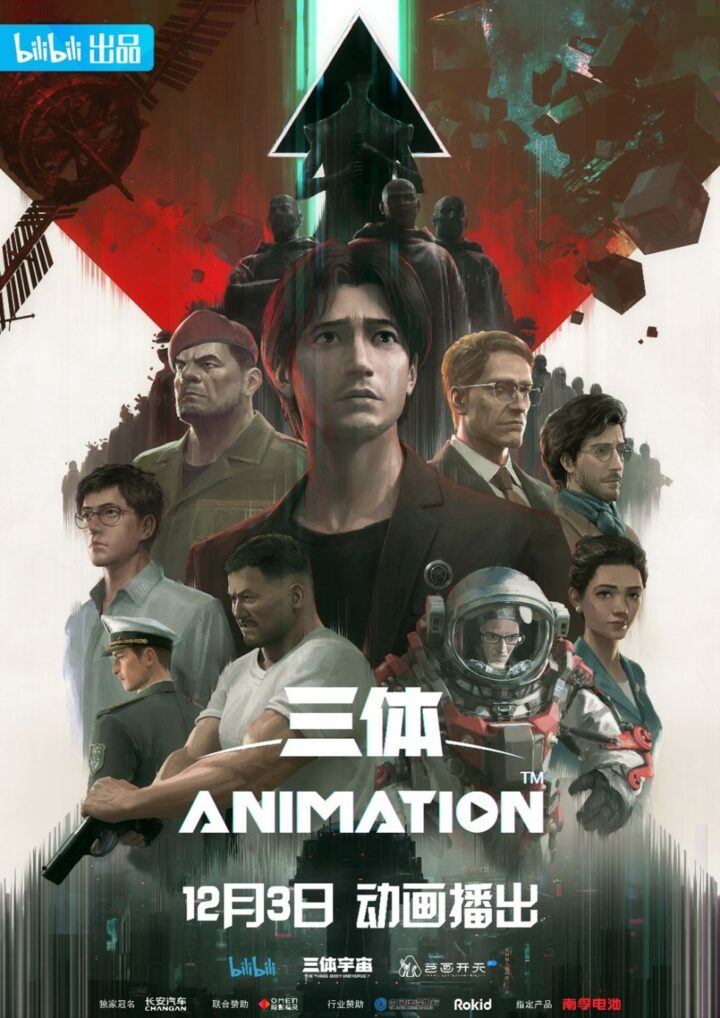 As one of the past twenty years' most influential sci-fi novel series, The Three-Body Problem trilogy broke language and cultural barriers and inspired millions of readers globally. Preceding the launch of The Three-Body Problem animated series, there have been many excellent fan creations. At this year's ANIME MADE BY BILIBILI, the company also collaborated with The Three-Body Universe, the rightsholder of the Three-Body IP, to launch the Three-Body Global Creator Project. The Project invites top animation creators across the world to explore the IP in their own unique vision and aims at presenting to global audiences a wide variety of art styles and the infinite potential of Three-Body animation.
"I am excited to announce that The Three-Body Problem animated series will debut on Bilibili," said Cixin Liu. "Animation, like science fiction, is the art of imagination. Imagination is humanity's most powerful force. I believe in the world of animation, a sci-fi story like The Three-Body Problem can really come alive."
Other anime series lineups announced at the event include a personal favourite of mine, the Season 2 of Link Click, continuing from the first season, the story follows two friends that use extraordinary powers to grant people's wishes. The show overall has proven popular among overseas audiences. Link Click achieved a peak ranking of #20 (now sits at #35) on MyAnimeList, the world's top online anime community and database.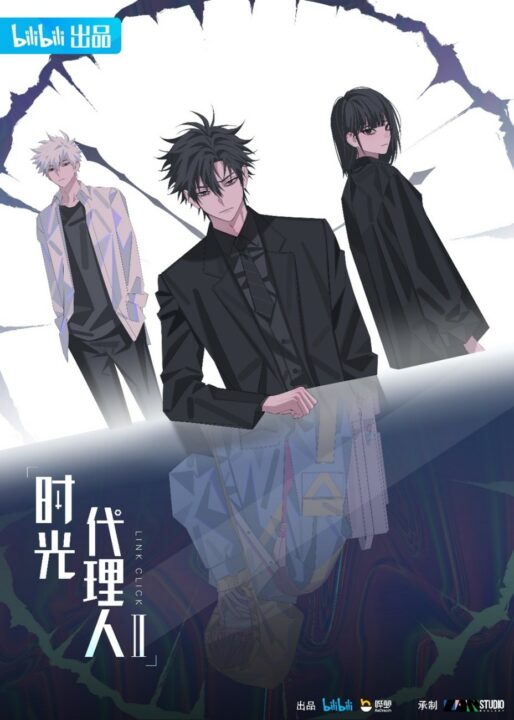 Another one that I'm looking forward to is the new season of The Daily Life of the Immortal King along with A Record of Mortal's Journey to Immortality, both of which cover action, adventure and eastern fantasy genres. Each title has won accolades since the launch of the first season across Southeast Asia.
"Chinese anime has been gaining new momentum on top of riding on a global animation boom. When we take a deep dive into the entertainment industry, we find that anime has become a popular way for the young generation to express themselves. Anime is also more than just a form of expression. It has transcended its own boundary into a necessary building block of today's digital world with wide application in films, games and virtual creator livestreaming. Bilibili is now the world's largest virtual creator (VCreators) platform, with around 230,000 VCreators interacting and bonding with people through their virtual image and animation technologies."

– Carly Lee, Vice Chairwoman of the Board of Directors and Chief Operating Officer of Bilibili
Chinese anime has achieved a high level of recognition internationally. Over 70 Chinese anime titles have been launched on Bilibili for the audience in Southeast Asia and have garnered more than 98 million views since the end of 2020. On overseas social media, #DongHua, the Chinese word for anime, has begun to distinguish itself from #Anime and is starting to become a popular hashtag that global audiences are following and discussing. Global platforms are actively introducing Chinese anime titles and 24 series from Bilibili are already available to audiences worldwide.
As a platform with a global perspective, Bilibili is also promoting its overseas production capacity by cooperating with overseas production companies on animation projects. Outstanding overseas animation production companies such as RED DOG CULTURAL HOUSE and CMC MEDIA have participated in the production of Bilibili's anime title Fairies Album and other original productions. Bilibili also made Face on Lie Season 1, which is based on a South Korean comic and was launched in April and is an example of Bilibili's IP expansion capability in overseas markets.
"We have always embraced 'MADE FOR GLOBAL' as our vision. We are committed to making more original anime with global influence, and we also hope to keep discovering outstanding creators from all over the world to develop diversified cooperation models."

– Leo Zhang, Vice President of Bilibili