Alienware's Concept Nyx Still Exists; Focuses At Ultimate At-Home Gaming Server & New Controller
Last year at the Consumer Electronics Show (CES), Alienware showcased its Concept Nyx device, which is an at-home server that stream games throughout the household that aims to be as seamless as possible. Since then, there hasn't been a peep from the company about the idea.
That all changes in 2023, as Alienware reminds everyone that Concept Nyx is still a thing, just in time for CES 2023. To recap, here's the official description from last year:
We have been looking at how to power four game streams simultaneously, smart switching among devices, and drawing from a central library of all your games regardless of where you purchase them. Gaming on Concept Nyx aims to be as effortless as accessing your favorite music, TV shows and movies. Imagine a simple app loaded on each device delivering instant access to all your games for a more seamless gaming experience across devices in the home. Imagine no more fighting with your family or roommates over game time (you can still fight over groceries and laundry). Wouldn't it be nice to tear down the barricades so that everyone can game on their own terms?
Dell Gaming Strategy Lead David Zavelson said that Concept Nyx is still a work-in-progress but has seen a ton of updates. The concept is a flexible gaming experience based on last year's major announcement, but now the emphasis is on gamers moving their experiences seamlessly across all the different PC platforms they own.
Said updates include the following: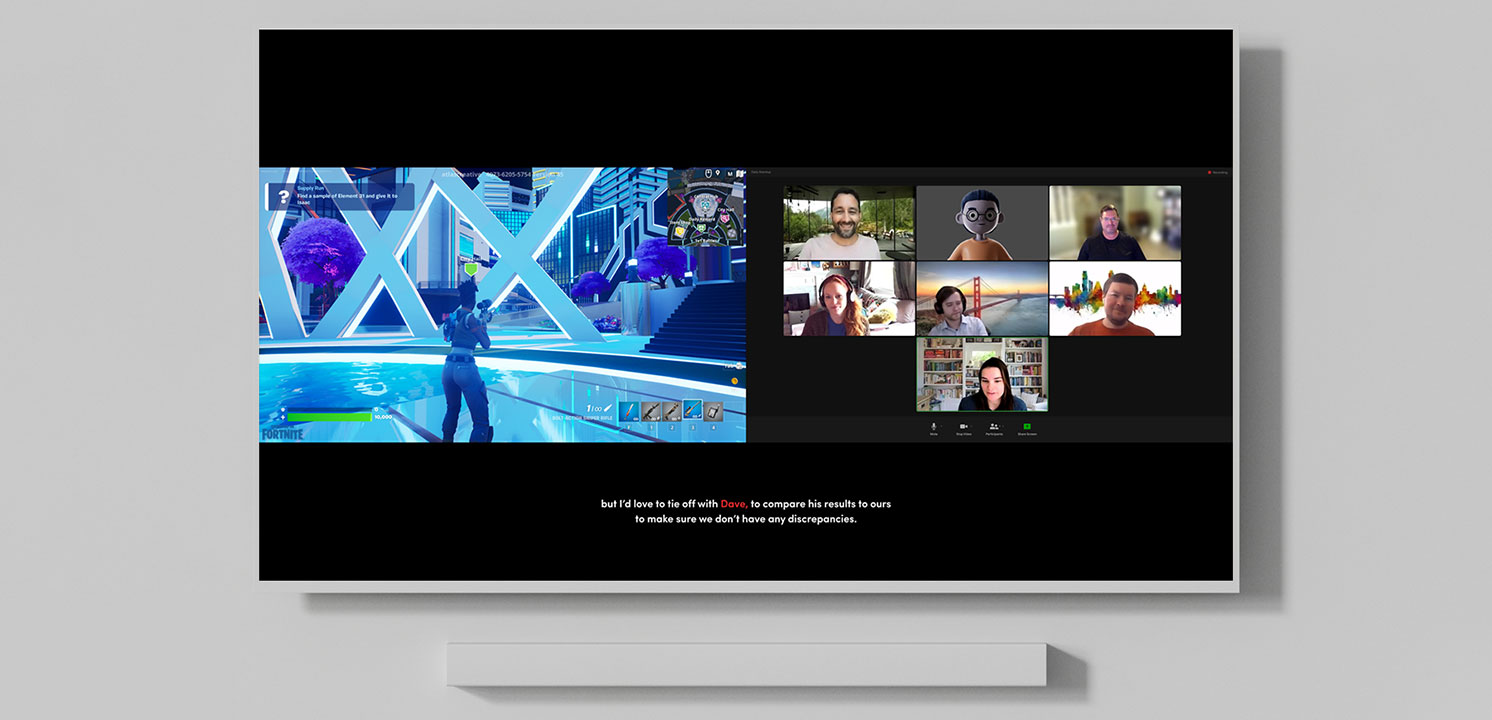 -Split-screen options for single-player games so that players can have multiple complementary apps alongside the main gaming screen.
-The concept of getting children and parents engaged together by playing the same games through Concept Nyx, like parental tools and dashboards.
-A revamped Concept Nyx controller, completely different from the Nintendo Switch-like apparatus on the feature image. Now it looks more like an Xbox controller with a few additions like a fingerprint sensor (the Alienware logo button), a Steam controller-like touchpad that serves as an omnipad with multiple functions & inputs, and an on-screen overlay that shows what the inputs are from the get-go when you prompt it open.
-The fingerprint sensor on the Concept Nyx controller can load up your gaming profiles. Also, pointing the controller to the server and monitor sensor will load up your game instantaneously, so you can continue from where you left off instantly.
-The Concept Nyx controller can have up to 95 functions mapped onto it; it's as close to having a keyboard in gamepad form.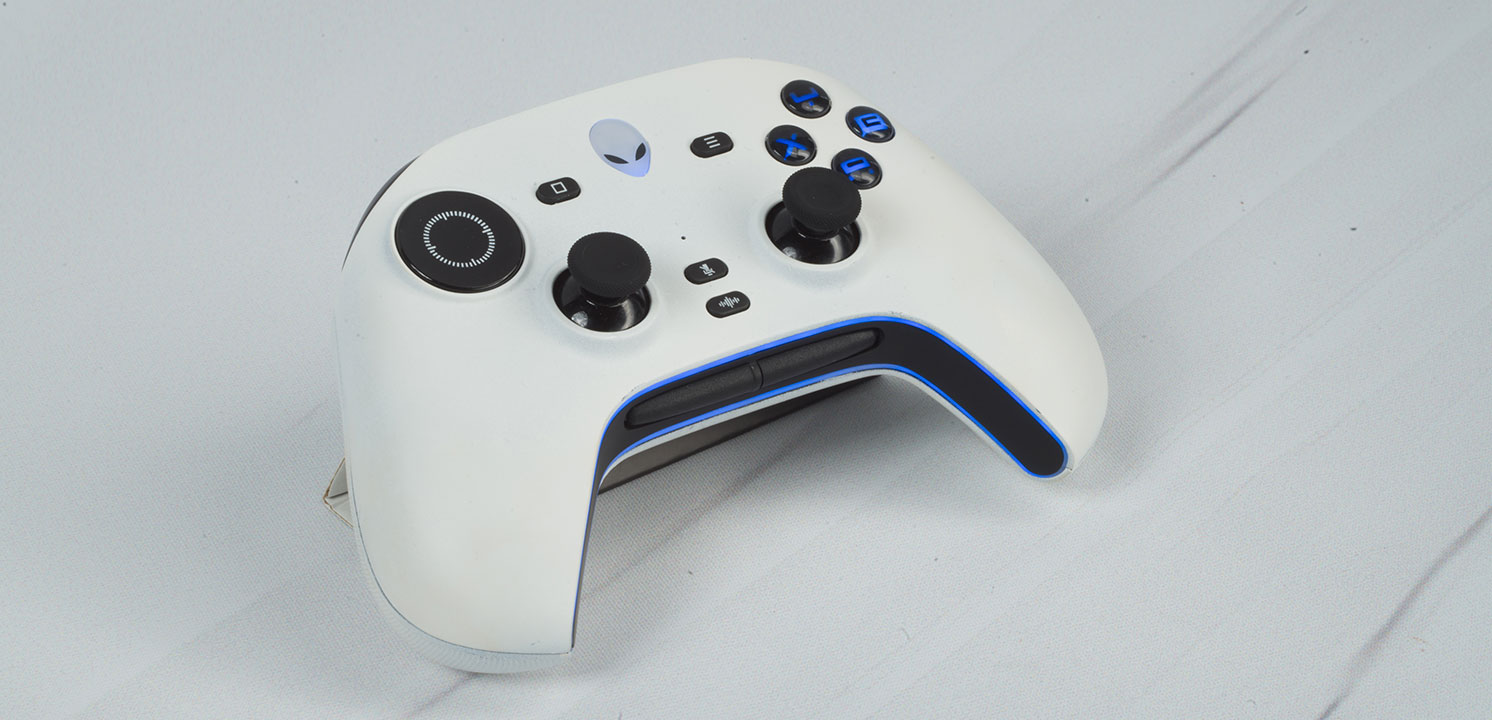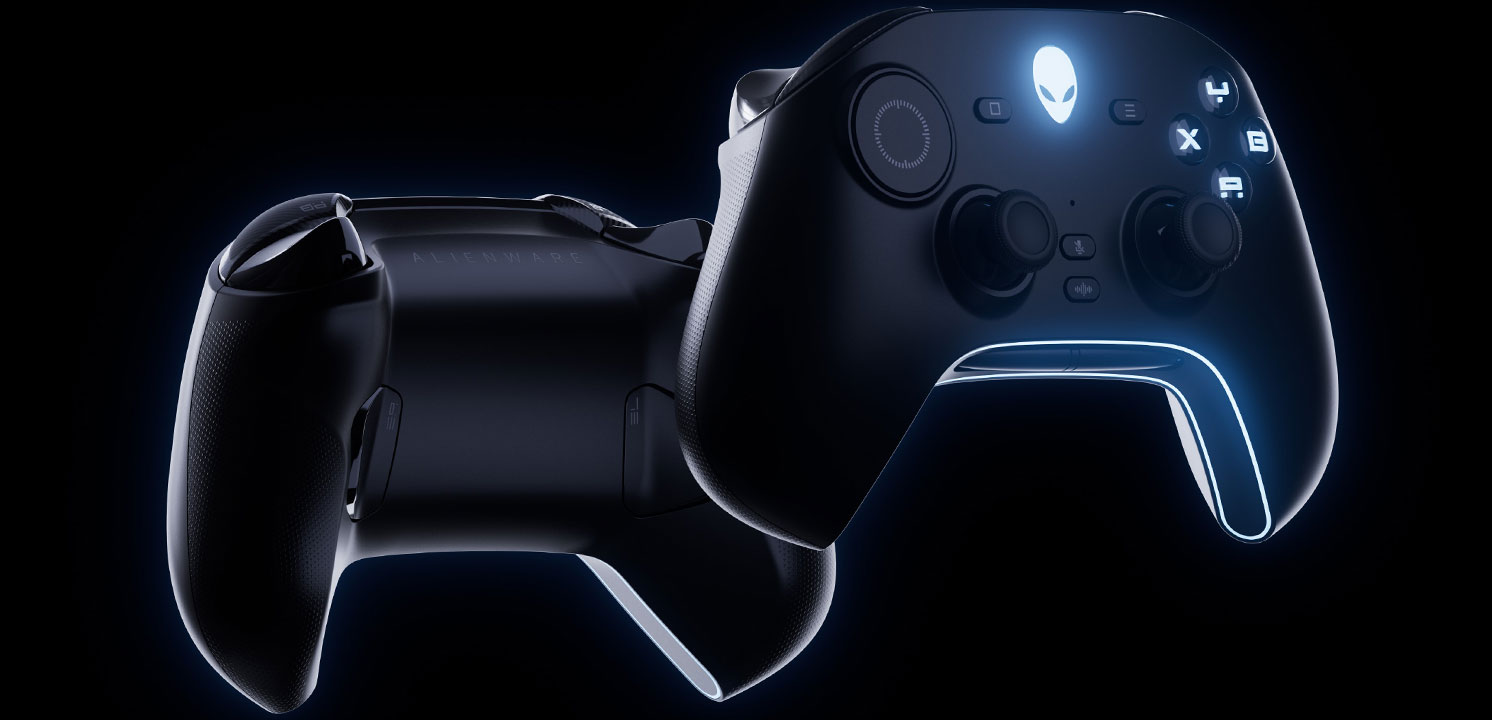 -An AI Assistant that helps makes gamers multitask better when they're gaming. For example, it helps you screen calls and tasks while you're busy with the good stuff. So if you get an important phone call, Concept Nyx will prompt you to stop. Everyone else? The AI Assistant will shove that aside.
There is no release date for the Concept Nyx game controller as of yet.
Related