It's the dawn of the new year, and with it comes a bunch of new games and titles for 2023.
After seeing a ton of video game announcements for 2023, players are spoilt for choice. Truthfully, so are we; we have action RPGs, sandbox titles, Soulslike clones, and indies galore to chose from. It's hard to narrow it down, but we'll do our best.
Here are our personal top picks for 2023; each of us will talk about 5 of our most-anticipated games of 2023. 
---
Alleef "Comicslord" Ashaari
Star Wars Jedi Survivor (17 March – PS5, Xbox Series X/S, PC)
2019's Star Wars Jedi Fallen Order captured the spirit of Star Wars in a way that not many games before it has, and it was the best Star Wars game in years (and still is up to 2022). It reignited the last flicker of hope for a good Star Wars game, and Respawn delivered that with a loving product that will stay relevant in the canon for many years to come. Now, just three years later, we're already getting a sequel and I can't wait to see what improvements Respawn will bring.
In the only trailer released so far, I can spot Cal Kestis dual-wielding lightsabers, as well as wielding a unique Kylo Ren-like lightsaber with a cross hilt. Those things alone already make the Star Wars fan in me giddy as heck. It looks like a much darker game as well, and this game might come with surprises of its own, especially when it comes to Star Wars canon.
Hogwarts Legacy (10 February – PS5, Xbox Series X/S, PC, Nintendo Switch)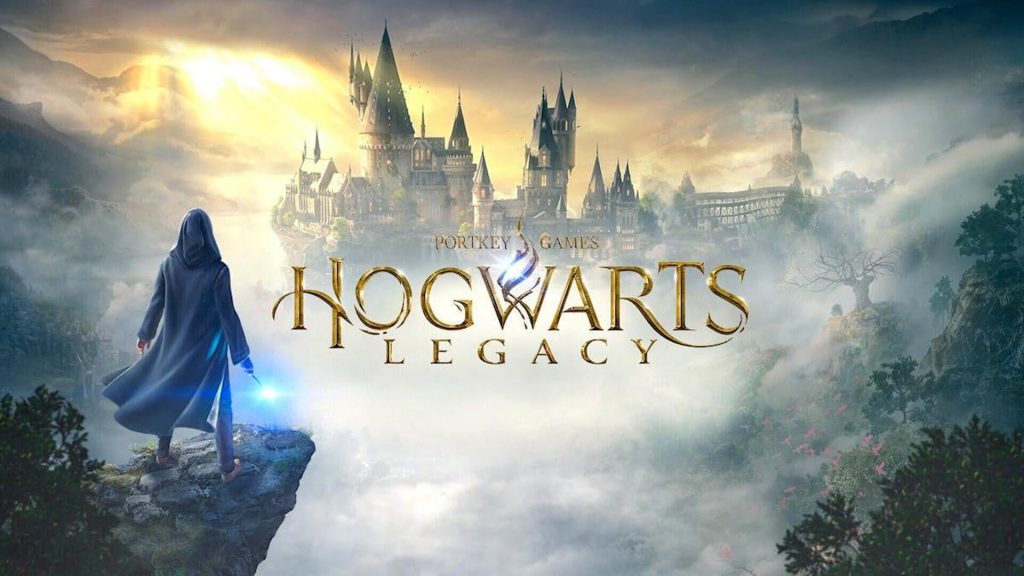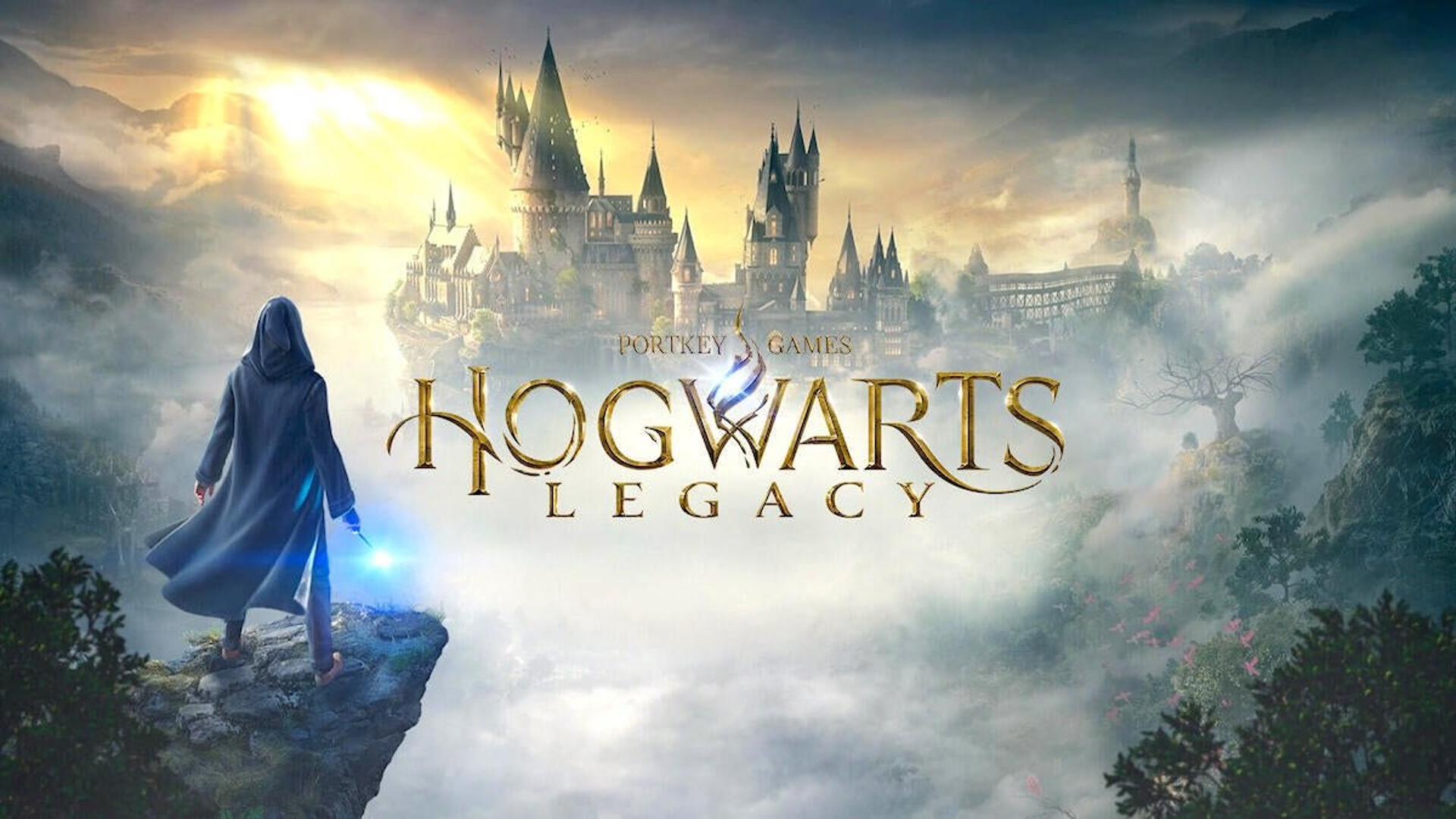 Hogwarts Legacy looks like it will finally fulfil the fantasies of many Harry Potter fans out there, including myself. We've never had such an extensive and expansive game set in the Wizarding World, and it will be great to finally experience that in a AAA game. I'm really hoping that the game will offer something new in the genre, instead of the same old action RPG open-world mechanics we've seen in countless other games. Also, Ravenclaw for life!
Final Fantasy XVI (22 June – PS5)
This is arguably the most anticipated game of 2023, so I won't be surprised to see if everyone else in the KKP team and out there includes this in their list. If it turns out as good as the excitement is hyping it out to be, we might have another potential GOTY on our hands with this one. The franchise has a lot to prove, especially after the wasted potential and disappointment that was 2016's Final Fantasy XV.
Marvel's Spider-Man 2 (Fall 2023 – PS5)
Alongside Final Fantasy XVI, this is potentially the other most highly-anticipated game of 2023, and a potential GOTY candidate as well. The first game in 2018 was perhaps one of the best comic book games ever made, and it made Insomniac Games into the household name it is today (though I've been a fan of them since the very first Ratchet And Clank game). The developer has been hitting it out of the park with Marvel's Spider-Man Miles Morales and Ratchet And Clank Rift Apart, so I'm looking forward to seeing them apply everything they've learnt to Marvel's Spider-Man 2.
As the late Stan Lee would have said, excelsior!
The Wolf Among Us 2 (2023 – PC And Unspecified Consoles)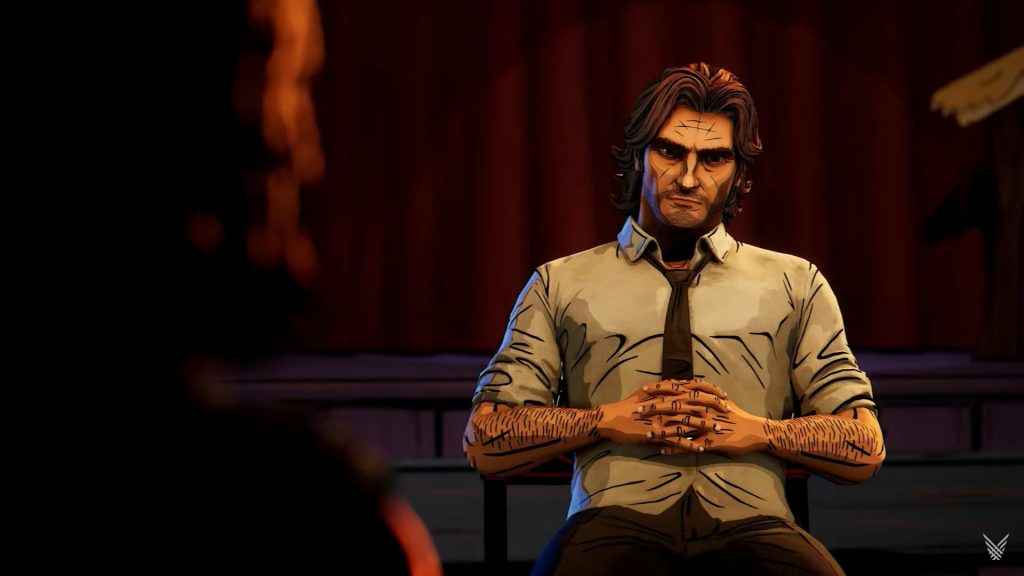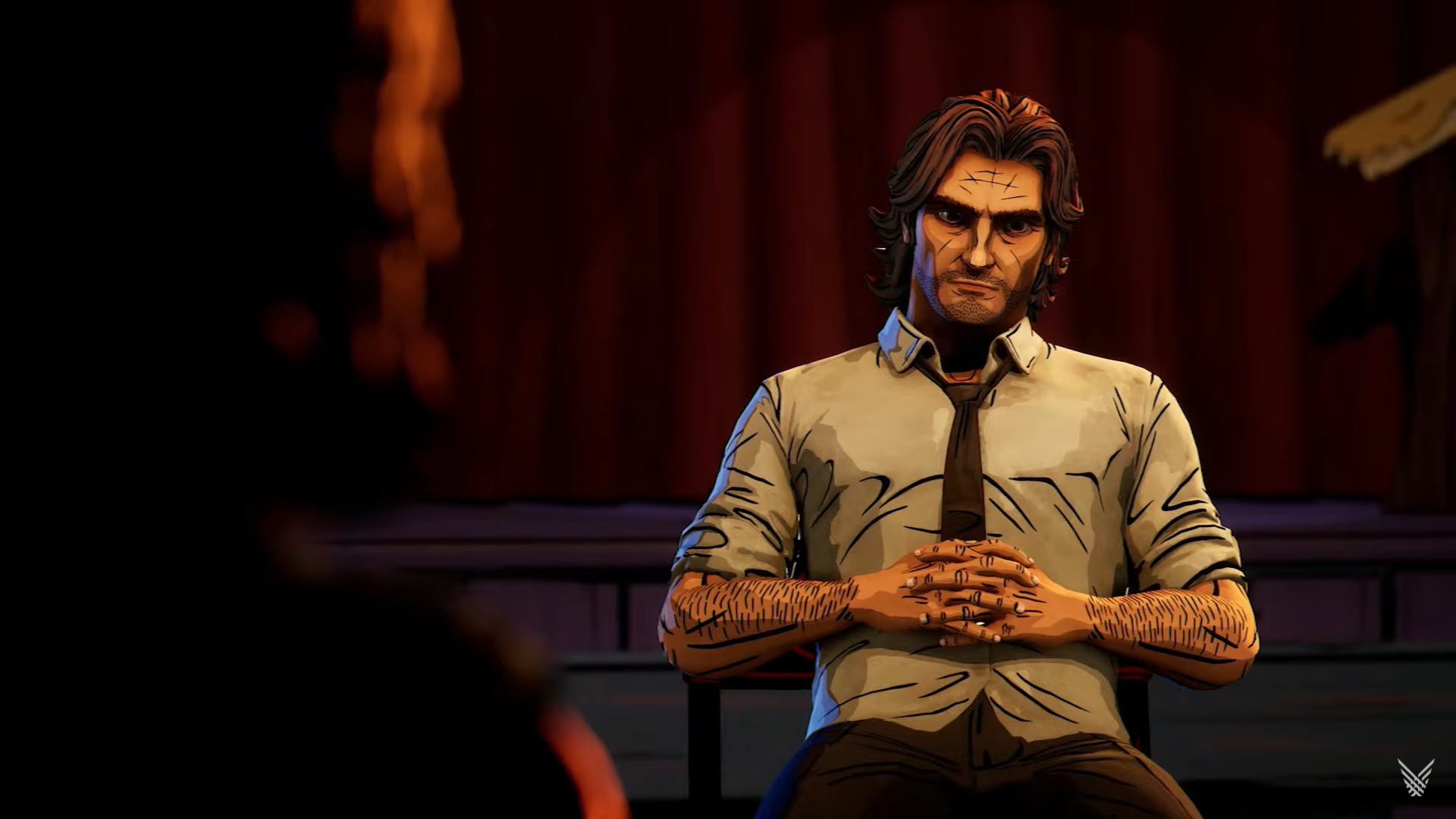 It's been four years since The Wolf Among Us 2 was a surprise announcement at The Game Awards 2019, and according to the game's most recent release window, it will finally arrive sometime this year. The Wolf Among Us 2 will be Telltale Games' first title since 2018's The Walking Dead The Final Season and since their infamous closure (and layoffs) in that same year. This will also be their first title since being acquired and revived by LCG Entertainment, so it will be interesting to see if the studio still has that same magic it did all those years ago with the original The Wolf Among Us and The Walking Dead games.
I'm looking forward to delving into the world of Bill Willingham's Fables again. That reminds me, I really need to finish reading the comics…
---
Alisha Alix
Dead Island 2 (28 April – PS4, PS5, Xbox One,Xbox Series X/S, PC)
After 12 years, we're finally getting Dead Island 2! Its latest trailer features a brutal combat display brutal combat system that sees zombie limbs flying everywhere, a wide array of weapons and ways to customize them to a devastating and awesome effect, and a cast of zombies that come in all shapes and sizes. The best part throughout all this is the Alexa integration included in Dead Island 2. Players will be able to perform voice control such as getting a zombie's attention, retrieving their weapon, and activating zombie powers.
Get ready for Dead Island 2 this April or even better, give it to your partner as a post-Valentine's gift and enjoy a zombie-killing-spree date night.
Avatar: Frontiers of Pandora (2023 – PS5, Xbox Series X/S, PC, Amazon Luna)
A video game adaptation of James Cameron's blockbuster film will be released by Massive Entertainment and Ubisoft sometime in late 2023. In Frontiers of Pandora, the Na'vi clan will fight humanity's Resources Development Administration – the villain aka Sky People who love to steal unobtanium and space whale brain juice. We hope to see a variety of clans and Islands to explore in this first-person action-adventure game and most of the characters shown in Avatar: The Way of Water.
Palworld (2023 – PC And Unspecified Consoles)
A new, multiplayer, open-world survival crafting game called Palworld allows players to befriend and collect mysterious creatures called "Pals". It's like an adult version of Pokemon but with guns- for players and Pals as well. The magical world of Palworld seems darker not only because Pals fight each other in high-stakes battles, but because they also eat each other, perform factory labour, and undergo medical testing.
We're definitely stoic to get our hands on this gameplay.
---
Lewis Larcombe
---
Jonathan "Mr Toffee" Leo
Street Fighter 6 (2nd June – PC, Xbox Series, Xbox One, PS5, PS4)
It's only fitting that Kakuchopurei's big fighting game fan, myself, is looking forward to the next mothership Street Fighter title. After playing both closed betas and trying out the game's mechanics and Drive systems, it's safe to say that it's shaping up to be the best version of the fighting game since Super Street Fighter IV.
Yes, that sounds silly since it's just one entry away, but you have to understand how Capcom done f***ed up the launch of Street Fighter 5 in 2016, followed up with terrible Season content follow-ups the subsequent year. All that goodwill from SF4? Completely demolished from that launch.
Thankfully after Capcom's internal housecleaning and taking care of the root of the problem, they're learning from their big mistake, managed to get back on their feet, and are going to make Street Fighter 6 the best entry yet.
Final Fantasy XVI (26th June – PS5)
An M-rated Final Fantasy entry produced by the franchise's current saviour Naoki Yoshida? Sign us up, please!
Yoshi-P is clearly a fan of the better Final Fantasy entries like FFVI, Final Fantasy Tactics, and FFXII if the updates and expansions of Final Fantasy XIV are of any indication. So it's clear as day that the main crux of FFXVI -the political intrigue, the warring nations, and the medieval setting- takes centrestage in the presentation and trailers. As for the Devil May Cry-style action RPG combat? That's just the evolution of the real-time combat system that was implemented since the Crisis Core PSP days, now realized in current-gen format in titles like FFXV and FFVII Remake.
I will hedge my bets that the game will be delayed for a few months because anything can happen in the games industry & release schedules. But if I'm proven wrong? Well, we're going to have an earlier Christmas indeed!
Octopath Traveler II (24 February – Nintendo Switch, PS4, PS5, PC)
2018's Octopath Traveler featured eight different heroes and storylines, a rich soundtrack, lovely HD-2D graphics and aesthetics, and a fun-if-long-winded battle system. It also didn't have that great a climax because the devs missed an opportunity to tie everyone's story together in the main storyline, relegating that huge portion as a sidequest with an optional tough boss fight.
I hope part 2 solves this problem -just do what Live A Live did in 2022 climax and all- because I expect the best from the Acquire and Square Enix internal team working on this JRPG. The eight characters seem interesting enough, and composer Yasunori Nishiki promised twice as many bangers and awesome tunes to cement his position in this year's upcoming SoundScape award.
Diablo 4 (6 June – PC, Xbox, PlayStation)
I'm very sure this generation of Blizzard will find some way to f*** up this game's launch and initial 3 months. Having said that, I'm down with going back to Sanctuary and Hell to play a fantasy class, killing things for loot and getting better equipment while levelling up to the high heavens like in Diablo 3.
Plus, the game looks & sounds really, REALLY good with its return to Diablo 2's gothic, dark, and gory art style, but in current gen. While many argue that Blizzard might just be playing catch-up with Path of Exile, the current de facto dark-themed action RPG, seeing the devs talk about Diablo 4 and how meaty it'll be in the pre and post-game parts with the world bosses, Paragon levels, and other additions to buff up your character(s) make me hope for the best for this long-time franchise.
Mina The Hollower (December – Nintendo Switch, PC, PS4)
Talk about a heckuva throwback: this upcoming Yacht Club Game title mixes top-down Legend of Zelda action adventure with an 8-bit aesthetic and OST to match; specifically the Game Boy Color era of the early 2000s. Each screenshot on the official website oozes charisma and charm, and screams Castlevania-style vampire-and-undead-killing action if Simon Belmont was replaced with a cute mouse.
Yacht Club Games is one of the few developers who still adhere to old-school pixel-based graphic gameplay (next to Inti Creates and WayForward), so I'm glad that Mina The Hollower's Kickstarter program is fully funded. I need me some top-down 2D Metroidvania(?) furry action!
Related